Blink Charging's recent participation in "Latam Mobility: Mexico 2022", not only strengthened the company's commitment to expand charging infrastructure projects in Latin America, but also generated the momentum for new alliances in favor of electromobility.
The U.S.-based company is betting heavily on Latin America, which is why it has partnered with the 100% clean energy vehicle application "Citybestapp" to install new charging points and accelerate electric mobility in Mexico.
The project in which both companies will work focuses on enabling 50 new electric charging stations in hotel chains and strategic points of high added value, related to sustainability in the Mexican capital.
Read also: Porsche, Blink Charging, Wallbox, Siemens, Vehya, Power Electronics and Evergo Commit to Strengthen Charging Infrastructure in Latin America
Scope
According to Gonzalo Casanga, CEO of Citybest in Latin America, the union will strengthen the cargo flow of the next driver partners in the framework of the "Citybest Sustainable Route" project.
"The alliance will facilitate passenger transfers in electric vehicles in routes such as airports, hotels, gastronomic centers, historical centers and others, ensuring a good experience for driver-partners as well as #Citybestapp users, also committing that 100% of trips on the platform globally will be emission-free," he explained.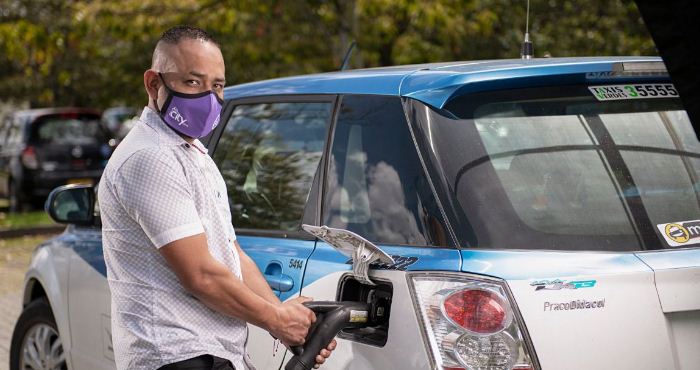 A Sustainable Community
Following his participation in the Latam Mobility meeting held on October 11 and 12 at the World Trade Center in Mexico City, Casanga pointed out the relevance of these forums to focus on medium-term objectives.
He considered it essential to promote integration in the teams in the marketing, commercial and operational areas of Citybestapp to work hand in hand with collaborators from different government and private entities that belong to the ecosystem, which reaffirms the commitment to provide quality services and the best experience.
"At Citybestapp our primary commitment is to promote sustainable mobility through the development of agreements with companies and government, providing an ecosystem, in addition to other services," said Casanga.