In the midst of its leadership as one of the companies that focuses its efforts on the decarbonization of transportation in large cities, Enel X, the electromobility division of the Enel Group, will begin fleet electrification processes in Brazil.
The company recently announced the start of studies for the energy transition of buses in Curitiba (PR) and Angra dos Reis (RJ). In Angra dos Reis, the initiative is one of the stages of an Expression of Interest Procedure in which Enel X is responsible for the technical, legal and economic analysis of the public-private partnership.
The city government will test, for 30 days, a Marcopolo Attivi electric bus, equipped with Brazilian and imported technology, which will be operated by the municipal public transport concessionaire on one of the existing lines.
Plans in Curitiba
Regarding Enel's operation in Curitiba, the city government presented on September 16 the electric bus of the Chinese manufacturer Higer, which will be tested for 20 days.
The municipality is also studying the electrification of the Inter 2 and East-West BRT corridors, with a forecast of approximately 150 battery electric vehicles operating in 2024.
In both cities, the tests will serve to evaluate indicators of maintenance and operation of the electronic system, in addition to autonomy, charging time and cost of operation.
Read also: Renault Presents Range of Electric Cars to be Launched Soon in Latin America
Other Regions
In addition to Curitiba and Angra, Enel X tested in January an articulated bus in partnership with BYD and Marcopolo in the metropolitan region of Goiânia (GO) for about 60 days. In both projects, all the necessary charging infrastructure was provided by the energy company.
In Brazil, some cities are taking the first steps towards electrification. São José dos Campos (SP), for example, has invested in the fleet of the Green Line, the first 100% electric corridor in the country. Twelve battery-powered vehicles will be purchased with funds from a rotating parking lot concession.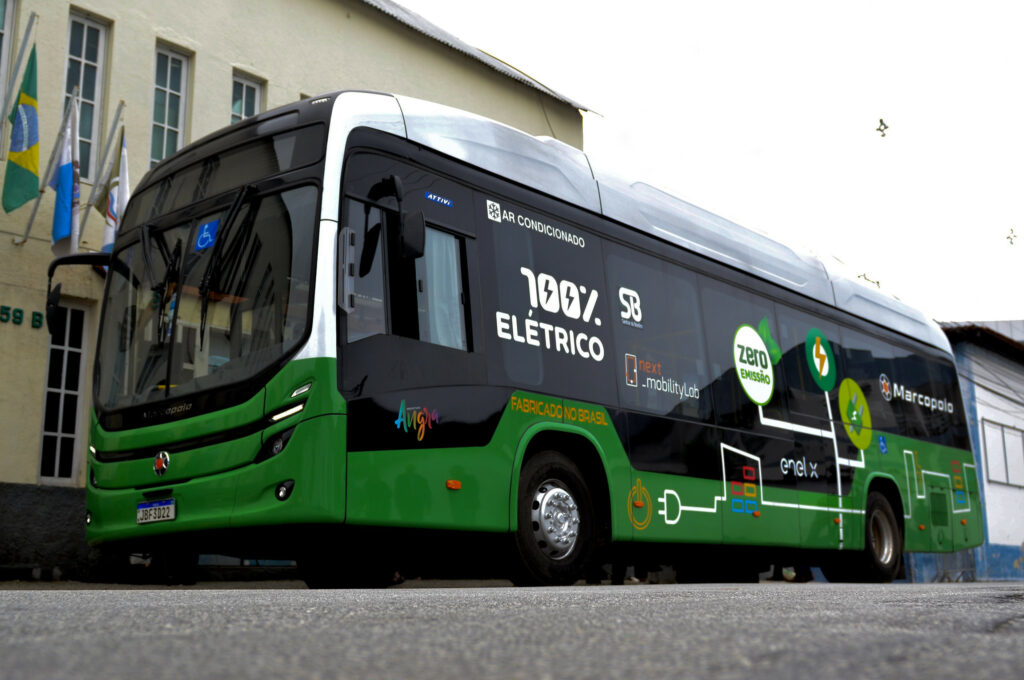 Salvador (BA) is about to inaugurate the first sections of its BRT system, which is already 30% electric, and at least eight battery electric vehicles are expected to start operating in the coming weeks.
It should be noted that as in the projects already being developed in cities in Colombia, Peru and Chile, Enel X is responsible for the charging infrastructure and technical support in the tests to be carried out in Brazil.