The city of Santiago de Chile became the epicenter of mobility and sustainability in Latin America with the meeting "Latam Mobility: ConoSur 2023", organized by the largest sustainable mobility community in the region, Latam Mobility.
The meeting "Latam Mobility: ConoSur 2023", counted with the participation of Tamara Berrios, Country Manager of BYD Chile; Claudio Gavilán, EV Solutions leader of Andes Motor, and Andrés Vergara, CEO of Voltera, in the panel "Technological Advances in Sustainable Mobility: Automotive Industry Perspective", under the moderation of Gustavo Hunter Sandoval, Head of the Sustainable Mobility Department of the National Automotive Association of Chile (ANAC).
Hunter Sandoval started the panel by showing some numbers. "In the most recent ANAC report, 823 100% electric vehicles were sold in the month of July, 10% more compared to the same period last year. In addition, 188 plug-in hybrid vehicles were sold; 957 electric buses, of which 90% are for the public transport system of the Metropolitan Region, and 27 trucks."
You may also be interested in: Autel, Blink Charging, Enel X Way, Enerlink and EPM are Set to Lead the Electromobility Transition in Latin America
Leap Towards Massification
Tamara Berrios, Country Manager of BYD Chile, explained that the company arrived in Chile 10 years ago, and began with a line of product development for public transport. "We currently have a large fleet in Santiago, and from the point of view of electromobility, we are leaders in manufacturing technology of lithium batteries and electric vehicles; as we also seek the development of the ecosystem, and support the expansion of charging networks."
"At BYD, we have made a rapid leap towards the massification of electric vehicles. Market trends also led us to one of the points that generated the most uncertainty: batteries. Currently, we have the Blade Battery, a step forward in the constructive efficiency of the battery, which achieves a balance between autonomy, dimensions and weight, and is an integral part of the body of the vehicle," said Berrios.
In addition, the BYD Chile executive indicated that electric cars have many similarities with an electronic device. "The technology involved allows the car to be a connectivity device, an advance that goes hand in hand with Chinese know-how for this massive development. In the near future, when many of today's capabilities can be standardized, we will have remotely controllable vehicles, which will transmit information to a cloud system, and that will make them much more efficient."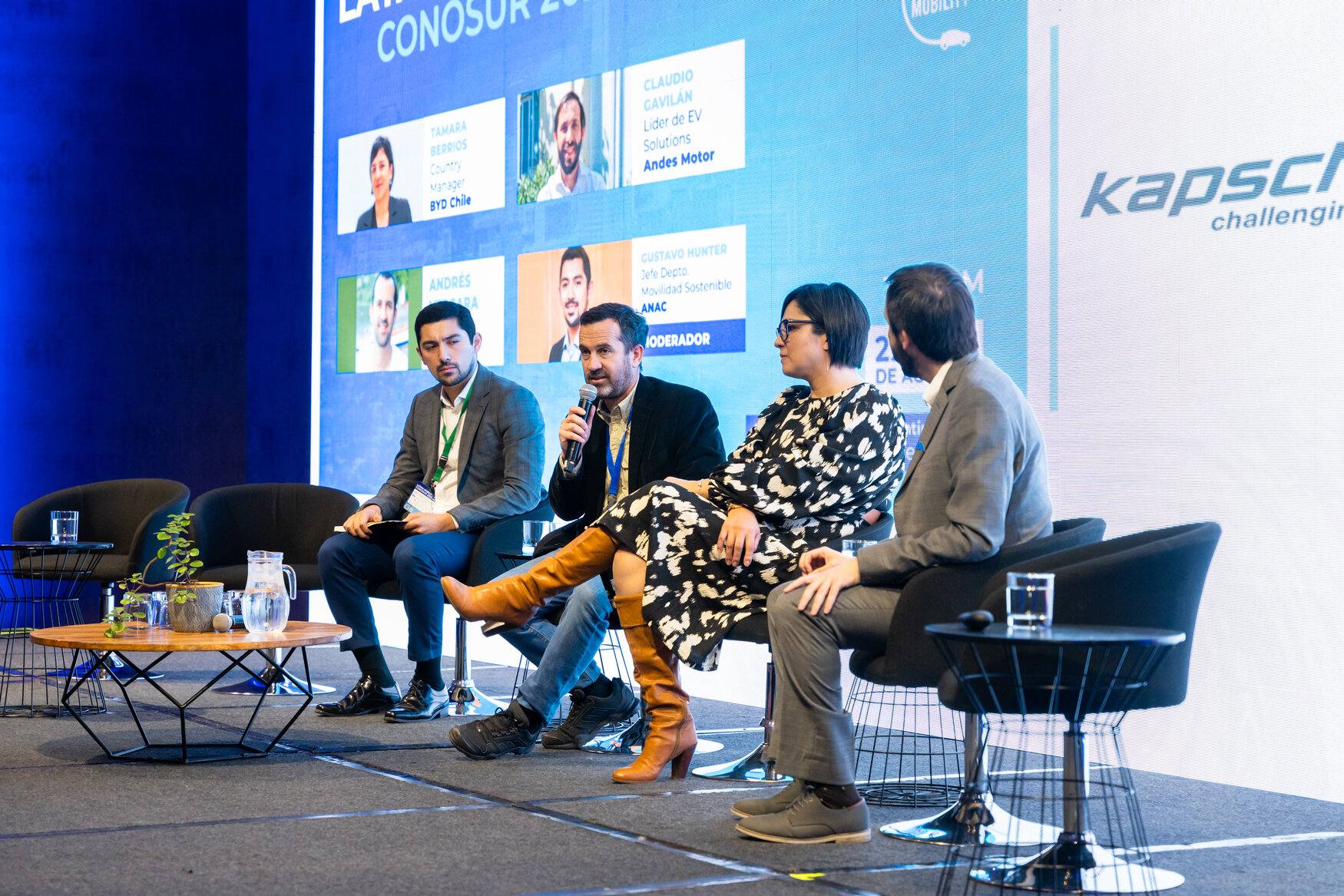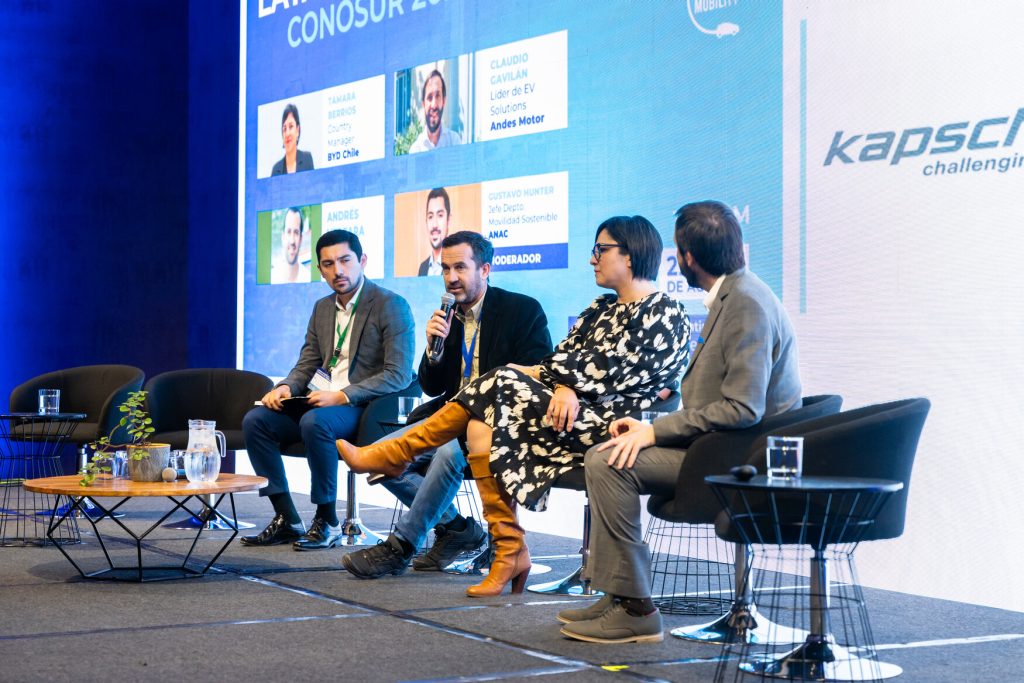 Different Capabilities
For his part, Claudio Gavilán, Leader of EV Solutions at Andes Motor, pointed out that the company has set electromobility as a challenge and a pillar. "We have shares in internal combustion vehicles, but we decided that our spearhead was going to be electric vehicles. We started with last-mile vehicles, and we already have a complete line, with private vehicles, cargo vehicles, and electric buses, because we are also strongly committed to public transportation."
Regarding the challenges, Gavilán pointed out that technological progress is significant, but the challenges are changing. "No one believed that it was possible for public transport to be 100% electric, and today we are moving towards massification, but we must have a different vision and adapt to different regions and areas, as it becomes a larger and more complex project, and the needs vary between different operators, whether they are industrial machinery, public transport, or last mile."
"For the transition to be successful, customers must be accompanied. At Andes Motor, we serve our customers 100%, with trained personnel and updated tools. In addition, we are working with training centers so that new technicians know how to service an electric vehicle, or install chargers to develop the infrastructure. There has to be local capacity, as well as regional capacity to meet the needs of regional governments. It is a challenge, but as an industry, we are moving forward to meet the objectives."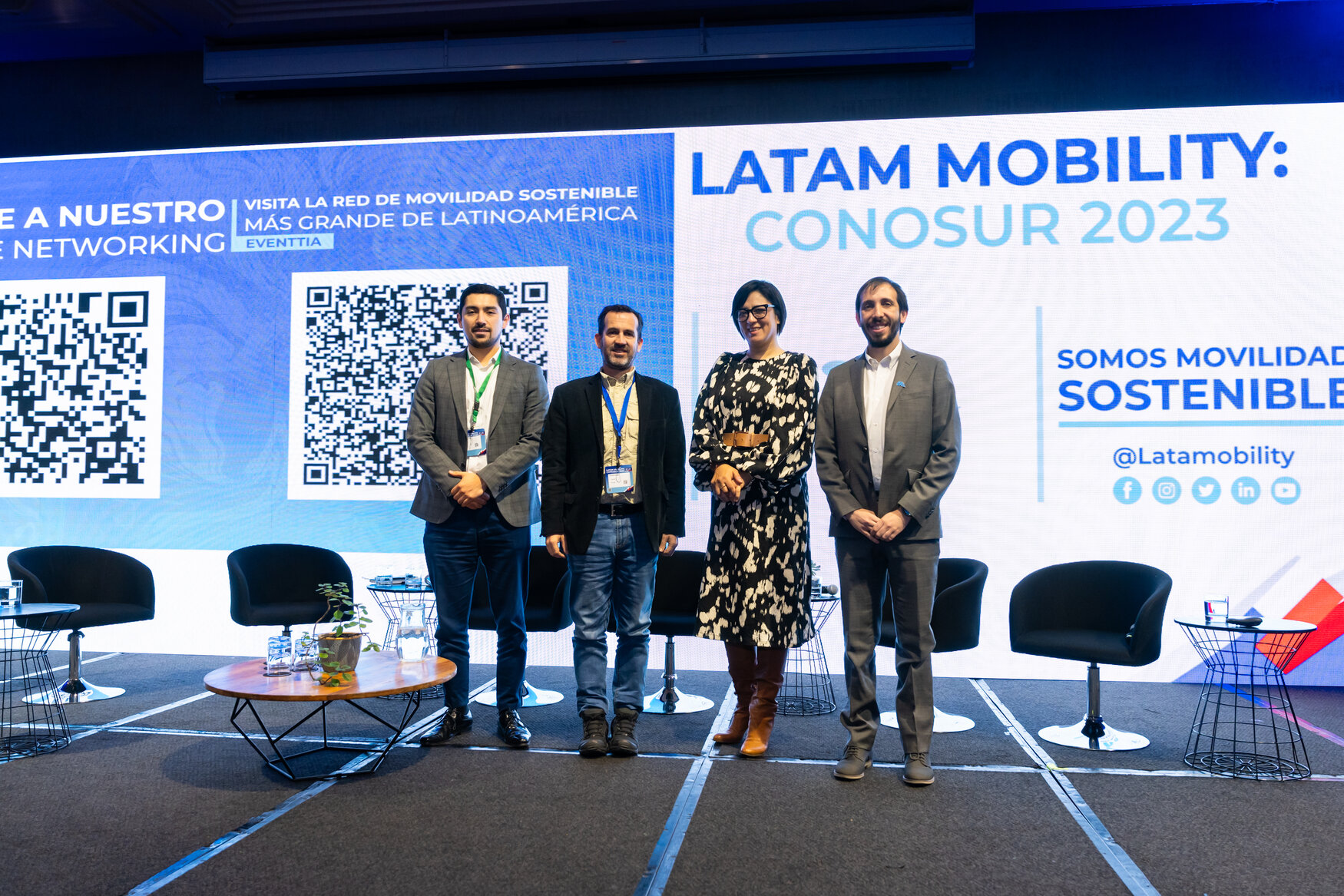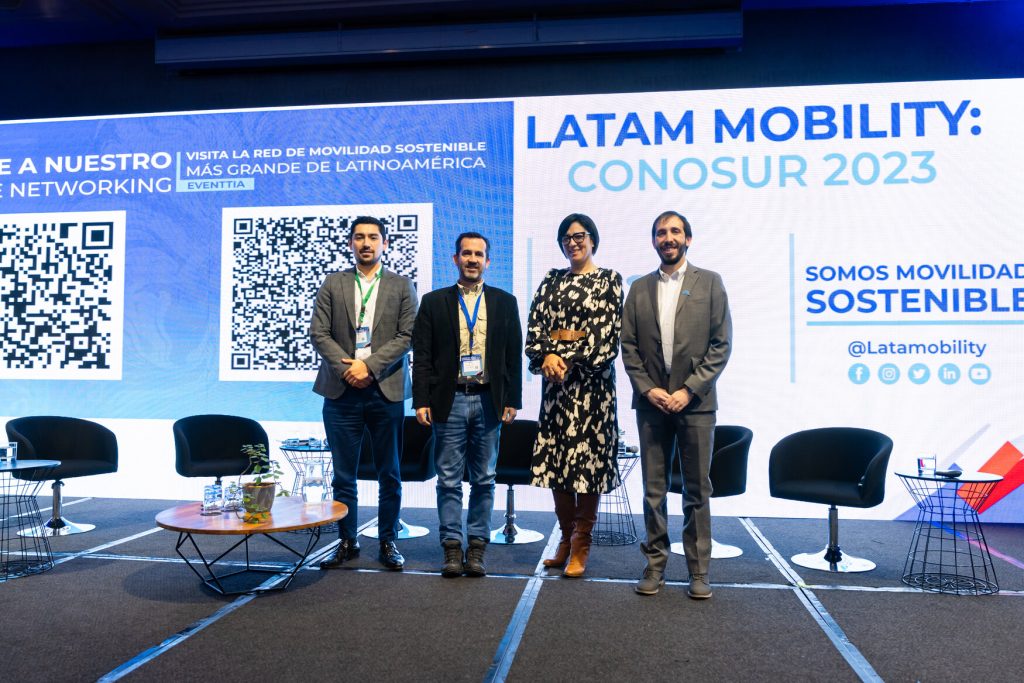 Electrification in Other Segments
Andrés Vergara, CEO and Founder of Voltera, indicated that his company has been in the market for four years and was born to democratize electric access and mobility in Chile. "We decided to bet on China, we got representation of several brands, and we learned that our focus was going to be on fleets, whether collective cabs, or intensive users in companies. In addition, we have the largest fleet of electric vans in the world".
Regarding new technologies, the Voltera executive said: "The one that impressed us the most when we were in China was the swap-battery, in which instead of charging the car, you swap the battery. We decided as a start-up to bring the first cars to Chile with these capabilities. We worked with the Geely group, one of the big players in the segment, and it is really a paradigm shift. You can go south, or to the beach, and in a minute you have 400 kilometers of autonomy again."
Vergara also expressed the importance of electrification in other segments. "The great challenge is the massification of collective cabs. In Chile there are 100,000 cabs that cover many kilometers and have few incentives, as well as delivery vans, a sector that must be taken into account. In Voltera we have the Farizon van, which is the leader in China with more than 27% of the market, and is designed for intensive use."
Here is the first day of "Latam Mobility: ConoSur 2023":