With more than 13 years of bringing its technology to every corner of the United States, Blink Charging is expanding its presence in Latin America to become one of the key players in the growing electric vehicle charging market.
According to the company, the region experienced a remarkable 57% increase in sales of electrified car chargers during the first quarter of 2023, compared to figures at the close of 2022.
Since entering the Latin American market in 2020, Blink has firmly established a strong presence, selling or incorporating more than 2,100 EV chargers in eight countries.
Solutions Portfolio
The company's success can be attributed to its broad and diverse range of state-of-the-art, easy-to-use product offerings, which include Level 2 chargers tailored to the different types of plugs commonly found in Latin America.
Product highlights include the IQ 200 charger, the HQ 200 residential charger compatible with the Type 1 J1772 plug (American) and the EQ 200 charger for the Type 2 connector (European).
As the growth of the electric vehicle fleet industry in the region soars, Blink also offers the MQ 200 charger and a variety of DC fast chargers (DCFC) to meet diverse charging needs.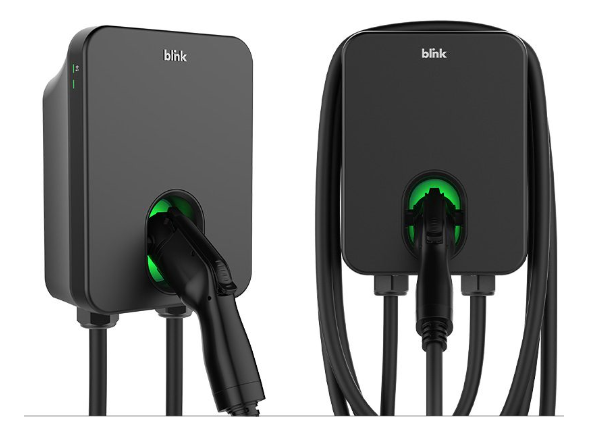 More Releases
Blink also plans to launch DCFC, commercial and residential Level 2 chargers equipped with GB/T plugs that effectively address the growing demand for Chinese-made electric vehicles in the region.
Read also: Blink Charging Introduces Charging Solutions and Business Models at "Latam Mobility: Colombia 2023"

Juan Carlos Barahona, Blink Charging's Global and U.S. Operations Director, said that to prepare for and embrace an electrified future in Latin America, efforts across the region, focused on developing and offering the most advanced electric vehicle charging technologies, "are immense."
"Blink is also closely monitoring the changing needs of the region, which ensures our continued provision of essential products and services to support the different electric vehicle deployment goals in each individual country," he explained.
Scope
Blink's commitment to driving the advancement of transportation electrification in Latin America has been particularly strong in Mexico and Central America.
EV chargers have been successfully sold or deployed in a variety of countries including Mexico, Guatemala, El Salvador, Honduras, Costa Rica, Panama, Jamaica, Puerto Rico, Dominican Republic, Turks and Caicos, Aruba, Colombia, Chile, Paraguay and Uruguay.
The company has ambitious expansion plans, including entry into Brazil, Argentina and Peru.