The most important community on sustainable mobility in Latin America, Latam Mobility, will have a new destination, São Paulo, Brazil, where it will exclusively present the "Latam Mobility & Net Zero Day" on March 23.
The face-to-face meeting will feature the main representatives of the public sector and leaders of important private companies, who will show the advances in sustainable mobility in transportation, clean fuels, technological innovations, and the outlook for Brazil and the region.
The agenda will be made up of first-line panels, starting with "Sustainable Mobility as Decarbonization Ally in Brazil", followed by "Development Perspectives of Recharging Infrastructures in the Country", and closing the first part with "Electric Vehicle Market Current Situation and Perspectives in Brazil".
The second part of the meeting will have the following panels: "Towards an Emission-free Public Transport in Brazil"; "Multimodality, Innovation and Mobility Perspectives"; "Clean Fuels to Achieve Zero Emissions in the Transport Sector", and "Business Sustainability to Achieve a CO2-free Economy in Brazil".
It is also worth mentioning that during these days, one of our most important partners, Formula E, will hold a sporting event, the "2023 Julius Baer São Paulo E-Prix" from March 24 to 25. In addition, it will coincide with the Sustainability Week in the city of São Paulo.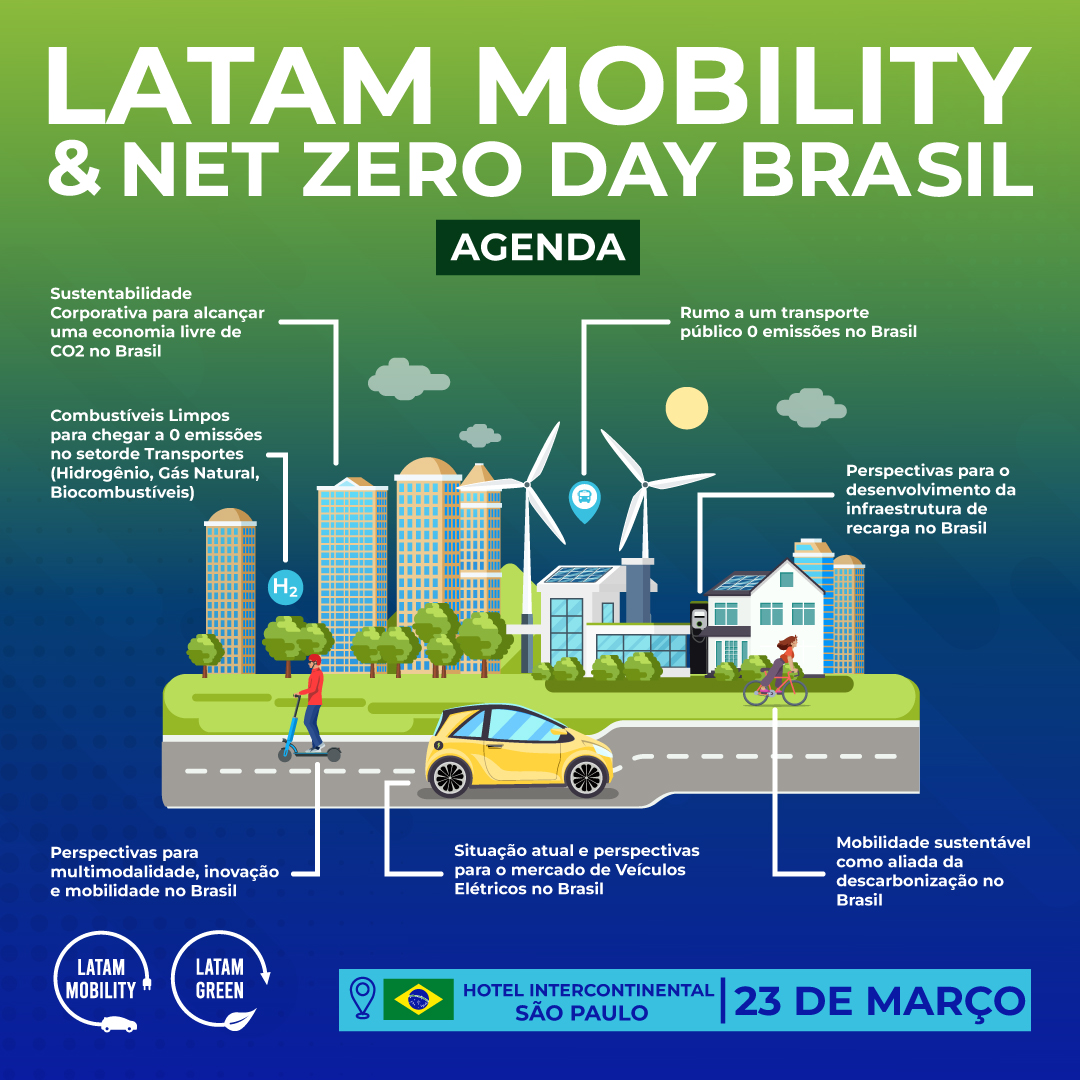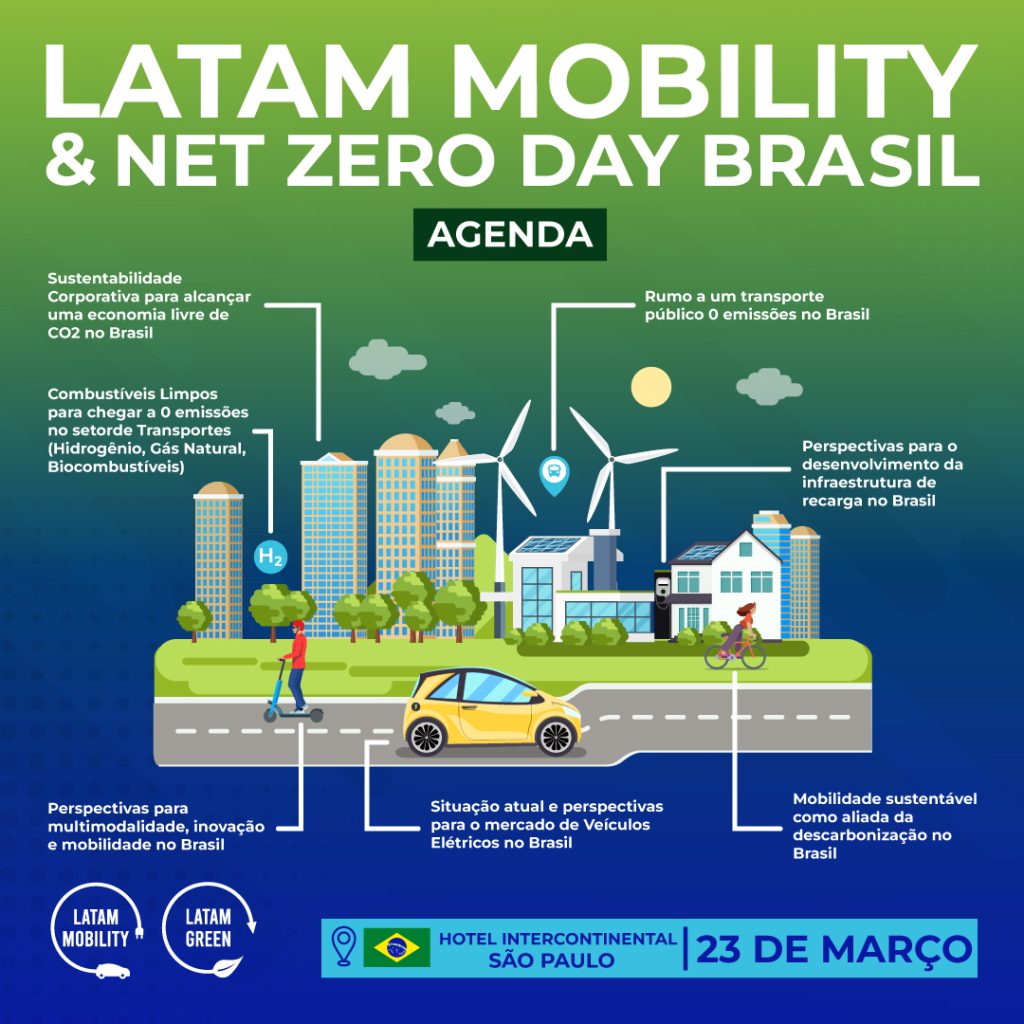 How to Participate?
If you wish to purchase tickets to the meeting in São Paulo, Brazil, to be held on March 23, click here.
To know the agenda or participate as a partner in the "Latam Mobility & Net Zero Day" in Brazil and access the portfolio of benefits, write to info@investinlatam.org
Note: Latam Mobility is a leading regional organization in the promotion of sustainable mobility and is part of the Latin American sustainable investment network, Invest in Latam. Its collaborators include the Federation Internationale de l'Automobile (FIA), Formula E, World Bank, UN Move, OLADE, Forbes, the Fédération Internationale de Motocyclisme (FIM), among others.