Major vehicle manufacturers are adopting new technologies to accelerate the transition to electric mobility, without losing the essence that has positioned them as iconic firms in the automotive industry.
One of the brands that is implementing electromobility strategies with its franchise models is Chevrolet, which will launch a hybrid Corvette to celebrate the 70th anniversary of the iconic car.
It is the Corvette E-Ray, a conventional hybrid that has all-wheel drive and is the fastest in its history. Such is the importance of this model for the brand that they went to great lengths to create a vehicle that meets all the requirements and can go anywhere.
The E-Ray will be available in coupe version with removable roof and convertible with hardtop, the goal of electrification is to improve the driving experience with better performance.
Scott Bell, Chevrolet VP, noted that Corvette has been a halo for the company since 1953. "E-Ray's unprecedented combination of confidence, luxury performance, sophistication and style provides a new reason for more people to experience Corvette."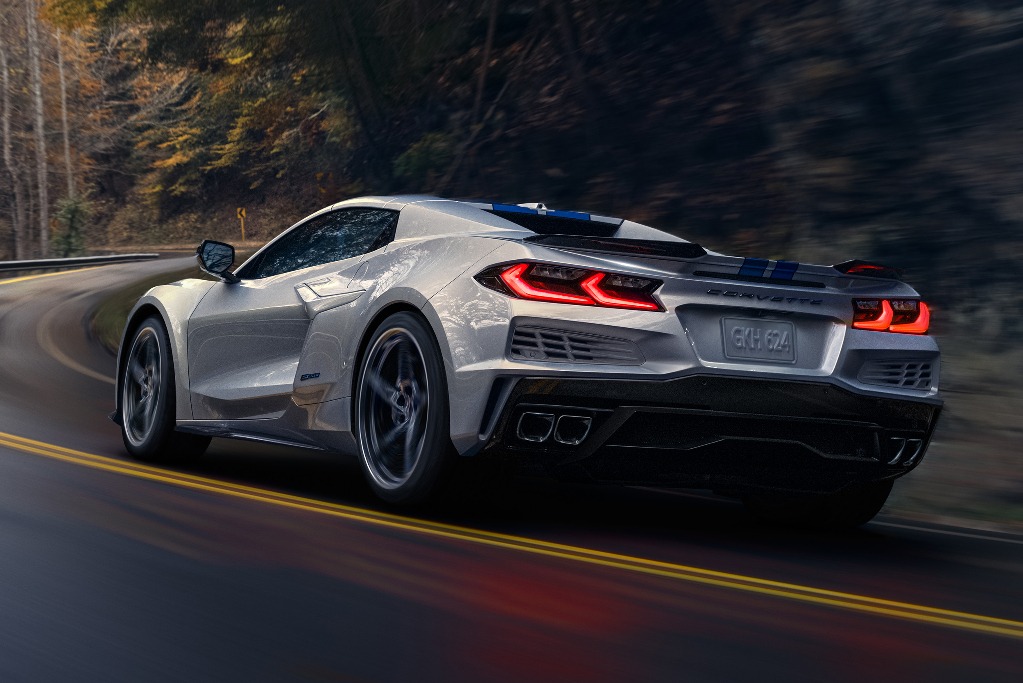 Read also: Argentina and Uruguay to Have the World's Biggest Electric Ferry
Features
The vehicle features a powerful 6.2-liter V8 engine, which develops 495 hp of power and 637 Nm of torque. To this is added an electric motor that channels an additional 160 hp and 169 Nm of torque through the front wheels and with it achieves all-wheel drive.
In total, the E-Ray produces 655 hp and 806 Nm of torque.
This engine is associated with an eight-ratio dual-clutch automatic gearbox, behind its seats a lithium-ion battery that has a capacity of 1.9 kWh, which is supplied by LG. This battery is charged through regenerative energy from inertia, braking and normal driving.
One of the main attractions of this Corvette E-Ray is the intelligent eAWD system that is constantly learning the road surface and during spirited driving and in low traction environments, the system applies additional power to the front wheels, which helps improve the car's stability.
In terms of design, it shares its proportions with the Z06, has alloy wheels of 20 and 21 inches, mounted on Michelin Pilot Sport All Season tires whose measures are 275/30ZR20 front and 345/25ZR21 rear.
Chevrolet details that there are different options for each customer to select their customization, including two carbon fiber trim packages, three seating options and seven interior colors.