The expansion of charging infrastructure in public and private spaces is a key aspect to boost electric mobility in Latin America, taking into account that this innovation is not only limited to the acquisition of electric vehicles, but to an entire value chain and network that must function optimally.
Chile is one of the pioneer countries in these initiatives and with the support of Enel X Way, the Enel Group's new company in the country, they are developing different technologies to promote the energy transition.
On this occasion, the Italian company, in alliance with the Espacio Urbano shopping mall chain, installed 14 fast charging points in its branches throughout Chile, and visitors can now make use of one of the first JuicePump charging points installed in Espacio Urbano Puente Alto+, the first of its kind in the sector.
Charger Features
Enel X Way's JuicePump has a 60 kW multi-standard charging capacity, compatible with electric vehicles on the market and with simultaneous capacity for two cars. The high speed and power of this technology is a fundamental solution for last mile, electric cabs and end users of electric cars.
Through the free-to-download JuicePass app, users can interact with the smart charging platform, allowing for ease of use and payment, thus achieving full control of the charging experience. This type of 60kw charger allows a battery supply of 20% to 80% in 30 minutes or less depending on the car.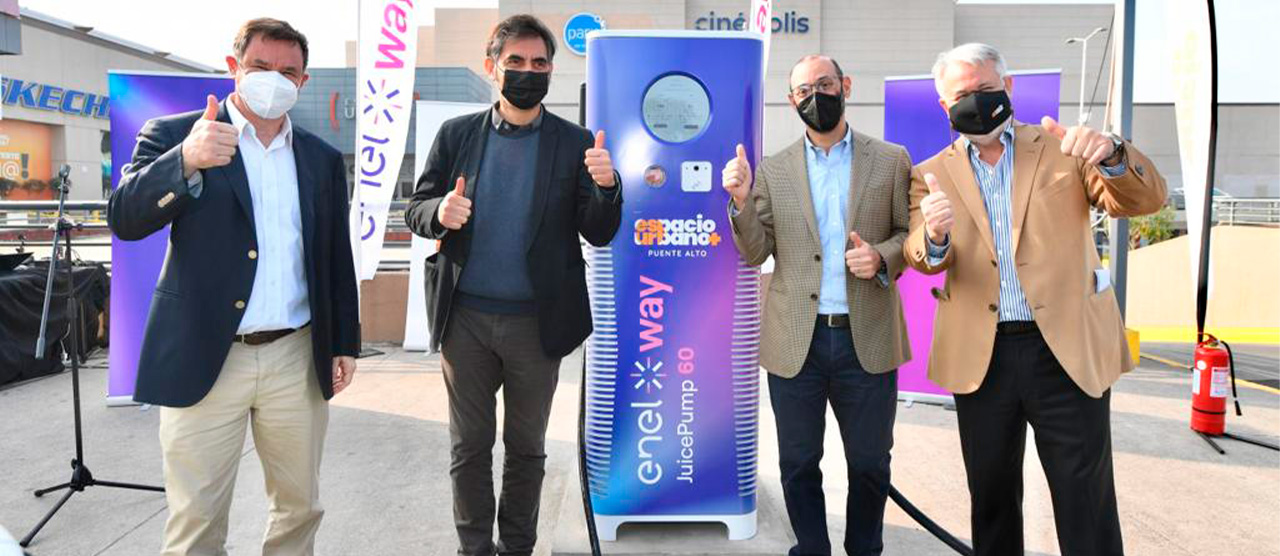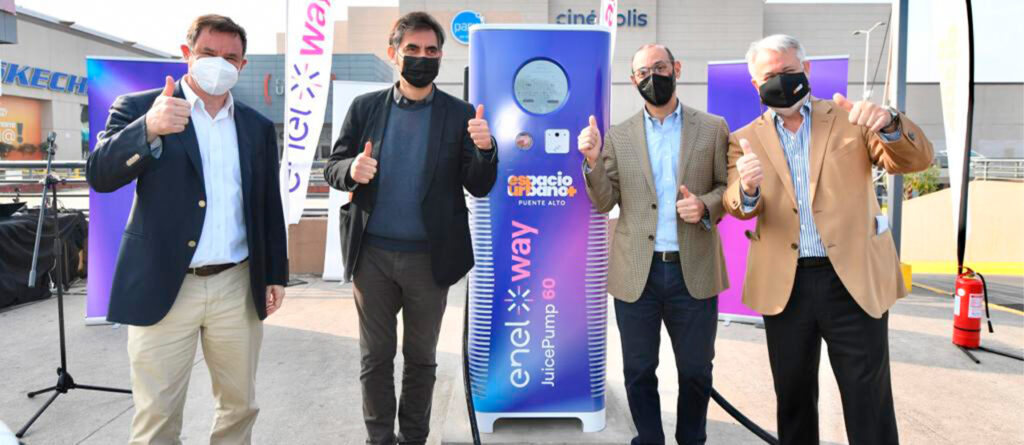 Reach
According to information published by Enel Chile, this project expands the coverage of fast charging throughout Santiago, capital of the country, in a transversal way in the Metropolitan Region, even reaching sectors where today there is no fast charging such as Melipilla, Colina, San Miguel, Maipú.
In addition, locations in regions such as Antofagasta, Rancagua, Viña del Mar, Linares and Punta Arenas are included, thus contributing to the decentralization of fast charging.
For the General Manager of Enel X Way Chile, Jean Paul Zalaquett, this innovation is part of the focus of action to accelerate the transition to more sustainable mobility.
"Alliances such as the one we are initiating with Espacio Urbano allow us to advance in promoting electromobility, achieving greater coverage and convenience for users throughout the country," he said.
For his part, the Operations Manager of Espacio Urbano in Chile, Jaime Solá, emphasized that through this alliance they seek to reinforce the company's value proposition of improving the quality of life of the environment and of the communities, with an offer and services designed to meet their needs.