Through exciting technological prowess and a top-of-the-line green proposition, Good Travel Software (GTS) is gaining traction as one of the benchmark companies in mobility software.
The company has key partnerships with mobility providers, including OEMs, municipalities, dealer groups and car sharing operators.
In addition, GTS provides advanced car sharing reservation platforms, dealer rentals, car subscription and artificial intelligence analytics services for bus route optimization.
Given the importance of its mobility services in a territory that wants to massify electromobility in Latin America, Latam Mobility had a conversation with Peter Soutter, CEO of GTS.
He has been part of the team since its founding, and is a key player in the company's growth from an idea to an established brand that now powers some of the world's largest mobility players.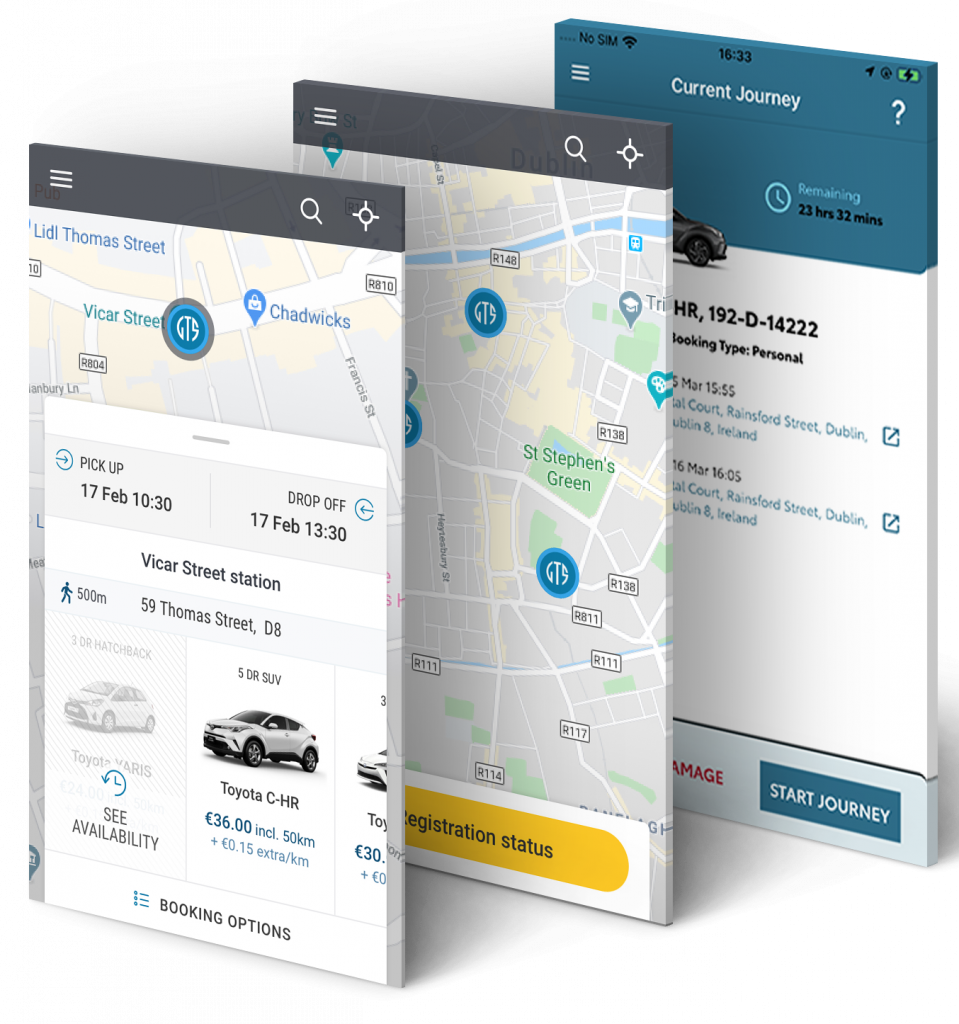 Read also: Electromobility Among Key Points at Argentina-Japan Bilateral Meeting


– How Long has GTS been in the Mobility Market?
P.S.: GTS was founded in 2010. Our core idea was to facilitate car sharing through an app-based platform that allows the customer to book a car and drive away all through a mobile app.
After seeing so many changes in the mobility industry, we understood that new customer needs were emerging and that mobility companies were focusing on traditional business models.
As mobility was a relatively new industry, we evaluated different potential business scenarios and developed a flexible, modular, easy-to-integrate and easy-to-use mobility platform that could support the new mobility market with the single goal of offering a flexible and simple system to our customers and their customers.
Simple for end users, simple for operations teams, for customer service, for finance, for the whole organization that manages the service.
We have customers in LATAM, Europe, Asia and Oceania and soon in other regions.

● What Kind of Mobility Services do You Specialize In?
P.S.: GTS is a leader in mobility technology. From car manufacturers to city councils and on-street operators, our technology enables some of the largest mobility services available globally: Car sharing & Rental dealerships, on-street vehicle station and sharing, car subscription services, and car and bike sharing for businesses.

● What does the GTS Roadmap Look Like?
P.S.: We know that the mobility business is very cost-sensitive, so we are currently focusing on a set of functions and services to deliver the best customer experience with the minimum operational effort, while maximizing service levels and profits.
We are also pioneering autonomous car sharing. Our systems have been used to book more than 300 million miles of rides worldwide by both large and small car sharing services.
As features we are also working with more third party integrations, new fleet management functions and a dynamic pricing engine to meet specific market needs.

Last but not least, new modules are coming out, such as demand responsive transportation and bus school optimization platforms.

● What do You Consider to be the Main Challenges for Massification of Sustainable Mobility Worldwide?
P.S.: Sustainable mobility requires a radical change of mindset. There is a need for mass adoption of electric transportation and car, bike and scooter sharing, among other greener forms of transportation.
As more and more cities around the world prepare to become climate-safe cities every day, mobility solution providers also need to be aware and collaborate on solutions that ensure seamless mobility.
We need to create a mobility ecosystem that allows us to integrate different mobility solutions and offer efficient solutions to citizens.
● How do You Adapt to Constant Changes in Mobility and Technology?
P.S.: It is often thought that changes are constant, but reality flows in waves. As a leader in mobility, we constantly follow the evolution of changes and megatrends in the sector, such as connectivity, autonomy, electrification and the collaborative economy, as well as its technological ecosystem.
We constantly promote innovation that proves to add value to our customers. We have customer-centric roadmap planning, so all new features are prioritized and delivered based on what customers need.
The dynamic pricing engine and demand-driven transportation are a good example of our innovative mindset.

– What plans does GTS have for Latin America?
P.S.: We are very excited about LATAM, we have sales representatives in Sao Paulo, Brazil, and Buenos Aires, Argentina to support current and future customers. We are planning to expand our operations with new offices and more staff during 2023.
We currently have more than 2,000 vehicles in operation in the region in more than five countries, with more to be added in the next month, so clearly we need to be prepared to provide excellent operational support.

If you have any questions, please visit www.goodtravelsoftware.com or send an email to info@goodtravelsoftware.com