Grupo Bimbo, one of the largest bakery companies in the world, plans to close this year with 2,508 electric vehicles.
This figure will double the fleet that currently has 1,186 in circulation, in line with its strategy of achieving carbon neutrality with the "greenest" cars on the market.
In this regard, Jorge Zarate, Grupo Bimbo's Global Operations Director, said that doubling its fleet of electric vehicles in Mexico in just one year reflects the commitment to be sustainable, from the design stage, and to move forward with conviction towards the goal of being a company with zero net carbon emissions by 2050.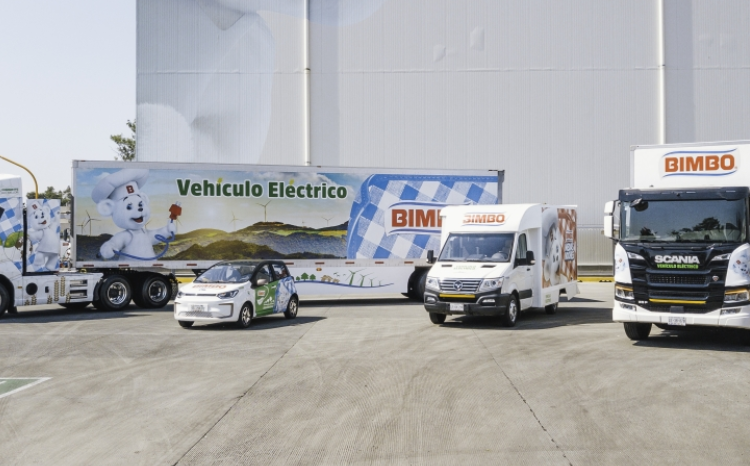 Car Brands
Bimbo's new fleet consists of 1,001 Vekstar Stellar brand units, 300 JAC Mexico brand E10x, 15 Scania Mexico brand trucks for self-service delivery and six BYD Mexico tractor-trailers.
The company reported that the 1,322 new electric vehicles, which will enter into circulation in 2023, will avoid the emission of 6,600 tons of CO2 into the atmosphere, equivalent to planting and maintaining 250,000 trees.
Read also: Tata Group Joins the Major Manufacturers to Produce Electric Vehicles in Mexico
These units, powered entirely by 100% renewable electric energy, are already being gradually incorporated into the operation in different cities in Mexico and for this purpose, the company is also investing in the necessary infrastructure for the charging and maintenance of these vehicles in the work centers.
Under this scheme, 15 sales centers are being transformed into ecological centers, so that by the end of this year there will be 35 Ceves with these sustainable characteristics in Mexico.
The company's goal is to reduce its total direct and indirect carbon emissions by 50% by 2030.