Two prestigious brands such as BYD and Enel X are working together to continue strengthening their impact on electromobility in Latin America.
Specifically in Mexico, the Asian manufacturer will deliver 21 state-of-the-art electric buses to the Italian group for its Metrorrey electrification project.
This marks an important milestone in the advancement of public transport electrification in Mexico and consolidates BYD's position as one of the leaders in the electromobility sector.
The cooperation between BYD Mexico and Enel X Mexico will revolutionize the public transportation landscape in Monterrey, aligning with the city's commitment to sustainability and carbon emissions reduction.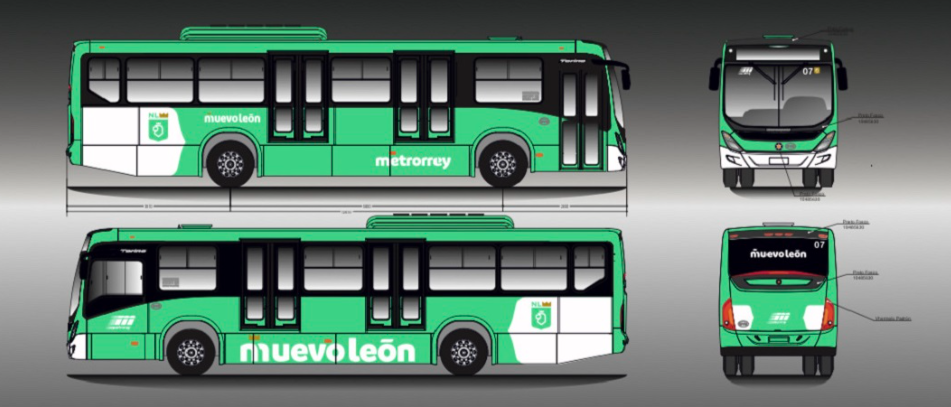 Unit Features
The buses manufactured by BYD feature cutting-edge technology, including the Asian brand's state-of-the-art battery technology and advanced electric transmission.
The buses will offer several benefits, such as zero exhaust emissions, reduced noise pollution and greater energy efficiency.
Enel X Mexico is the key player in this initiative, having been awarded the tender for the electrification of Metrorrey by the government of Monterrey, providing expertise, charging stations and infrastructure for the electric bus fleet through its e-bus as a service business model.
Related content: Element Fleet Mexico Launches "DriveCare Connect" with Geotab Support
Zhou Zou, President of BYD Mexico, expressed his satisfaction for working with Enel X to contribute to the decarbonization of transportation in the country.
"This is a significant step in our mission to promote sustainable transportation and improve the air quality of cities throughout Mexico. We are proud to offer our advanced electric bus technology to Enel X Mexico, and we believe this will set an example for other cities in the region," he said.

For his part, Rafael Burgos, Director of Enel X Mexico, pointed out that partnerships are fundamental for the company. He stressed that the project is another important step in the electrification of public transportation, which improves the quality of life and makes cities more energy efficient.
"We appreciate the efforts of the BYD and Enel X Mexico teams to achieve this transaction, which is undoubtedly paving the way to position Mexico as a leader in electromobility," he added.