As an iconic firm in the global automotive industry and one of the leaders in the transition to electromobility, Porsche and Latam Mobility consolidated their key alliance to promote sustainable mobility in Latin America during the "Latam Mobility: Mexico 2022″.
At the meeting, which brought together representatives from the public and private sectors of Mexico and the region, Porsche's Manager Network Development & E-Performance, José Luis Cabre, presented the manufacturer's progress not only in new models but also in an ambitious network of charging infrastructure.
He explained that from their global policy that they want to bring to Latin America, three fundamental postulates stand out: CO2 neutral: More than 80% of electric cars by 2030 and a carbon neutral value chain by the same date.
Cabre stressed that the presentation of the electric Taycan in 2020 surprised the world and left important awards such as the "World Luxury Car, "German Car of the Year", among others. However, from the brand they are not satisfied with these achievements, so they consider it essential to accompany the innovative cars with an ecosystem of supply centers that cover the demand for electrified vehicles.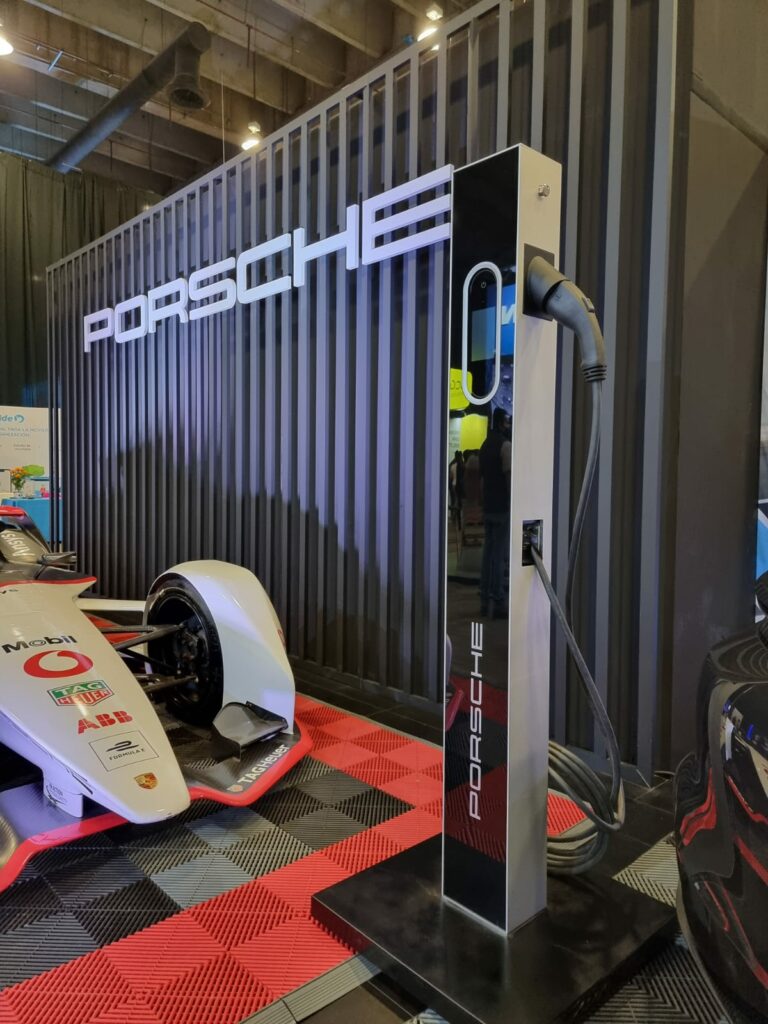 Related content: The Mobility Secretariat of Mexico City Launches "Latam Mobility: Mexico 2022", Two Days of Mobility and Sustainability in the Aztec Capital
Highlights
During his presentation at the Latam Mobility forum, Cabre explained that they work within the framework of three fundamental pillars: "Charging at home, charging at destinations of interest such as highways and public roads, and charging at our dealerships".
With respect to the residential network, he assured that they have qualified personnel for installations and have already carried out more than 600 in Mexico alone.
Likewise, in the region they have more than 300 "Porsche Destination Charging" infrastructure points, more than 650 centers in alliance with Hilton hotels and in their official portal, users have access to all chargers, and can even apply to request them in case they do not have them.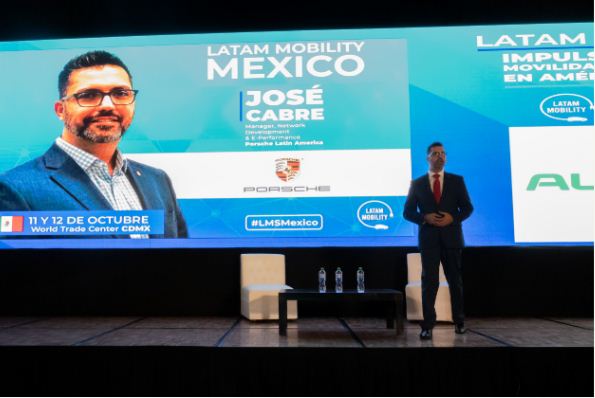 He also explained that throughout Latin America they have made partnerships to provide more than 300 charging points with packages tailored to each customer and have strengthened ties with partners who have wind and solar farms to provide clean energy in Porsche vehicles in order to reduce their carbon footprint.
Additionally, the Porsche executive revealed that its dealerships have chargers located in Mexico and Puerto Rico capable of supplying 275 kilowatts, being the most powerful that can charge 80% of the battery in 30 minutes.
Importance of the public sector
To conclude his presentation at the "Latam Mobility: Mexico 2022", Cabre highlighted the need for the region's authorities to generate incentives and clear regulations for the importation of electric vehicles.
"Without the right incentive policy, we will not have the desired success to massify electromobility," he said.