Porsche AG and the Swedish energy startup H2 Green Steel signed an agreement for the supply of CO2-reduced steel. The aim is to further improve sustainability in Porsche vehicles.
H2 Green Steel plans to produce steel using renewable energy in Boden, Sweden, from the end of 2025. In 2026, Porsche and several direct suppliers of components for Porsche will start receiving low-emission steel from H2 Green Steel.
According to Porsche's press room, this material would have one of the lowest carbon footprints on the market. The Swedish startup employs an innovative production process using hydrogen and electricity from renewable energy sources.
The steel is therefore produced with virtually no CO2 generation.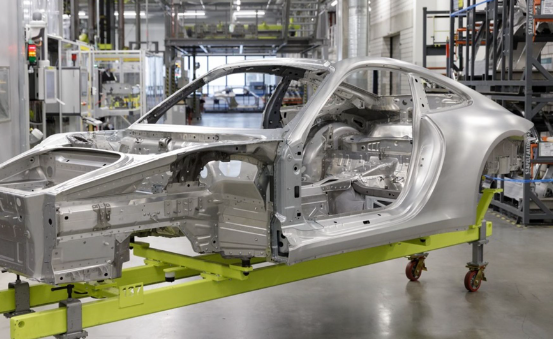 Read also: Porsche Presents the Second Vehicle of the "TAG Heuer and Porsche – Legends of the Panamerican Race" Project in Mexico
Key Facts
According to H2 Green Steel, this results in up to 95 % lower carbon emissions compared to conventional steel production.
Up to 35,000 tons of the low-emission steel produced in Sweden will be used annually for the series production of Porsche vehicles.
"Porsche is working to achieve a carbon-neutral balance across the entire value chain of its automobiles by 2030. Low-CO2 steel plays a key role in our sustainability strategy. With the help of H2 Green Steel, we aim to further reduce the emissions caused by this important material," explains Barbara Frenkel, member of the Executive Board of Porsche AG as Head of Purchasing.
In recent years, the proportion of steel in Porsche models has been progressively reduced. In the meantime, the company is increasingly relying on aluminum for lighter construction. However, steel remains key due to its excellent mechanical properties.

"Energy, processes and materials account for a significant share of CO2 emissions within the supply chain. That is why we want to increase the use of recycled materials and renewable electricity in our production processes and those of our direct suppliers," says Barbara Frenkel.