What began in 2019 as an exciting project is now a palpable reality that leads the electromobility market on a global scale. Porsche's electric Taycan reached 100,000 units produced.
The top three markets for the electric sports car are the United States, China and the United Kingdom/Republic of Ireland. The Taycan is now available with five powertrain options: rear- or all-wheel drive and three body variants, including the Taycan sports sedan, the Taycan Cross Turismo and the Taycan Sport Turismo.
The Taycan 4S is the version with the longest range: 513 kilometers (WLTP). The Taycan Turbo S holds the record for the fastest production electric car, with a time of 7 minutes and 33 seconds on the Nürburgring Nordschleife circuit, according to data from the German brand.
Read also: Dominican Republic: Authorities Introduce Electromobility Ecosystem Regulation
Testimonials
The Taycan has quickly reached the 100,000 mark, not only in production, but also in terms of distance driven: many customers have already exceeded that mileage with the electric sports car.
On its official portal, Porsche is collecting impressions from users of the vehicle, who expressed their satisfaction with the model. Jean-Hubert Revolon has done more than 188,000 kilometers in his Taycan 4S, since mid-August 2020.
"None of the many cars I have owned has been as reliable as my Taycan 4S," he said. This transport entrepreneur lives in the Lyon area and has driven his Porsche in almost all of France's neighboring countries, covering daily distances of up to 1,200 km.
The reasons that led him to choose it were its design and "the technical innovations, positive for the environment, as well as for my budget because of the low running costs," he commented.
Other strengths, in his opinion, are the car's performance and suspension, which offer "extreme grip and maximum agility, something only the wizards at Porsche can achieve."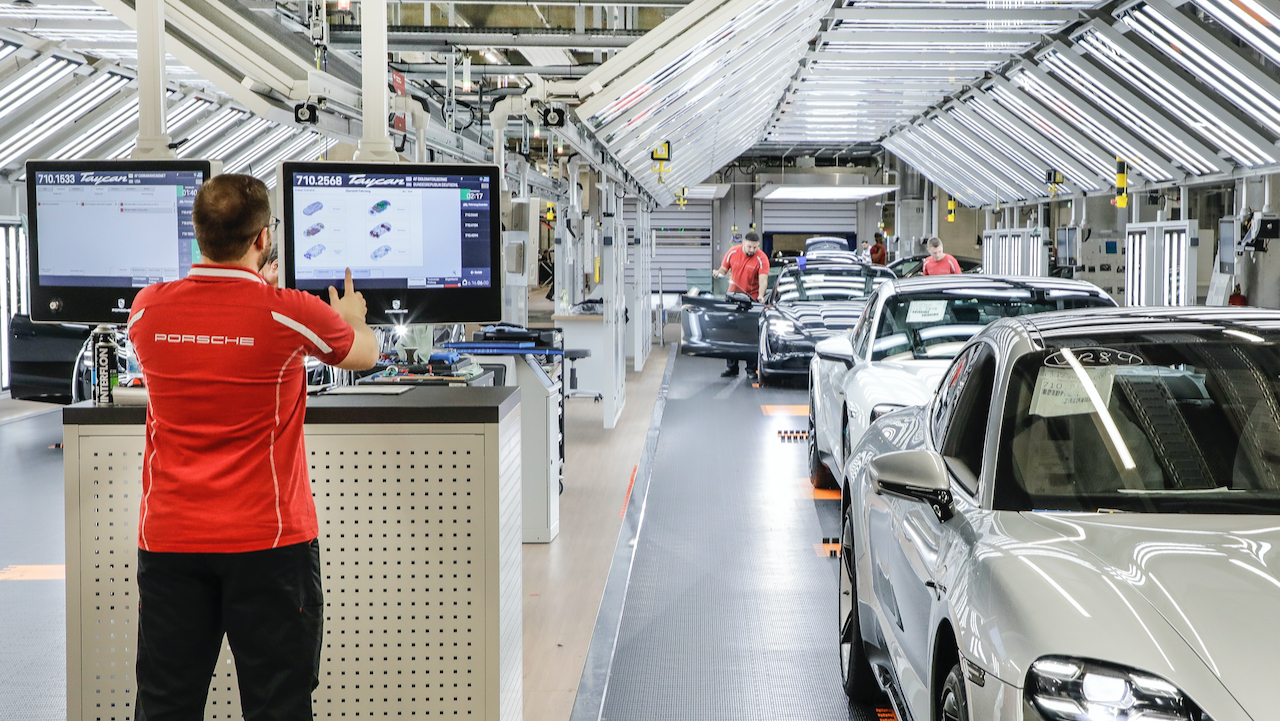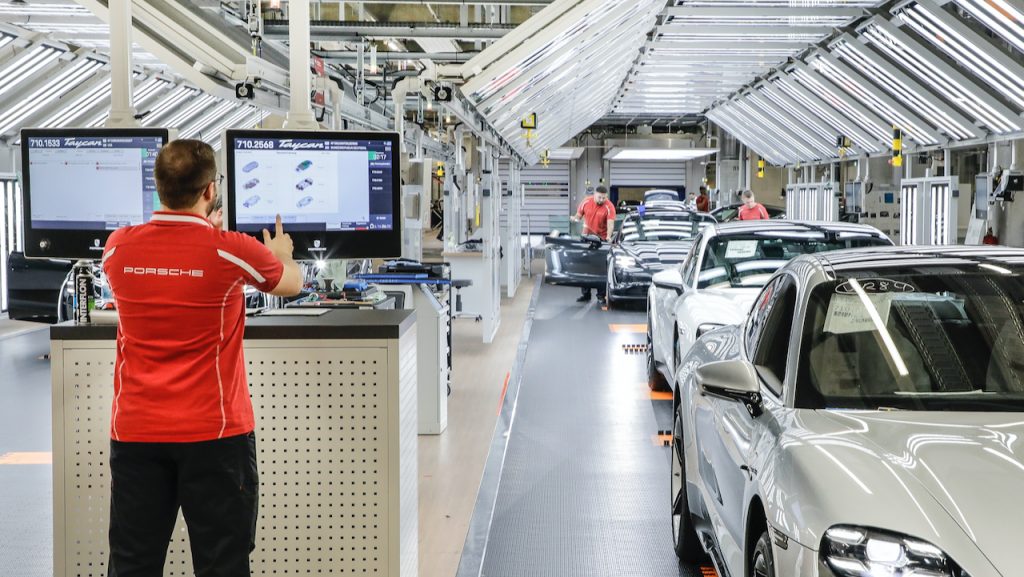 Innovative Production Center
Not only the Taycan itself, but also its cutting-edge production methods have set a standard in sustainability and digitalization.
An advanced production plant has been built in Stuttgart-Zuffenhausen, with new technologies and processes. Artificial intelligence (AI) is used for the production of electric powertrains.
For example, thanks to "machine learning", by stamping the transmission number and presetting it, the cameras assess the quality more accurately than conventional control systems without AI.
This also reduces the workload of production personnel, as they have to make fewer follow-up checks. One example from the field of process and resource-conserving technology is the robots' energy recovery.
As in the Taycan, kinetic energy is converted into electrical energy during braking processes and stored by a high-performance capacitor. When the robot accelerates, this recovered energy is harnessed.