Stellantis recently announced that tests have confirmed that two dozen of its engine families, currently used in 28 million European vehicles sold since 2014, can use eFuels supplied by Saudi chemical company Aramco without powertrain modifications.
Low-carbon eFuels are synthetic fuels made by reacting carbon dioxide captured from the atmosphere or industrial use with renewable hydrogen.
Stellantis has committed to 100% of its passenger car sales in Europe and 50% in the United States being battery electric by 2030, and anticipates that many of its internal combustion products will remain on the road until about 2050. According to the company, 25% of the model years it produces are still on the road after 20 years.
"Drop-in eFuels can have a massive and almost immediate impact on reducing CO2 emissions from the existing vehicle fleet," said Stellantis Director of Engineering and Technology, Ned Curic.
"We offer our customers an easy and economically efficient option to reduce their carbon footprint, one as simple as choosing a different fuel pump at the station, without any additional modifications to their vehicles," he added.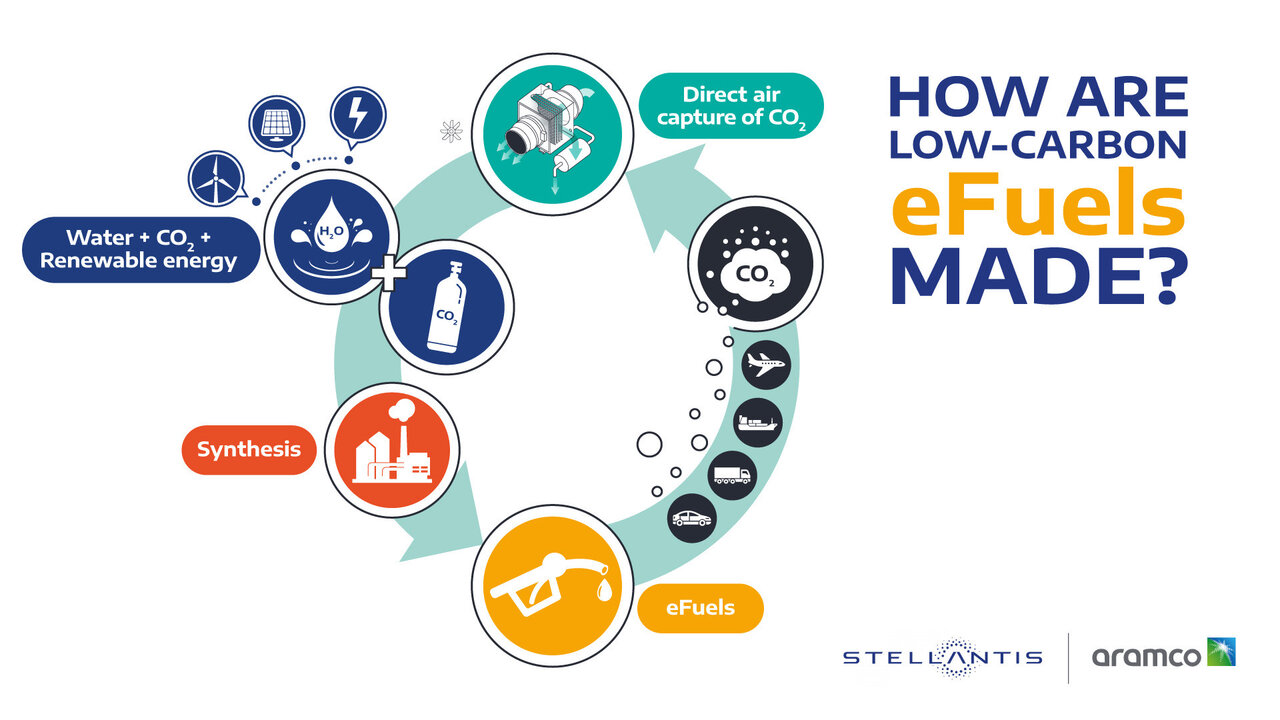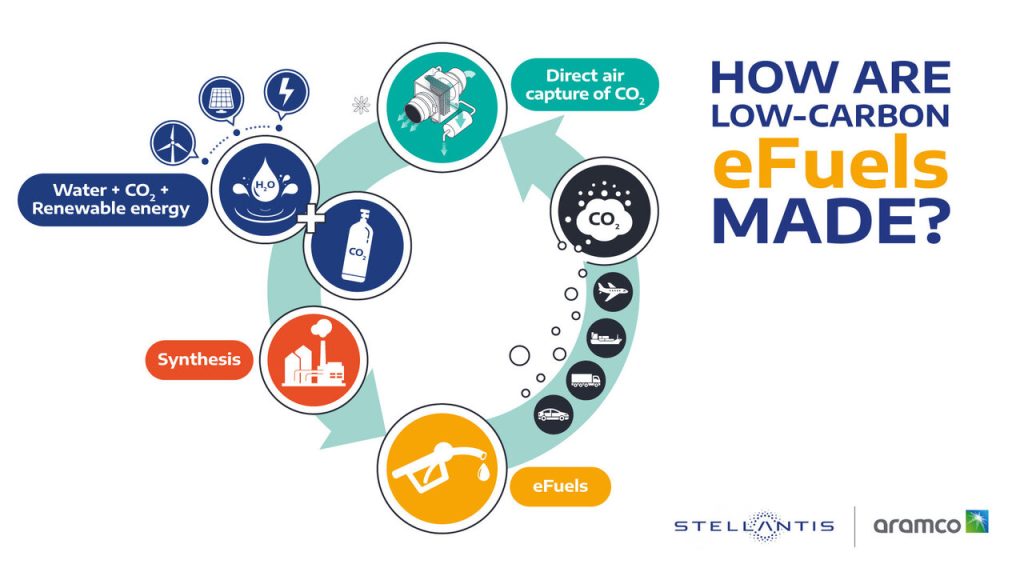 You may also be interested in: Stellantis Makes Million-Dollar Investment in Argentine Copper for its Electromobility Strategy
Stellantis' Commitment
The company estimates that the use of eFuels can reduce carbon dioxide emissions from existing internal combustion vehicles by at least 70% over their lifecycle compared to conventional fuels. This represents a potential reduction in carbon dioxide emissions of up to 400 million tons between 2025 and 2050 in Europe alone.
The tests were conducted on 28 different engines at the company's technical centers in Europe, and Stellantis is awaiting results from the final four engine families.
These tests focused on tailpipe emissions, starting ability, engine power, reliability, oil dilution, fuel tank, fuel lines and filters, and extreme temperature performance.
Stellantis expects the supply of eFuels to increase, as Aramco has announced that its two demonstration plants in Saudi Arabia and Spain will begin production in 2025.
"While we remain steadfast in executing our aggressive electrification strategy, we must also find smart alternatives to address carbon dioxide emissions from the existing 1.3 billion internal combustion engine cars"

Carlos Tavares, CEO of Stellantis
To read the press release, click here