Latin America is a fundamental part of the electrification strategy proposed by Mercedes, with which it seeks to become carbon neutral by 2039.
Through technological development, production, extraction of raw materials, useful life and recycling, are a fundamental part of the roadmap of the prestigious German brand.
In Chile, the renowned Mercedes-Benz S-Class already has its electric version on the streets. With a completely new architecture, the EQS stands out for the aerodynamics of history and the longest range in the market, reaching 780 kilometers.
The electrified model features great technology, design, functionality and connectivity. It has a power output of up to 333 hp (245 kW) and is equipped with more than 350 sensors, which allow it to react to possible dangers, as well as to identify driver behaviors in terms of distance, speed and acceleration.
Read also: Volvo Cars Chile Joins the "Ruta Eléctrica" Project
Features
Inside, the EQS offers voice recognition systems, an "MBUX Hyperscreen" dashboard, which with its 1.42-meter curved surface extends the controls of the vehicle's different systems with entertainment, GPS and three high-resolution OLED screens that visually merge into one.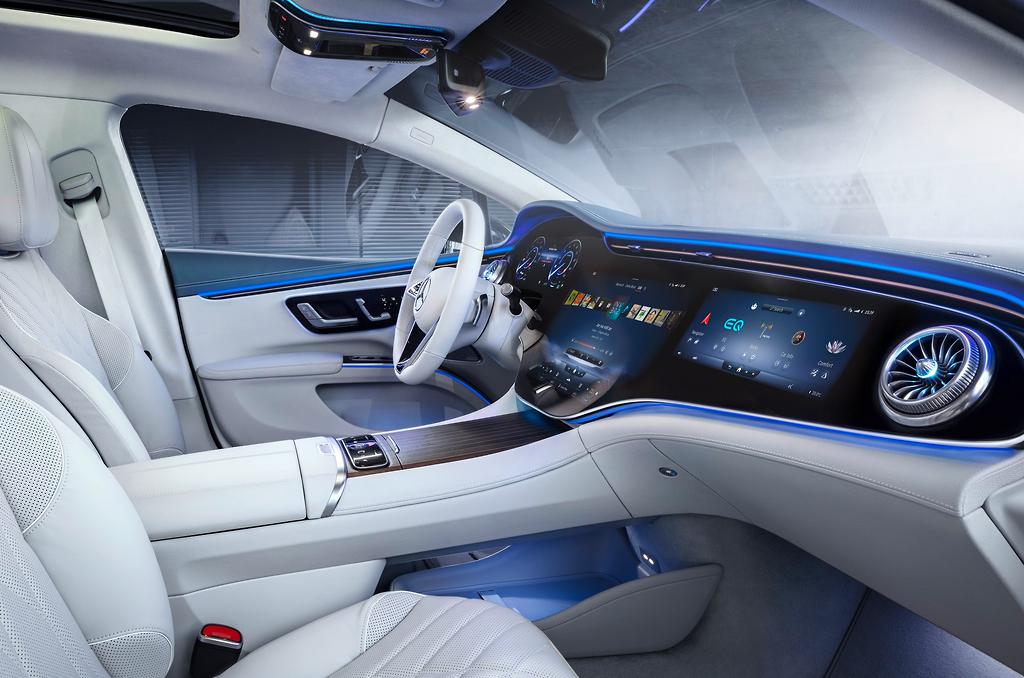 In its exterior design, the continuous curved line, delivers an aerodynamic silhouette with frameless doors, coupe line accompanied by high and arched waist. At the rear, it offers a lighting bar with LED lamps in 3D helix design.
Appealing to the comfort of the driver and co-driver, the German brand personified the vehicle with an AMG line style, with sports seats, steering wheel with multifunction in nappa leather, flattened bottom and reinforced grip area.
It has a "DRIVE PILOT" function, which provides high levels of driving assistance, both on highways and in heavier traffic conditions. This system is guided by dozens of radars, cameras and sensors that monitor everything that is happening around the car to provide assistance in case of an emergency.
The Mercedes electric model arrives to add to the already large market of low-emission vehicles in Chile. In 2022, not only did the demand for this type of car increase, but also the supply grew considerably.
According to the National Automotive Association of Chile (Anac), 82 new zero and low-emission models were launched in the country, 31 of which are 100% electric.