Compañía Minera del Pacífico (CMP) has partnered with Verschae and Enel X to completely transform its fleet of conventional buses into 100% electric vehicles.
The initiative makes CMP the first private mining company in Chile to do so, ensuring that these electric buses are powered exclusively by energy from renewable sources.
The result will be a reduction in emissions in all its mining operations, where the project includes the incorporation of 45 new electric buses with an average range of 280 kilometers.
These vehicles will circulate through various cities, connecting CMP's mining facilities in the Copiapó, Huasco and Elqui valleys with the following destinations: Caldera, Tierra Amarilla, Copiapó, Huasco, Freirina, Vallenar, La Serena and Coquimbo.
Related content: Autel, Blink Charging, Enel X Way, Enerlink and EPM Ready to Lead the Transition to Electromobility in Latin America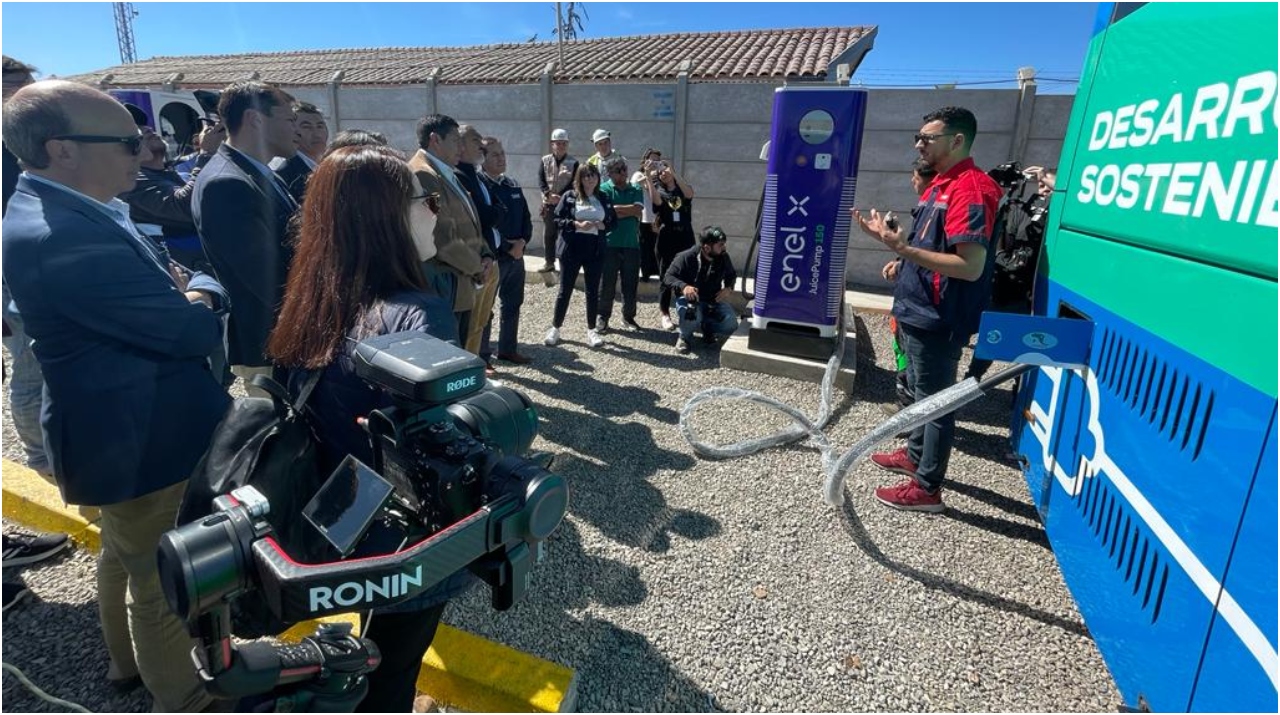 The first phase of the project foresees the introduction of 19 Zhongtong brand electric buses, represented in Chile by Cabal.
The financing for the acquisition and inclusion of these vehicles has been provided by Enel X, and in the coming months the CMP fleet will be completed with these new electric buses.
Electric Bus: Reduced Impact
The advanced technology of the electric buses acquired by CMP will contribute significantly to the reduction of its environmental impact by reducing emissions of approximately 2,700 tons of CO2 per year and avoiding the generation of 10,800 liters of waste oil.
As an integral part of the project, Cabal, as representative of the Zhongtong brand, conducted a series of training sessions for Verschae's operators.
During these sessions, detailed information was provided on the functioning and operation of the new electric buses.
In addition, Enel X provided advice on the management and efficient use of the charging system of the various electric charging stations (electroterminals) as part of the project infrastructure.
"The incorporation of these new electric buses and electroterminals for mining represents a new milestone in the development of electromobility in Chile, which we are proud to lead together with our partners CMP and Verschae. This step is a fundamental piece in advancing towards an increasingly cleaner energy matrix, and also contributes to decarbonize and electrify the country's main productive sector such as mining", says Karla Zapata, Enel X's General Manager.