Technology is advancing by leaps and bounds in today's society. Each discovery accelerates, optimizes and improves the operational processes of various industries, among which the mobility and transportation sector stands out.
In this sense, Latam Mobility, the largest sustainable mobility community in Latin America, organized the meeting "Latam Mobility: Mexico 2022" at the World Trade Center in Mexico City, where the main representatives of the sector met to analyze the present and future of technology related to mobility.
The panel "New business models and smart mobility" was formed by Sandra Montoya, Head of Sales Latam at Autocab; Bruno Valarezo, CEO of Clipp MaaS; Gonzalo Casanga, Director of Government Affairs and Public Policy at Citybest APP Latam; Enrique Mendoza, General Manager of Beat in Mexico, and Anasofía Sánchez Juárez, Head of Latam at Waze, under the moderation of Andrés García, Mobility Director at Invest in Latam.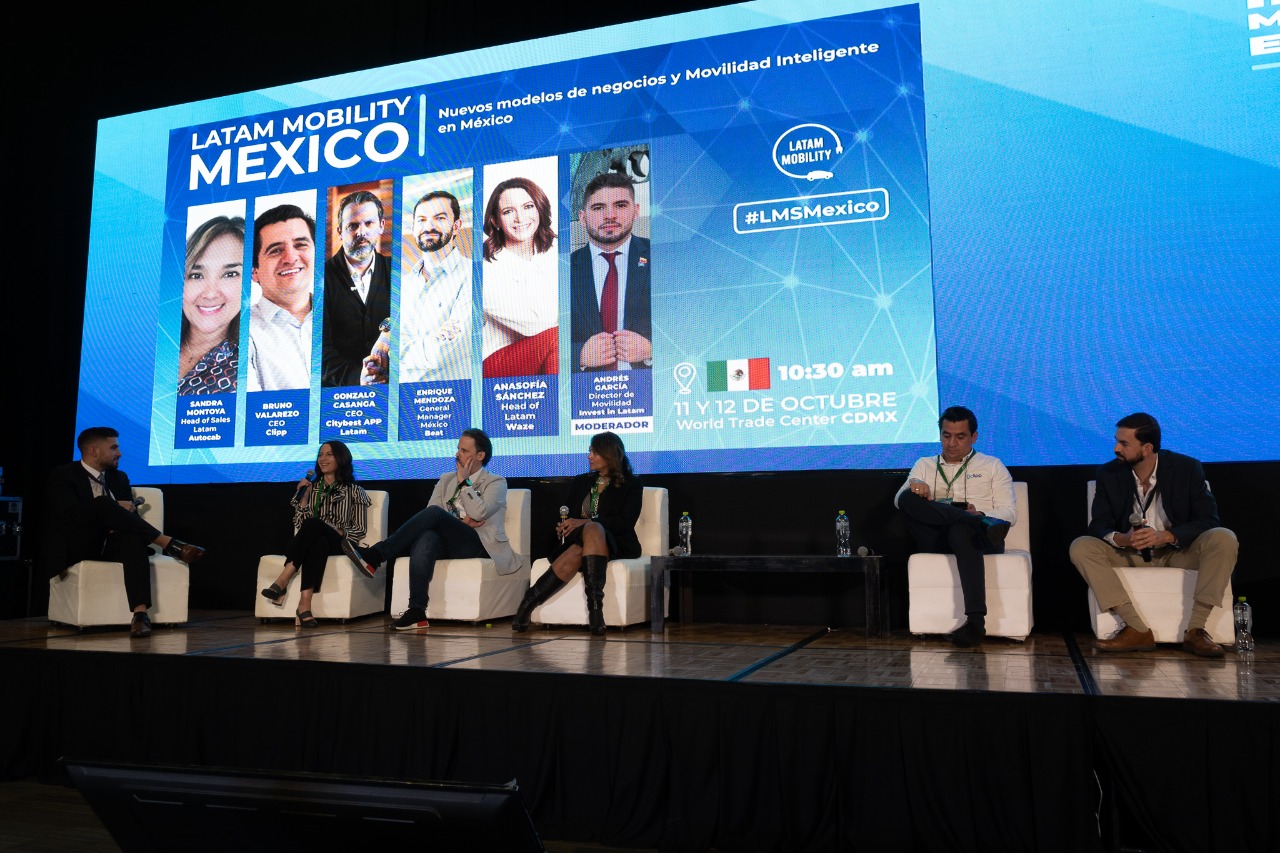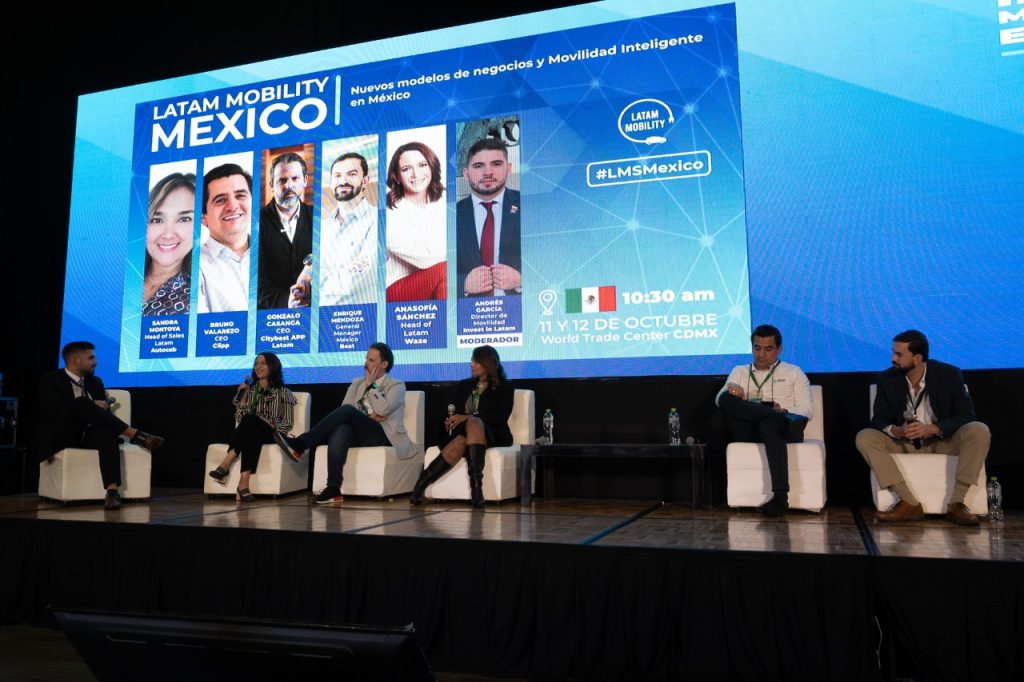 Read Also: BlackRock, Deloitte, Element Fleet Management and Proeza Ventures Analyze the Role of the Financial Sector on the Sustainable Mobility Transition
Travel Optimization
Autocab is a British technology-based company with more than 30 years of experience in the development of cab booking and dispatching software with more than 1,500 vehicle fleets, covering more than five million trips each month.
Sandra Montoya, representative of the company, defines the service as a professionalization of the cab and personal transportation industry, which in addition to transporting people improves the user experience, contributing to the constant use of the application, and therefore, in less generation of CO2 emissions.
"Our priority is to improve the user experience when traveling and to be sustainable during the process. This is a need that we are trying to solve more often," he said. To this end, they offer a complete service that goes beyond the route, as they also analyze external factors, such as the vehicle's electric load capacity and those needs that influence the development process for subsequent optimization.
Autocab's complete service reduces carbon emissions, whether using electric cars or not, since it is a specialized service directly directed to the passenger, avoiding the need for a conventional cab to drive around the city generating CO2 in search of potential customers.
Sustainable Transportation
Gonzalo Casanga, representative of Citybest, a clean energy vehicle transportation application with special emphasis on the use of electric cars, assures that the company's objective is to create a strong database on the reduction of the carbon footprint of all trips made in the market.
Although the application focuses on sustainable mobility, the executive points out the emphasis they place on data generation for later interpretation, which contributes significantly to knowing what is being done and how carbon dioxide emissions can be further mitigated.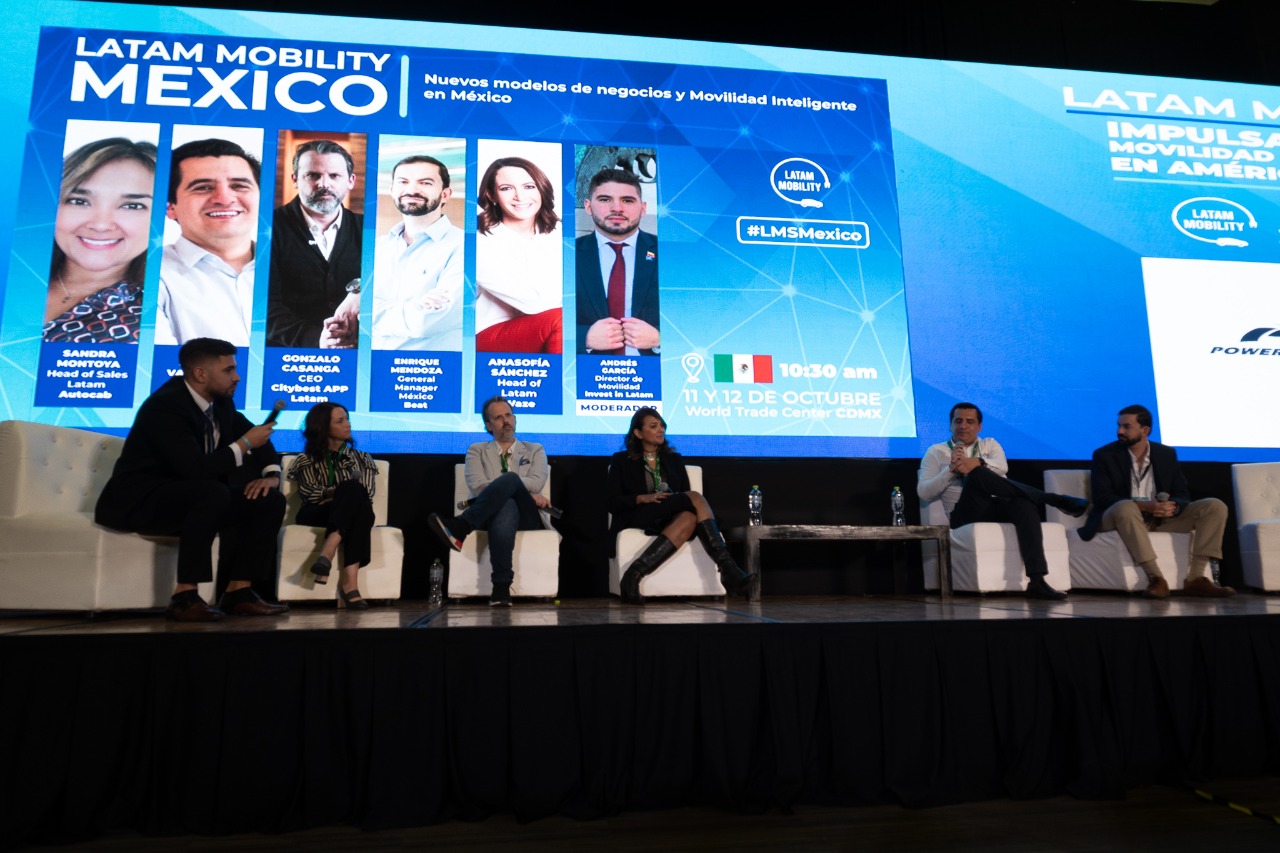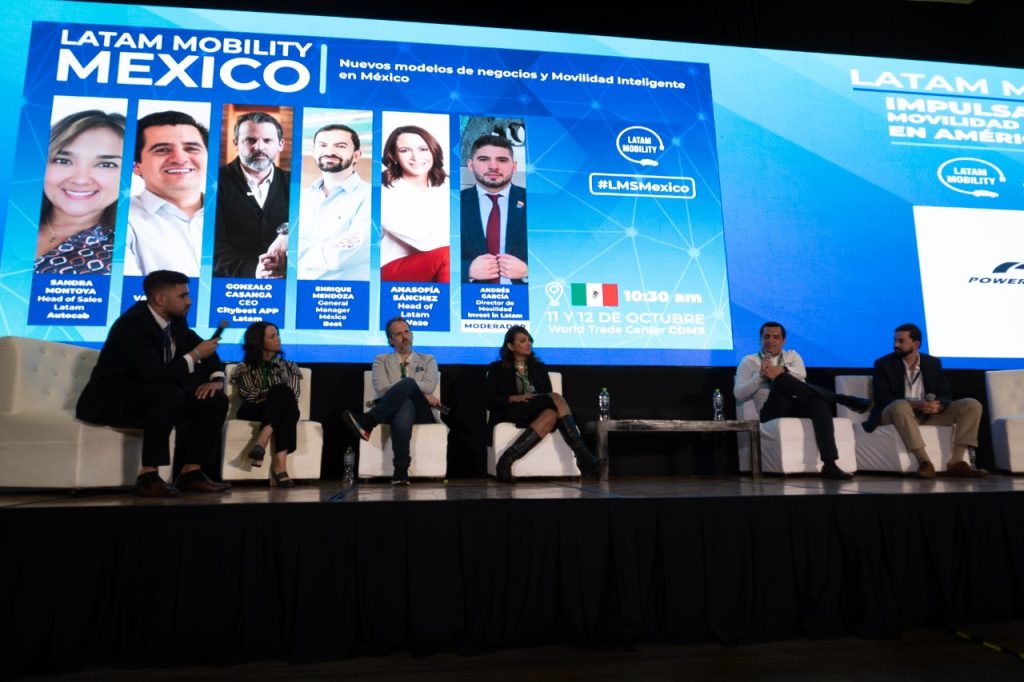 One of the services they offer focuses on hotel chains. There, Casanga states that the management of information has allowed them to know the market in an optimal way, making the service as accurate as possible. In fact, at Accor (hotel chain in Chile) they have a response time of 10 minutes by means of electrified vehicles thanks to the correct use and interpretation of the data.
On the other hand, he stressed the importance of promoting the use of these vehicles by making them more affordable in the market. In Colombia, for example, they manage forms of financing together with the banking sector for their acquisition, encouraging their use and boosting sustainability within the sector.
Community and Information: Key Elements
Anasofía Sánchez Juárez, executive of Waze, a social application for real-time automotive traffic and GPS-assisted navigation, assures that the success of her service lies in the active participation of the communities, which report what is happening on the streets in terms of traffic.
"Our drivers help us with the reports, making the information arrive 100% in real time. In addition, we have another community of map editors who constantly update the locations," she said.
Sánchez Juárez also highlighted the incorporation to its services of the Waze for Cities program, which aims to exchange data bidirectionally with governments so that they can understand how people move and the time they spend on certain routes, helping to make decisions to improve the service based on reliable information.
On the other hand, she pointed out the importance of electric vehicles. "In Brazil, we promote the use of electrified cars, where the community elaborates maps on charging points and their locations to generate a better user experience and business partners. With this information, we ask them to report to us if they have electric cars to visualize and understand collaboration to accelerate the transition to electric mobility."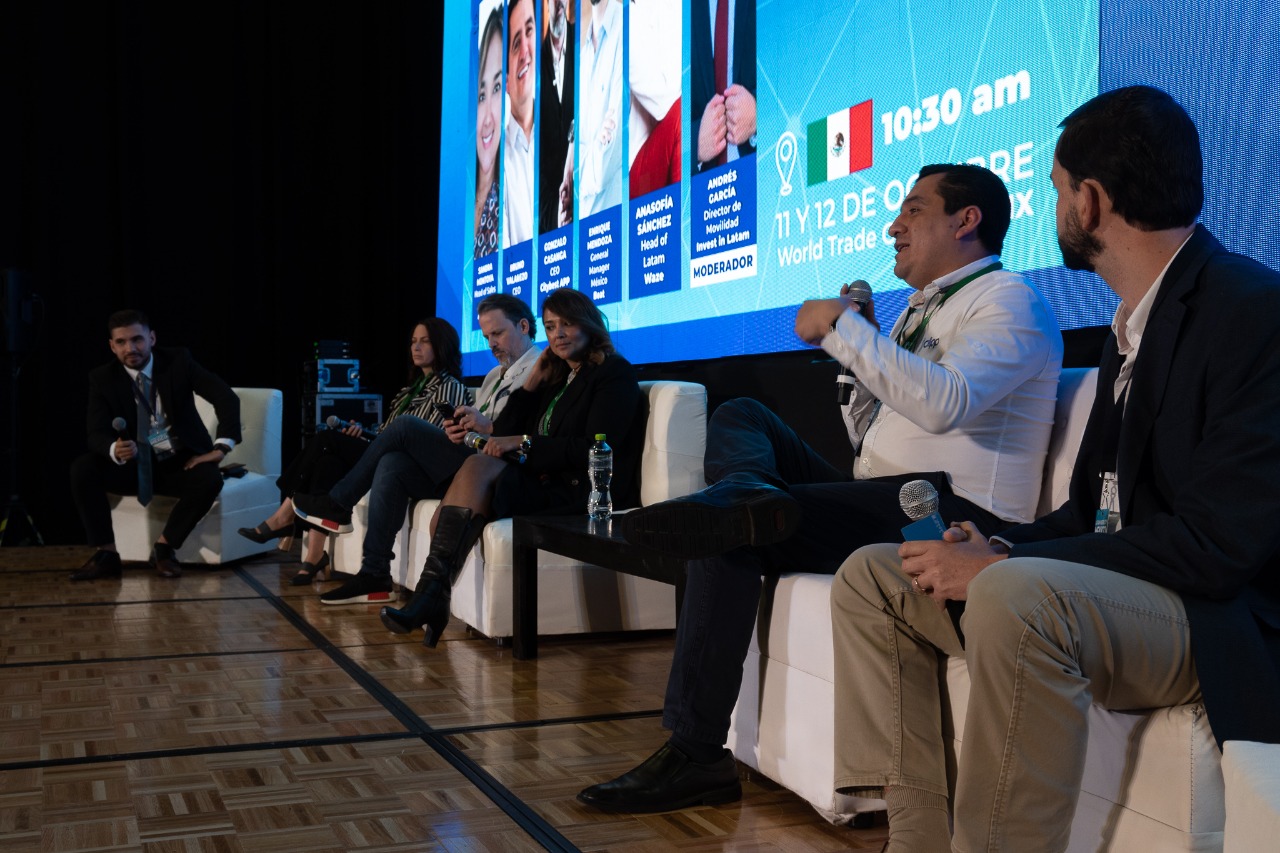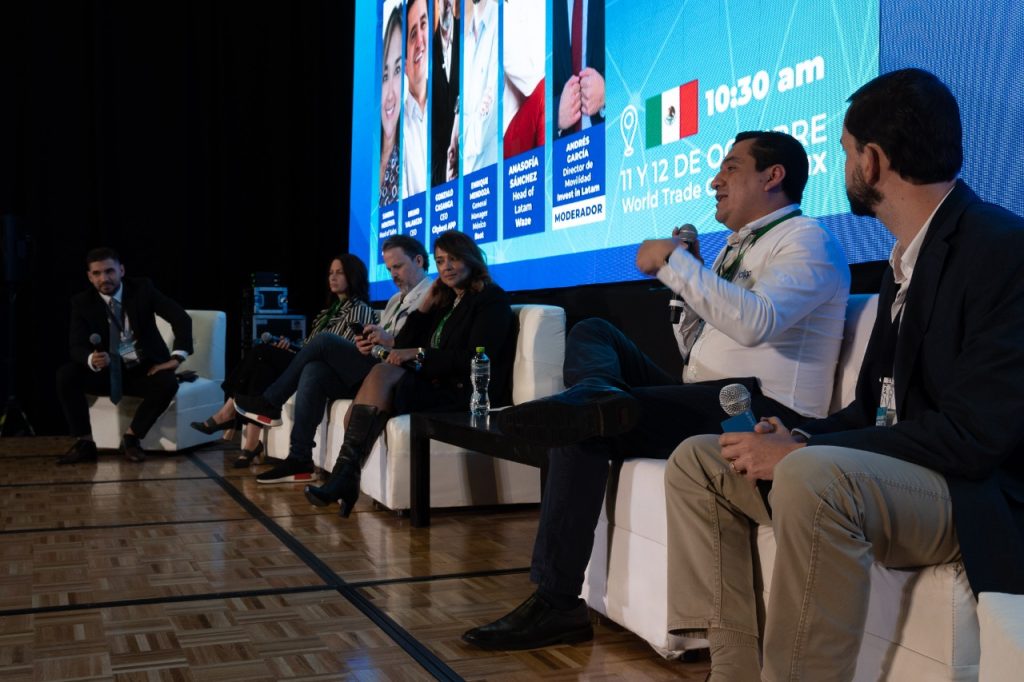 Electric Mobility Access
Enrique Mendoza, executive of Beat Mexico, a mobility application with presence in Peru, Argentina, Colombia and Chile, has the mission to develop technology to offer safe, sustainable and efficient mobility opportunities.
To this end, they manage two key projects: Beat Tesla and Beat Zero. The first is a 100% electric mobility service in Mexico City, launched just over two years ago, which transports people by means of Tesla-branded cars, with high-end vehicles and professional, trained drivers.
On the other hand, Beat Zero, which is a mobility plan of greater social reach and less economic impact, but with excellent service standards, which are located in Mexico City, Bogota and Santiago de Chile.
"Beat's perspective on driving electric mobility goes beyond technology. We focus on renewing the passenger experience and taking it to the next level with private fleets of hired and trained drivers, which allows the standard of service to be complete, from attention to driving mode, arrival and response times," Mendoza said.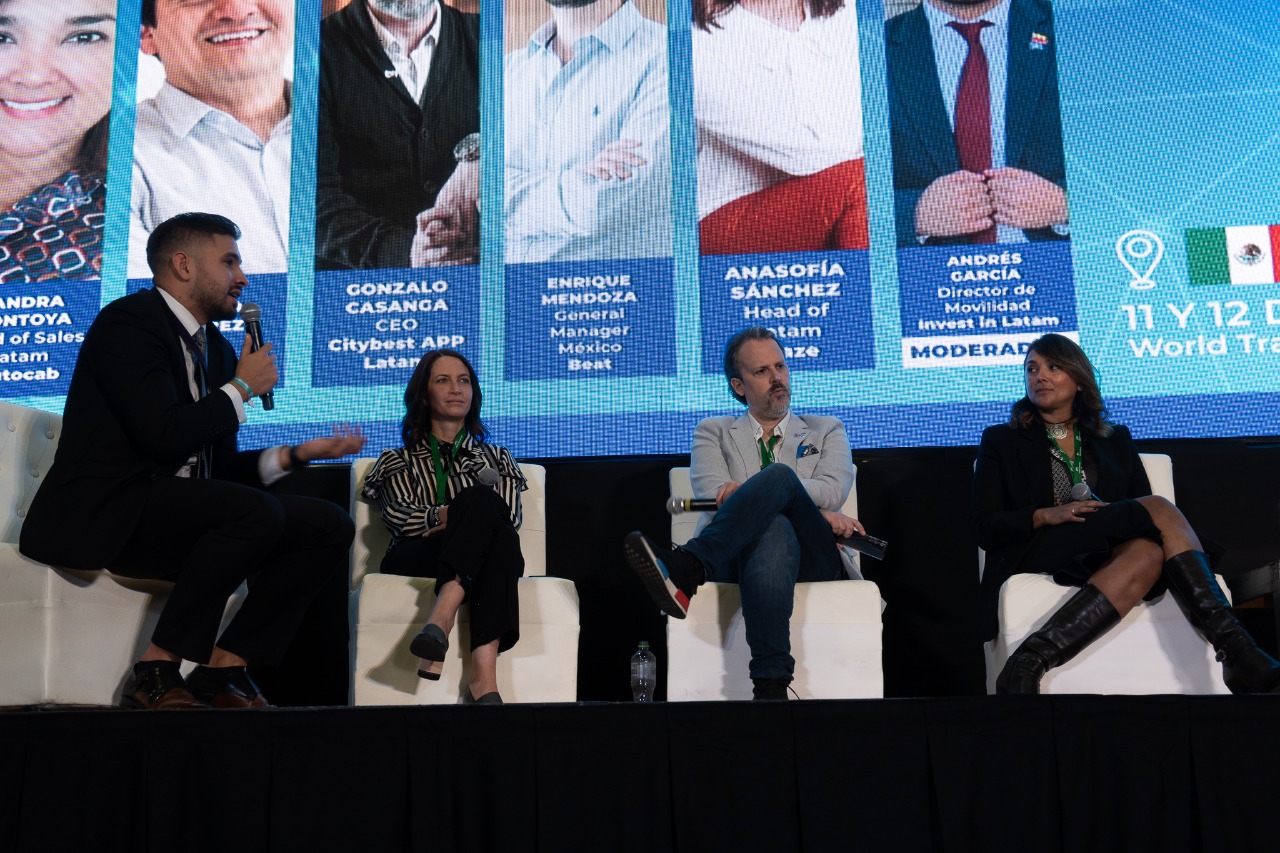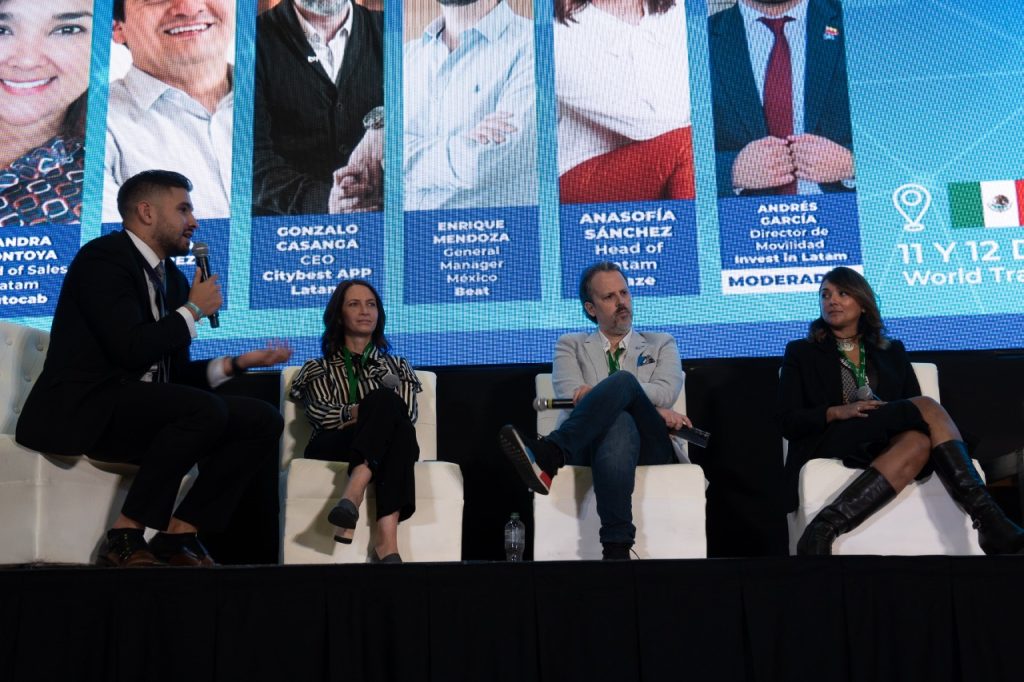 "Life As a Service"
Bruno Valarezo, executive of Clipp MaaS, an Ecuador-based company dedicated to developing solutions for cab operations, highlights within its services the digitization of public transport, ranging from the management system, electric payment, parking solutions, scooters and bicycles.
Its operation is governed under the motto "Life As a Service", which integrates the operators that exist in the city to the different transportation alternatives, providing information in real time to know which is the best alternative for the user, either at the level of travel as value or contribution in sustainable issues through ecological mobilization.
"It is not about competing but about integrating all these services. We seek to create a pleasant user experience, so that users are comfortable and repeat the sustainable experience," he said.
To conclude, Valarezo pointed out one of the plans incorporated in Clipp's hometown, Loja, which seeks to optimize transportation services. "We have a plan where with US$30 you can mobilize yourself in an unlimited way. You will have five cab rides, unlimited scooters, and we also hope to incorporate bicycles in the near future," he concluded.