The increase in electric car sales is growing significantly in Latin America due to large investments from multinational companies and efforts from the public sector to massify sustainable mobility.
In Brazil, for example, the largest increase was evidenced in the month of September since 2012. This was reported by the Electric Vehicles Brazilian Association (ABVE) detailing that 6,391 units were marketed.
Comparing the figures with August, where 4,249 cars were sold, this represents a 50.41% increase.
Read also: Mexico and the United States to Present Advances in Electromobility at COP27
Data by Line Item
The ABVE report details that from January to September of this year, the number of 34,203 electrified vehicles has already been reached. Therefore, if a comparison is made in the same period considering the accumulated 2021, there is an increase of 41.61%.
Plug-in hybrids reached the mark of 2,442 units sold, representing 38.21% in the monthly total. For their part, flexible plug-in hybrids registered 31.73% of market sales.
As regards 100% electric vehicles, sales totaled 22.55%, while gasoline hybrids contributed 8%.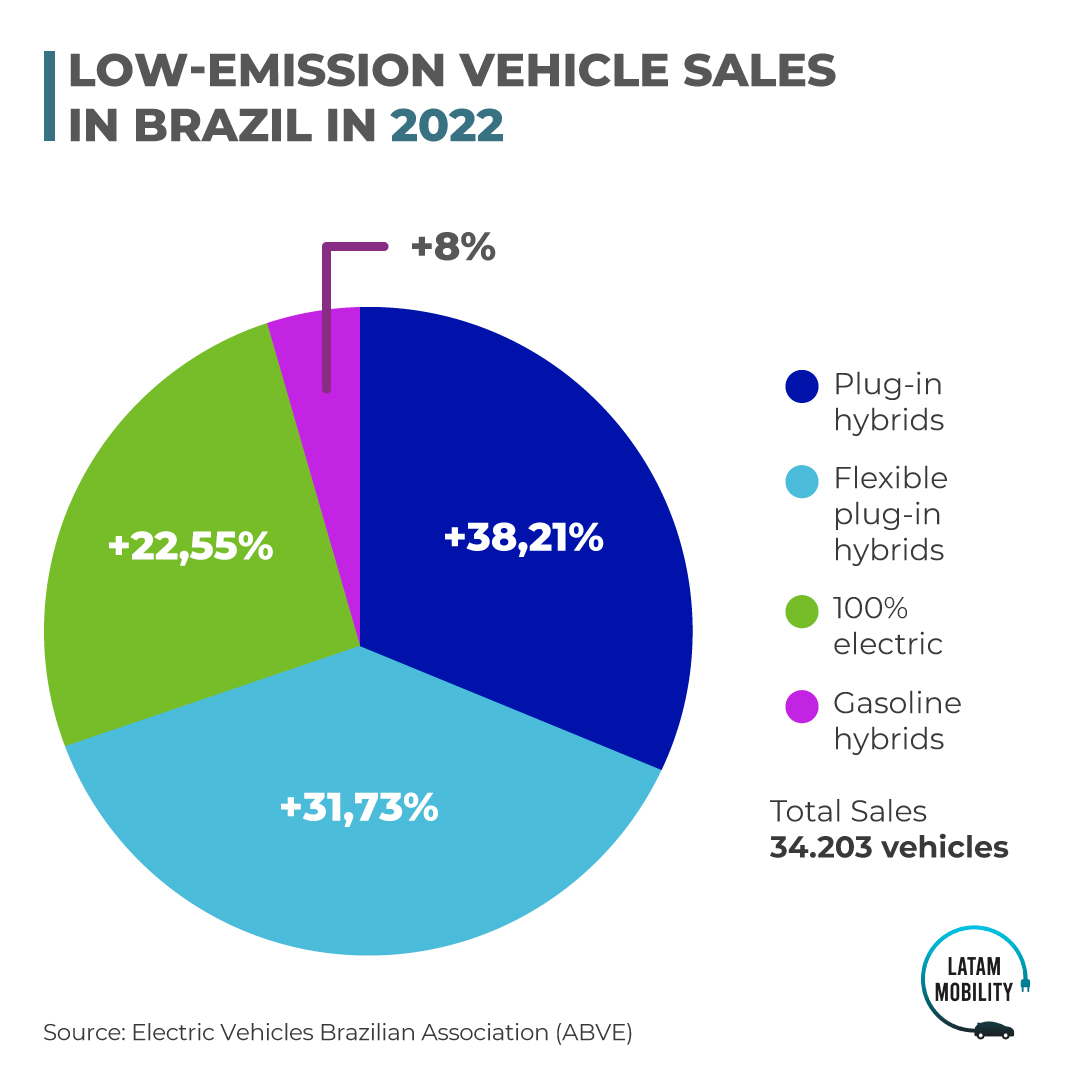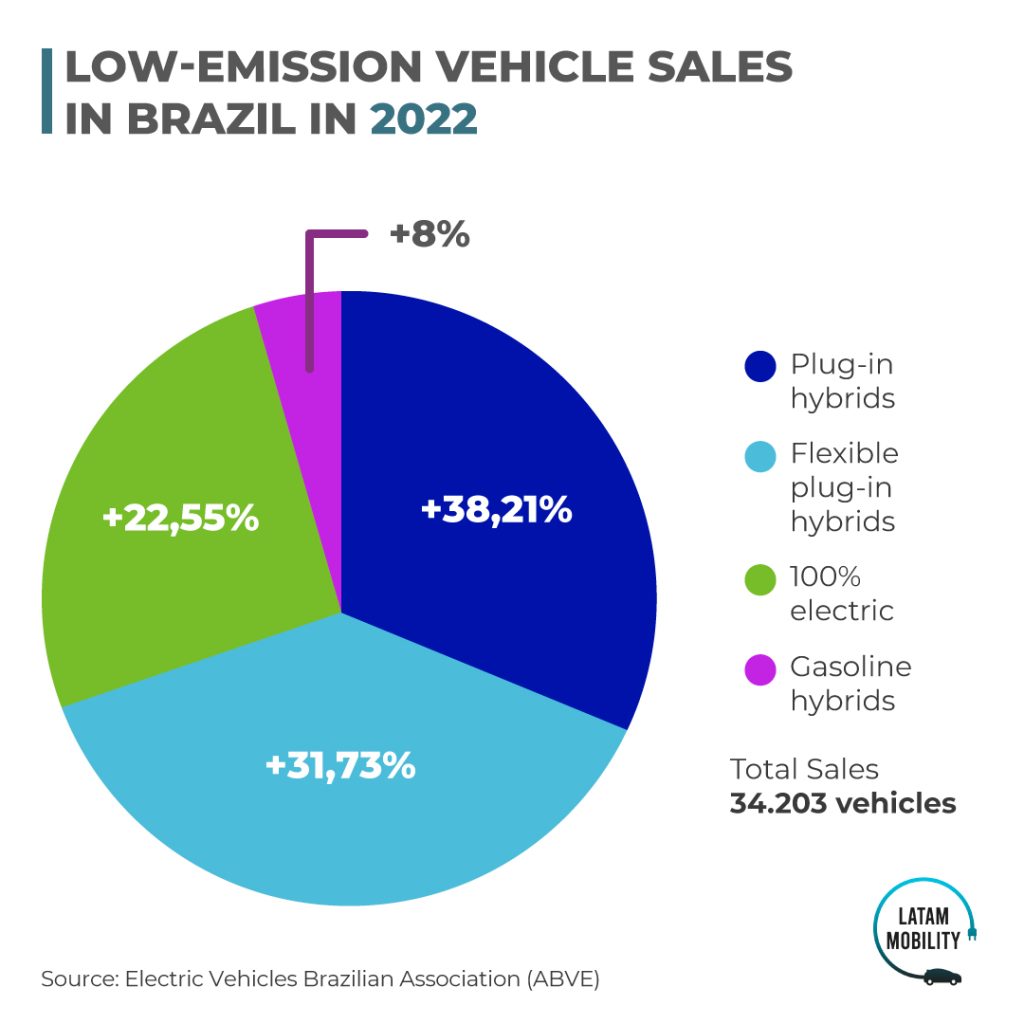 Incentives and Charging Infrastructure
According to the Brazilian automobile association, the increase in sales of low-emission cars was due to several factors, such as greater awareness of the technology among the public, greater supply of models, expansion of the charging infrastructure and tax incentives.
They cited the case of the city of São Paulo, which significantly reduces taxes for the purchase of cars with electric innovations.
With regard to energy supply points, ABVE estimates that 2,862 public and semi-public electric stations will be created in Brazil in the coming years. São Paulo is the city with the highest percentage, with 45.6%, followed by Rio Grande do Sul, with 10%, and Santa Catarina, with 7.7%.
Brands Ranking
The report presented by the Association also highlights the ranking of the models with the highest sales. In September, Chery, Toyota, Hyundai, AUDI, Volvo and Renault are the brands with the highest revenues among HEVs (electric hybrids-40%), PHEVs (plug-in hybrids-40%) and BEVs (100% electric-20%).