Within the framework of the sustainable mobility summit organized by Latam Mobility, a panel called "Energy Sector and Public Transport: Alliance for Sustainable Mobility" was held, made up of representatives of companies such as Enel, Celsia, Terpel, Vanti and BYD; who highlighted the importance of zero emissions resources and the support of the private sector for development in Colombia.

The block was moderated by Kathrine Simancas, director of energy and gas at Andesco, who began the debate by consulting the protagonists about the projects that have been applied in the coffee-growing country, as well as the future plans of the companies they represent. 

Speaking about sustainable mobility strategies, Luis Felipe Vélez de Celsia stressed that the company has been visualizing the importance of working on electrical movement for 3 and a half years, so they have worked to create a specific division. 

"We formulate possible alternatives or solutions in this regard and we have three work focuses: Mass transport buses in both Bogotá and Cali with a fleet of 146 buses, we have an infrastructure front with two groups and a mobility ecosystem where we did an alliance between Bancolombia, Sura and Celsia and we set up a spin-off and there we have 100 two-seater electric vehicles with a shared mobility service," said Vélez. 

Juan Daniel Rueda from Terpel explained that the organization has tried to guarantee operational continuity regardless of the energy resource used. He also stated that Terpel intends to encourage more and more companies to switch to electric mobility. 

In the case of Grupo Vanti, John Landino, director of mobility marketing indicated that years ago they began a strong commitment to have the largest natural gas network in Latin America and that today with almost two thousand buses in operation they have reduced noise of engines considerably, as another aspect that the leading company in gas distribution and marketing is trying to improve.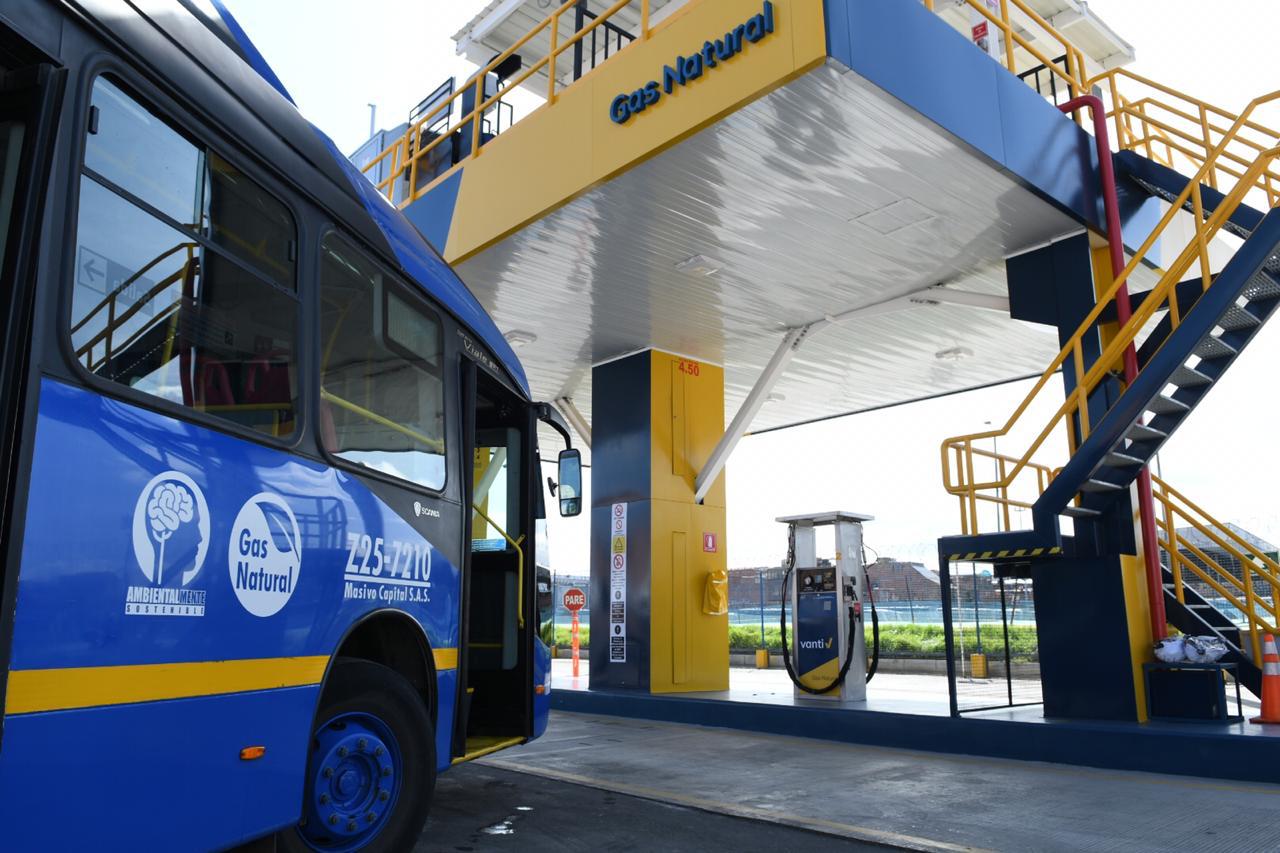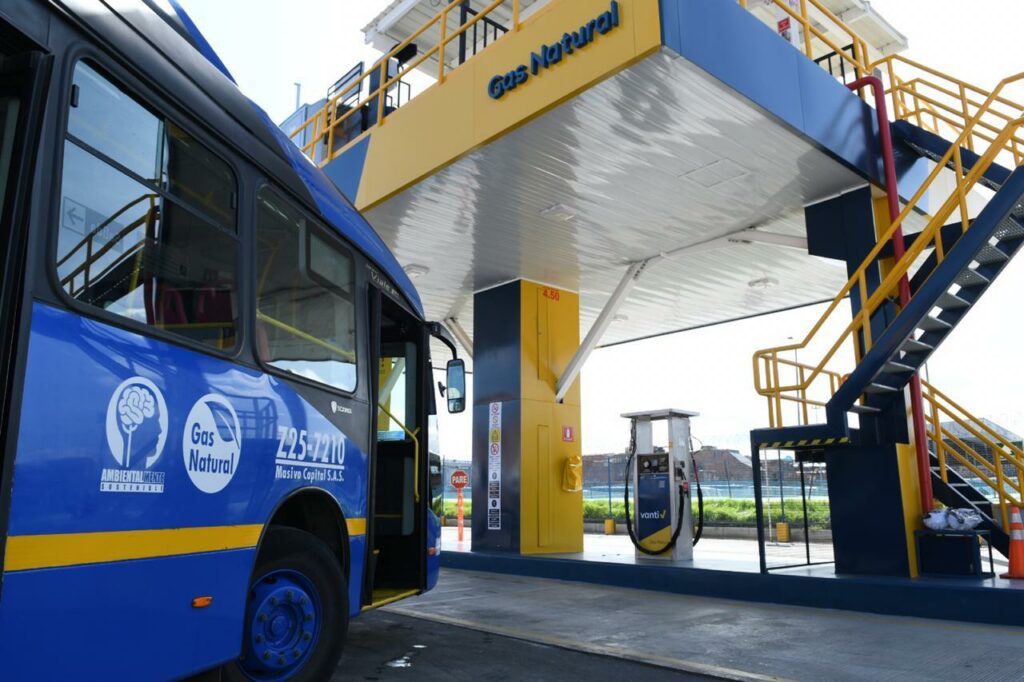 Mauricio Miranda (eMobility Enel X) and Felipe Velásquez (BYD) agreed that it is necessary to make alliances between companies for the use of zero emissions resources.

"We all have to work together. Both in cargo vehicle models and in the taxi fleets in Bogotá, more than 90% of the electric fleet in Medellín is BYD,"said Velásquez. 
 
When asked about the greatest challenges for the development of mobility projects, Velásquez stressed that among all the companies involved in the sector there must be the directionality to create an ecosystem. 

In that sense, Vélez said that they need to orchestrate a development program for the distribution network. While Miranda expressed that more planning and more energy are needed for this type of project. 

On his part, Juan Daniel Rueda pointed out that projects must progressively integrate renewable sources such as solar generation, although it is a transition that takes time. "Our customers are very happy with the electric buses and this is where we see that we can work together," he said. 
Achievements by Enel and Vanti 
Among the members, the achievements of the Enel and Vanti companies also stood out. In the case of the last Landino, he compared the process of charging natural gas into vehicles.

"More than 15 years ago, the charging time of more than 120 cubic meters of gas required 30 minutes. Today, a bi-articulated bus of the Transmilenio system is tank in 7 minutes, that is effectiveness and betting on state-of-the-art technology. We also have 9 manufacturers globally with natural gas technology". 

Landino revealed that some customers were asking Vanti about the consequences of sticking with the gas model, referring to the risks posed by other companies switching to the electric model. In this sense, he stressed that vehicular gas is important as a complement, as occurs in Europe in countries such as Sweden or Finland. 

Next, Mauricio Miranda stressed that the strategy is based on the energy transition and that they are now working on four electrical terminals in Bogotá, each with an installed capacity of 10-12 megabytes to manage about 100 buses in each of these fields. 

Future betting 
Finally, Simancas asked the panelists to make a projection on the achievements of zero-emission mobility for the year 2030.
"I believe that we are going to blow up that estimated 600 thousand electric vehicles (estimated by the Government of Colombia). As the cost of the production of vehicles goes down, I believe that we will reach 8% of electric vehicles in 2030″

Juan Daniel Rueda from Terpel
Luis Felipe Vélez from Celsia estimated that the number will exceed 600 thousand and that in the public sector it will be even more. He also considers that by the year 2030 hydrogen in mobility in Colombia will be an important factor.

On his part, Ladino said that in 2030 it will be possible to exceed one million of electric or gas vehicles. "There are companies committed to energy expenditure and I think we will achieve it without problem." 

Miranda pointed out that 100% of buses in public transport will be electric and 40% of private cars will be zero emission. 

"I believe that the public is on the sides of the 90-100%. If we are judicious with regulations and incentives. I believe that in the case of individuals it will be 25-30% by 2030 but that it will be on an upward curve due to the fact that costs are going to be equalized," said Velásquez.