Electric mobility does not only refer to a vehicle and a charger, but involves a large number of important aspects to make possible the energy transition required by the planet.
In Chile, one of the most advanced countries in Latin America on the subject, there are companies such as Copec and its Copec Voltex division, which offer integral solutions for electromobility.
Among the company's main goals are to continuously strengthen the electric charging infrastructure in the country – in public transport, in public spaces and also at home – in order to encourage the increasing use of electric vehicles.
To delve deeper into these issues, Francisco Larrondo, Manager of Copec Voltex, was one of the featured speakers at Latam Mobility's "Latam Smart Mobility & Cities Virtual Summit", a session where he referred specifically to "Charging Infrastructure Trends and Projects in Latam".
"We have expanded our charging infrastructure to offer fast charging network services covering 2000 kilometers in South America, implementing different supply systems in public places through alliances," he explained.
He detailed that Copec Voltex offers, in the residential area, an intelligent charger that involves all the energy aspect, such as photovoltaic energy, which can even serve as a backup for homes in case of power outages. "It is a value offer that positions us as a leading energy supplier."
The executive emphasized that they are leading one of the largest programs in the country with the construction of 10 electro-terminals out of 13 approved by the government.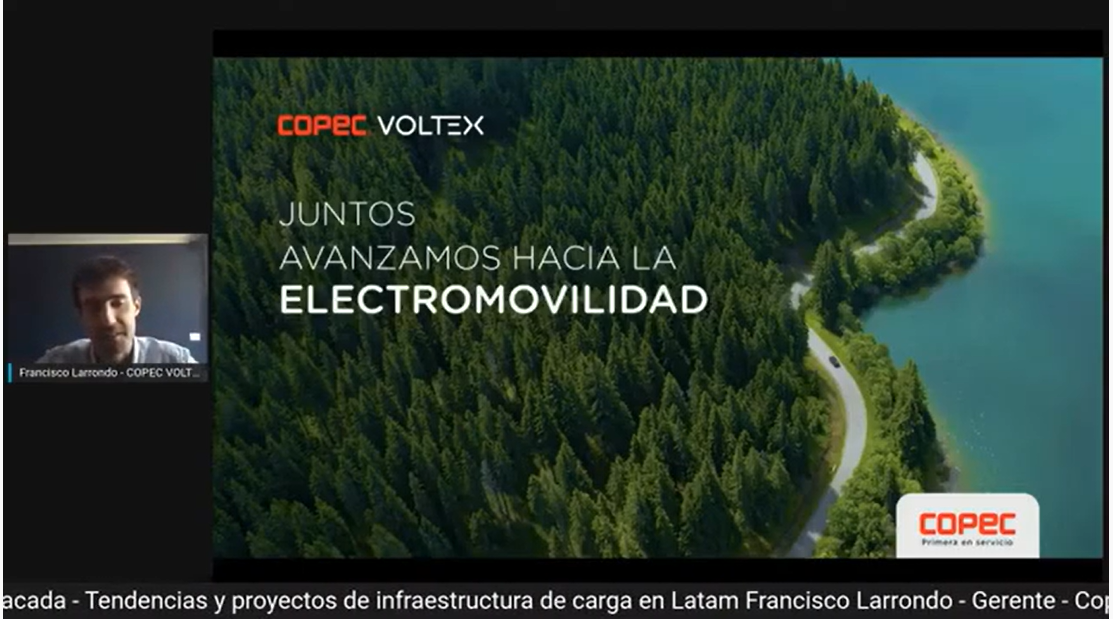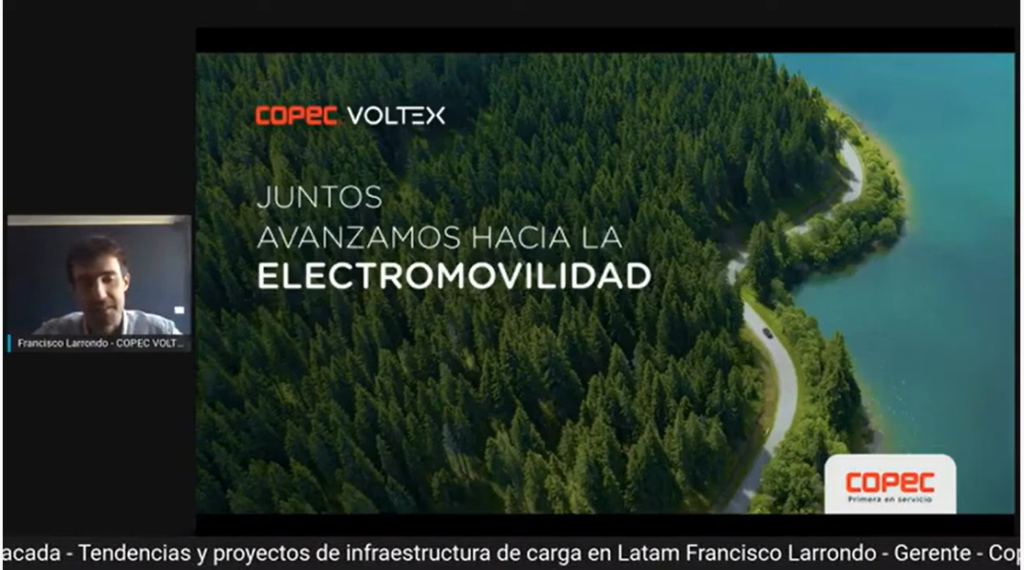 Challenges to Conquer
Larrondo detailed that Copec has projects on the horizon such as assisting the cab fleet of the Chilean Ministry of Energy, helping with the charging infrastructure in homes and public places.
In addition, they have large-scale plans that will benefit a large number of people, such as the implementation of 200 new electric chargers in Santiago and developing the largest last-mile electric fleet in South America.
"We offer a comprehensive proposal of solutions to users. We currently have 100 high-power equipment and we want to reach 350 in different locations. The charger can be seen as a spearhead, but it must be seen from a more complete vision: maintenance, electricity supply, 100% renewable energy, subscription models and financing", he pointed out.
He assures that electromobility is here to stay, which represents a great challenge for Copec in its objective of meeting the growing demand for energy for electric vehicles.