With the aim of promoting sustainable mobility of the future in the region, the company Emasa will offer three free memberships for six months to startups focused on innovation solutions in transportation to join the ecosystem of the "Emasa Mobility Hub" and have multiple benefits.
The call, which will be open until October 16, seeks collaboration between the company and entities that are making innovation efforts in the mobility space.
The initiative will offer a series of exclusive services for its members, including training (lectures/webinars), community events, Demo Days, exclusive dissemination of its new products, product benefits, among others.
How to Opt for Benefits?
Through a press release, Emasa explained that in order to apply, certain requirements must be met, such as being a science-technology based venture, with high innovative potential with solutions related to electromobility, connected cars, shared mobility and/or digital platforms, as well as having operations and personnel hired in Chile, Peru and/or Colombia.
The Emasa Ventures Investment Manager, Sebastián Díaz Muzio explained that startups will be able to access a unique community in Latin America, totally focused on the sustainable mobility of the future, aimed at relevant industry players from the public, private and academic sectors.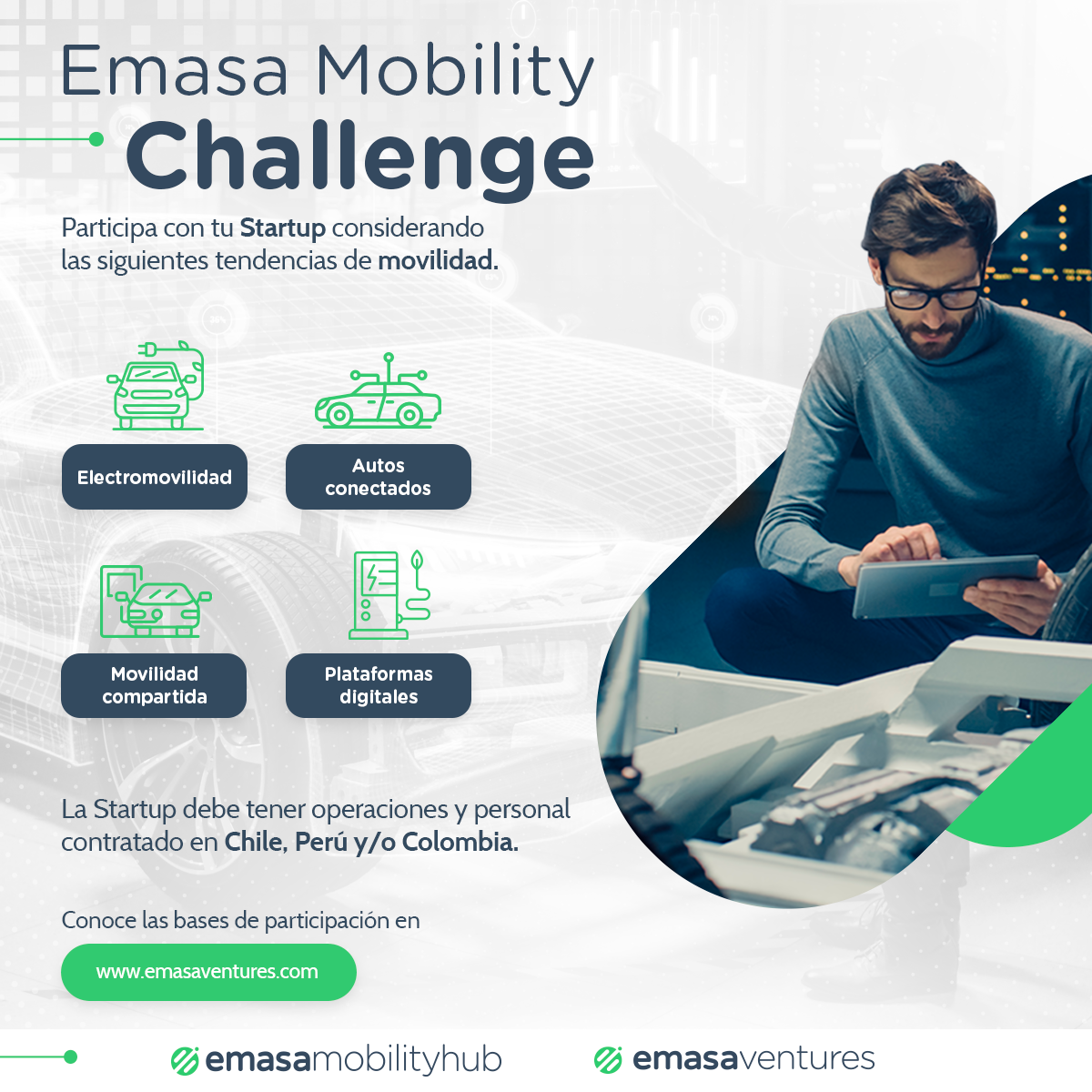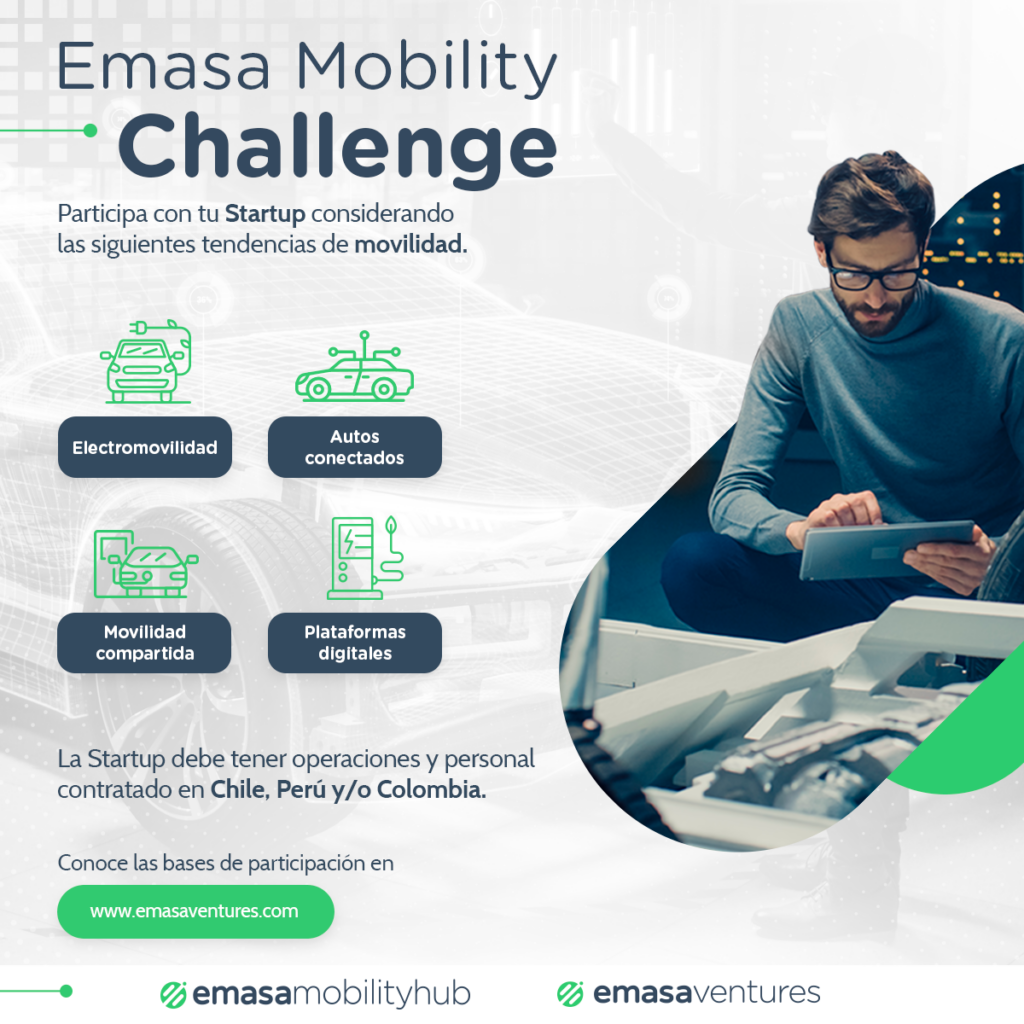 "Within the Emasa Mobility Hub, services will be offered such as charging stations for electric vehicles, specialized workshop for electrified cars, sale of auto parts, consulting and certified courses," he added.
In addition to the membership benefits that will be valid for two members for each winning startup, they will have the opportunity to present their venture and investment opportunity to the Emasa Ventures team.
"We know that startups are a leading element in the transition to sustainable mobility, given that they are at the forefront of technological advances or new business models in the industry. This is why at Emasa we seek to partner with these types of organizations, both in terms of investment and to join the collaborative ecosystem that the Emasa Mobility Hub will provide," said Díaz Muzio.