In order to strengthen the charging infrastructure in Chile, Enel X, in alliance with SUBUS, inaugurated an electroterminal in Santiago to connect the central, southern and northern areas of the capital.
"La Pintana", as the service station is called, is located at 15000 Santa Rosa Avenue. This inauguration consolidates the first stage of the implementation of the Santa Rosa Corridor, which will incorporate 107 new electric buses that will be added to the public transportation system of the Metropolitan Region.
The project is in addition to the 15 electroterminals implemented by Enel X in the territory, which will have a total of 18 chargers that will supply energy to the new electrified buses that for the first time will travel the streets of districts such as La Pintana, San Joaquín and Puente Alto, connecting them daily with the center of Santiago and districts in the northern area, such as Recoleta and Huechuraba.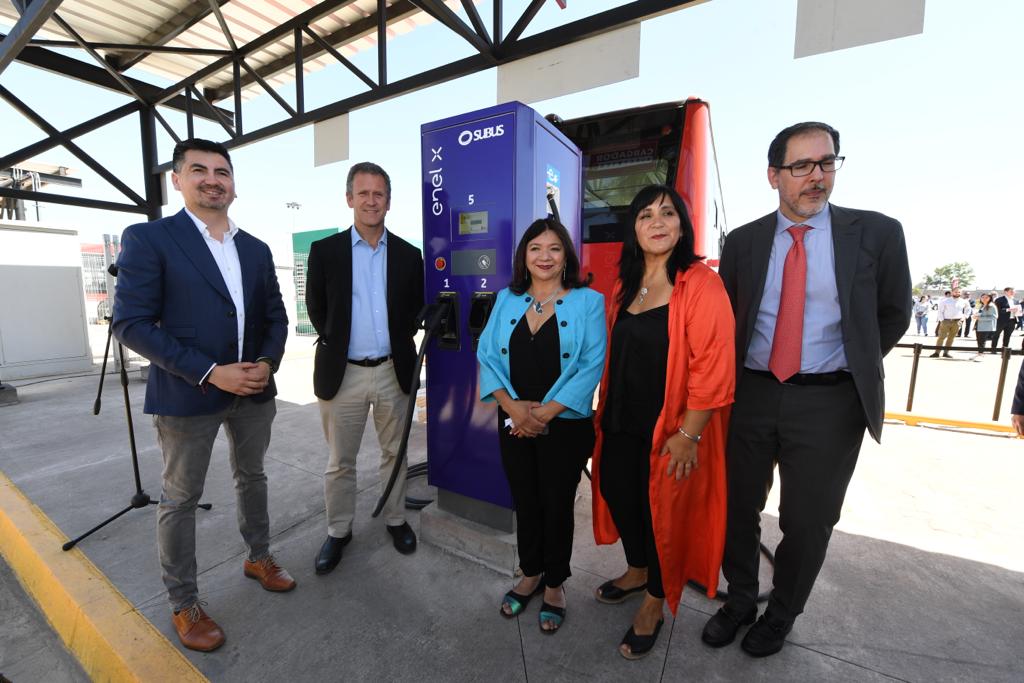 Read also: Sales of 100% Electric Vehicles Increase in Peru
Foreign Supplier
In a press release, Enel X detailed that the electric buses are supplied by the Chinese brand Foton. The units, which will circulate along the Santa Rosa corridor, and which have been progressively incorporated into the Santiago public transport system, were acquired by the electromobility division of the Italian group and delivered to SUBUS under an operating lease.
The new zero-emission buses will benefit more than 55,000 people in eleven municipalities: La Pintana, Puente Alto, San Bernardo, San Ramón, La Granja, San Miguel, Santiago, Independencia, Conchalí, Recoleta and Huechuraba. Since its arrival in Chile in 2017, this technology has been positively evaluated by users, achieving a score above 6.0.
Long-term Plan
About the new station, Karla Zapata, General Manager of Enel X Chile pointed out that it has the necessary electrical infrastructure to absorb the energy demand of the new buses, and a charging point system that allows supplying energy in a flexible way by being able to manage the power and its charging schedules.
"This public-private effort is a new sign that it is possible to accelerate the goal of electrifying 100% of Santiago's public transport by 2040," he emphasized.
In addition to not emitting polluting gases and reducing noise levels, the new machines also have the advantages of a transport with universal accessibility with ramp, suspension systems with kneeling, double and preferential seats, yellow and corrugated demarcated pillars for people with limited vision, anti-trap door system, among other features.