In the midst of its route to lead electromobility, General Motors (GM) has set interesting goals, in the first instance, in North American territory, but it is expected to expand to other latitudes such as Latin America.
Among the objectives of the US company are to facilitate access to more than 100,000 charging points in the United States and Canada through its Ultium Charge 360 ecosystem.
They also seek to create a network of 3,250 supply centers in major metropolitan areas by 2025, and to install up to 40,000 chargers in local dealer communities through the Community Charging Program, focusing on rural and underserved urban areas.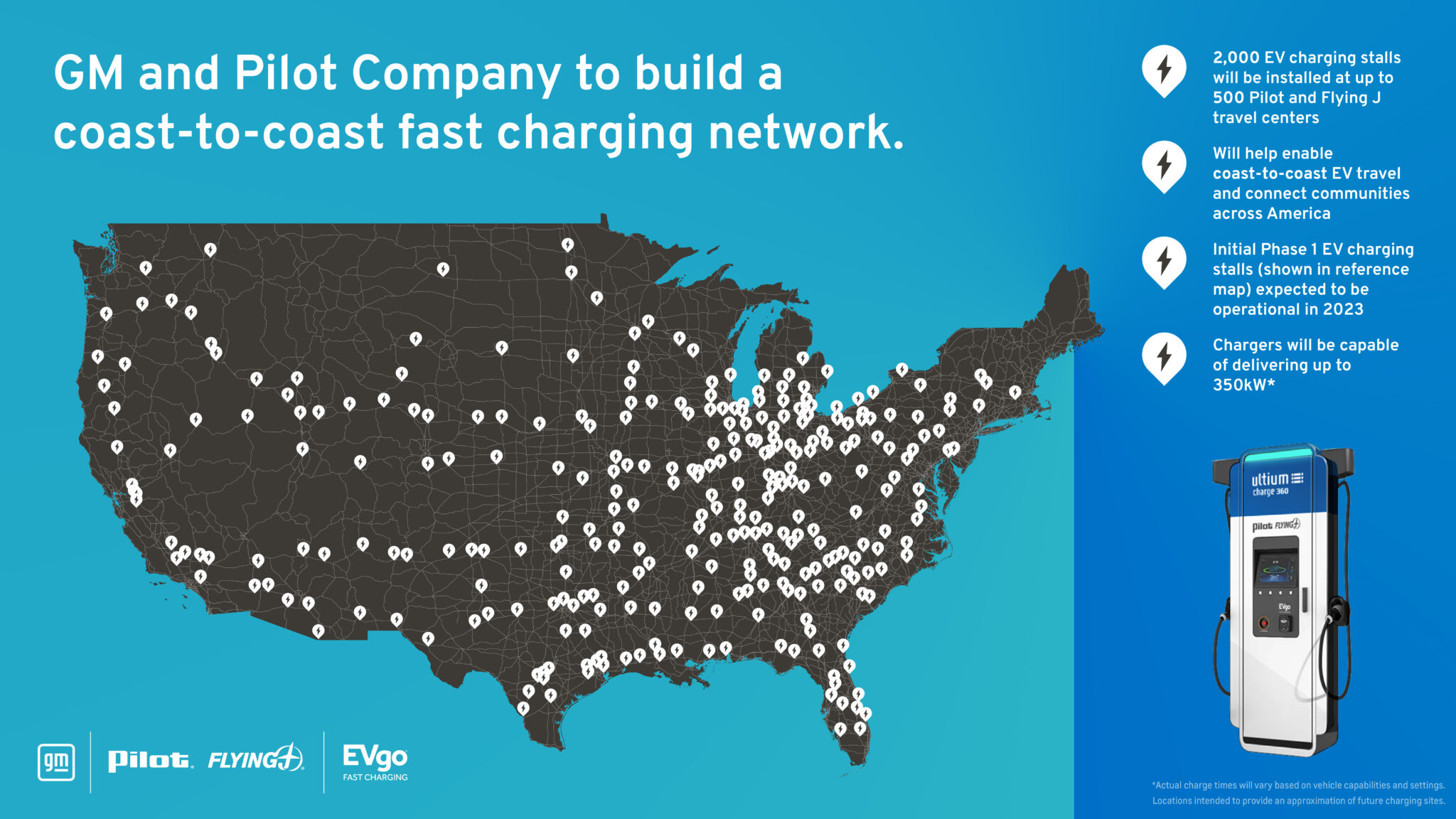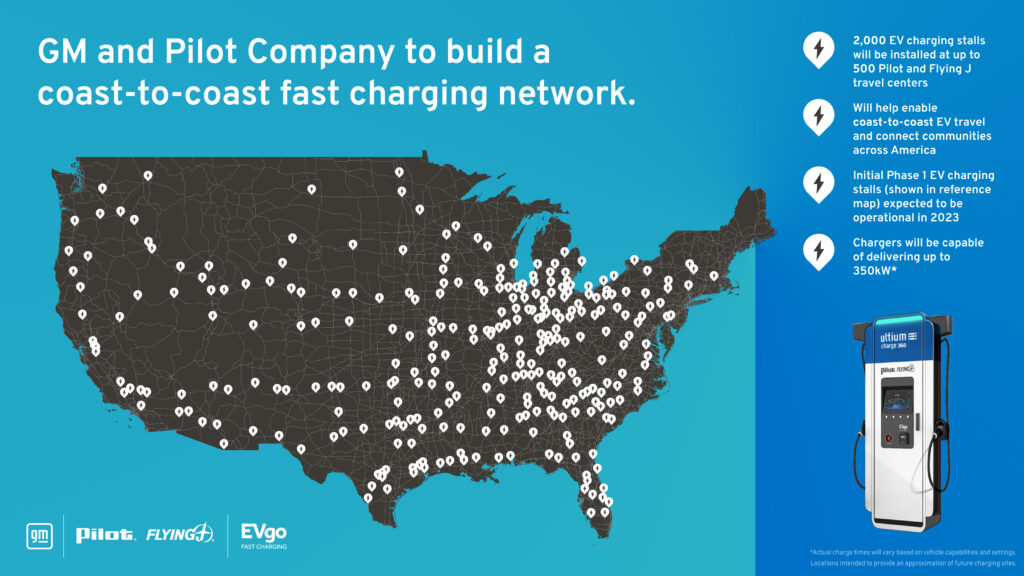 Key Partnership
To achieve the mission, General Motors announced a partnership with Pilot Company and are already working on a nationwide DC fast charging network that will be installed, operated and maintained by EVgo through its eXtend offering.
This route will consist of 2,000 charging points, branded "Pilot Flying J" and "Ultium Charge 360". It will be powered by EVgo eXtend and will be open to all EV brands at up to 500 Pilot and Flying J travel centers.
GM customers will receive special benefits such as exclusive reservations, charging discounts, a simplified charging process through Plug and Charge and integration into the vehicle brands' apps that provide real-time charger availability and route planning assistance.
Electromobility Leadership
This collaboration aims to install charging stations at 50-mile intervals throughout the United States. For GM, this development is a further step in its nearly $750 million investment in electric vehicle charging infrastructure.
General Motors President, Mary Barra, noted that this partnership demonstrates a commitment to an all-electric, zero-emission future, as well as ensuring the right charging infrastructure is in place, which is critical.
"With travel centers across North America, Pilot Company is an ideal partner to reach a broad audience of electric vehicle drivers," she added.
For his part, Pilot Company CEO, Shameek Konar, detailed that they designed this program to combine private investments with government subsidies and utility plans to help reduce range hardships and significantly close the gap in demand for long-distance electric vehicle chargers.
"Our travel centers are well equipped to accommodate electric vehicle charging with 24/7 services and proximity to major highways across the country. We look forward to collaborating with GM and the U.S. Department of Transportation to make coast-to-coast EV travel a reality through our nationwide network of travel centers," he noted.