The sustainable mobility sector figures as a major player in the scenario of the planet's decarbonization. 25% of greenhouse gases come from the transportation sector, therefore, worldwide, the transition process from fossil fuel cars to electrification is being carried out with emphasis.
Latin America plays a key role in trying to follow in the footsteps of more advanced markets such as Europe, Asia and the United States. However, several manufacturers, companies and visionaries believe in and are betting on the region.
Several of them were present at Latam Mobility: Chile 2022, held on August 30 at the W Santiago Hotel, where the panel "Technological Advances in Sustainable mobility, Perspective of the Automotive Industry" was held, with the participation of Andrés Vergara, CEO and Co-Founder of Voltera; Francisca Román, Director of the National Automotive Association of Chile and Brand Manager of Peugeot Chile; Vicente Díaz, Porsche Brand Manager of Grupo Ditec; Gustavo Colossi, Director of General Motors for Uruguay, Bolivia, Chile and Paraguay, and Maximiliano Sfeir, Manager of Maxus – Andes Motors.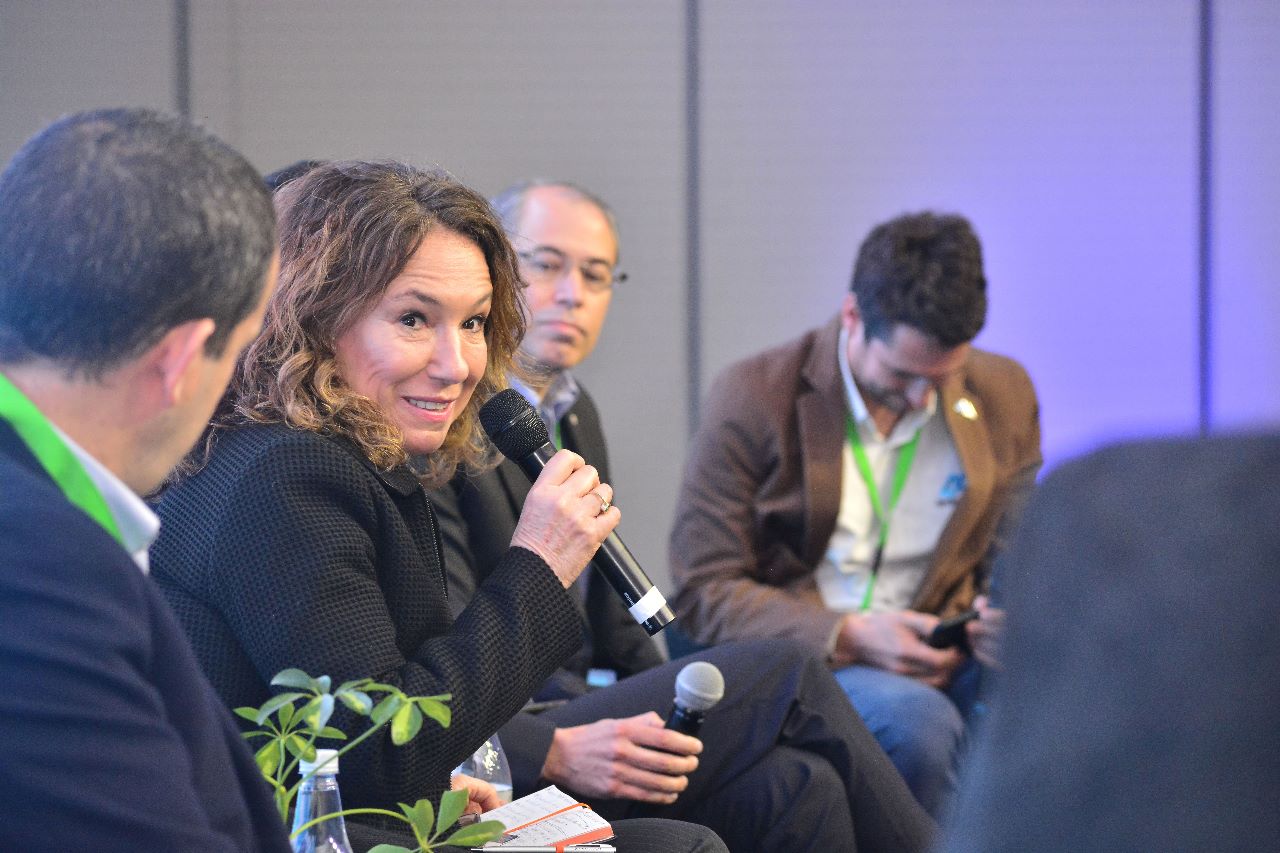 Read also: Micromobility Takes Hold in Chile for its Great Impact on Emissions Reduction
Internal and External Changes
From the perspective of Francisca Román, Peugeot, a manufacturer owned by the Stellantis Group, has established a carbon footprint reduction of 100% by 2030 compared to 2021, in addition to covering 50% of the European market and 50% of the U.S. market.
However, the brand has big plans for Chile. "Between now and 2025, within the brand's Power of Choice strategy we will have an electric technology vehicle available for this market, both passenger and commercial."
Additionally, he highlighted that the company wants to decrease the cost of electrified cars by 40%, through new platforms, both production and technology to address this challenge with an investment of 30 billion euros within the Stellantis Group.
Motorsports' Role in Electrification
On the other hand, Porsche, a globally recognized brand that has tradition as one of its characteristics, has been dedicated to innovate on the road to sustainability, and part of this, has been the company's participation in the Endurance Championship in Las Vegas, a test laboratory that has served for the development of various technologies, and this has been made known by Vicente Díaz, Brand Manager of the Ditec Group.
"We are excited that Porsche is returning to the category with the development of the 963. We have been participating in Formula E for three years now, where technology and development are at the forefront."
Also, the representative highlighted a special work in which the company is dedicating its ingenuity: Mission R, a 100% electric sports customer vehicle developed by the motorsports division.
Triple Zero
For its part, General Motors, through Gustavo Colossi, Director of General Motors for Uruguay, Bolivia, Chile and Paraguay, detailed the Triple Zero plan: Zero crashes, zero emissions and zero congestion. "It is a comprehensive vision where we are not only talking about electromobility."
In addition, the company involves autonomy towards the transition in a period of no more than 15 years. "General Motors is one of the companies that committed to no longer manufacture internal combustion cars after 2035. That is a challenge for all our markets and engineering teams."
However, the representative indicated that electrification is not enough without a revolution, from where autonomy arises with the Cruise program along with the whole electric section. "One thing leads to another."
Additionally, Colossi pointed out that "We have decided that Chile is and will be the market where we will offer more vehicles with advanced customer support capabilities". This aspect stands out through the automatic braking system, driving control, automatic parking, and will be available in class B and C vehicles through the Chevrolet brand, where the breakthrough lies in the introduction, starting in two years, of technology that will gradually automate driving.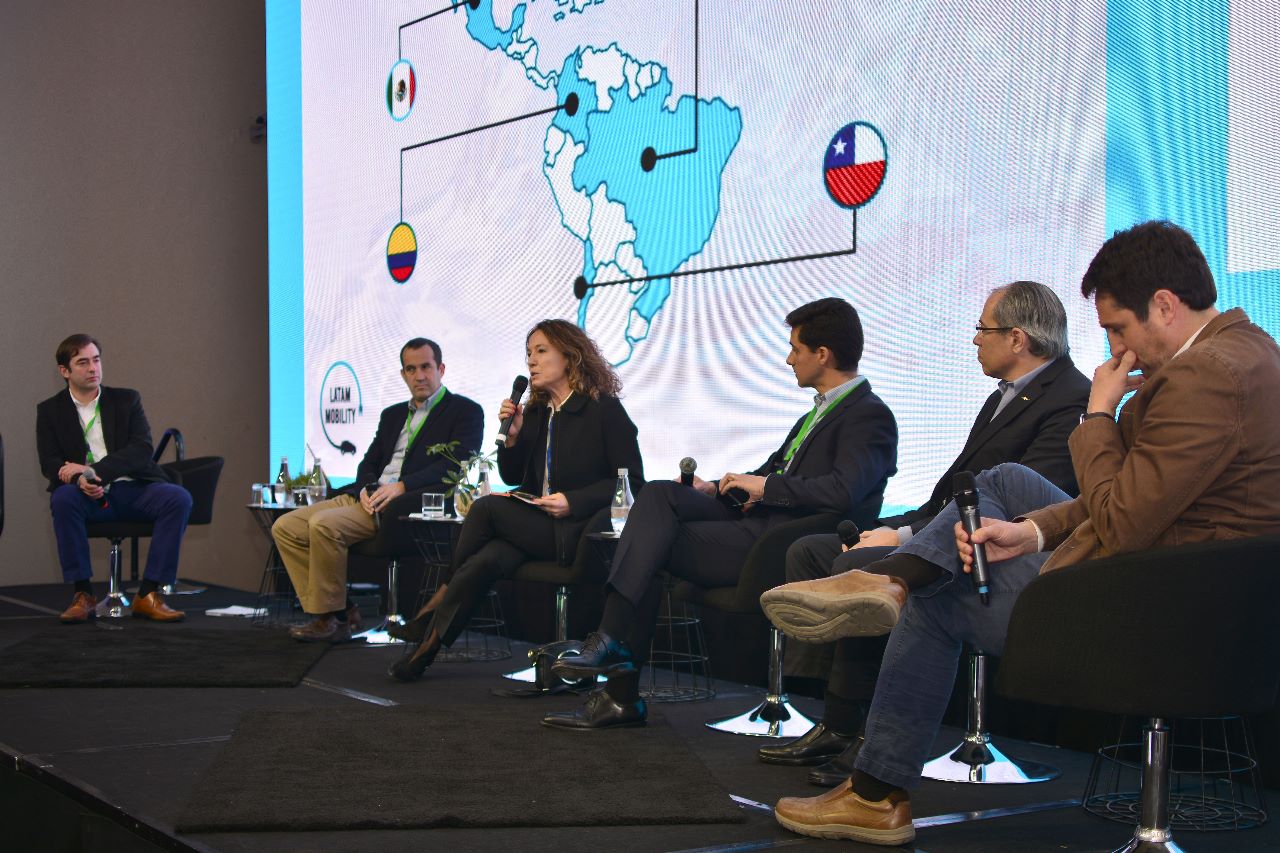 Transportation's Impact on Emissions
The company highlights its commitment through the use of electrified vehicles. Maximiliano Sfeir, manager of Maxus, highlights the more than 23 million kilometers traveled in this type of cars, from public transport, vans, among others.
"We believe in sustainability because today 25% of the greenhouse gas effects are produced by transportation, so with more electric vehicles we will be able to reduce that carbon footprint," said Sfeir.
In addition to this commitment to the environment, Sfeir emphasized the delivery of a complete service that accompanies clients in this complicated process of adoption or transition to electromobility.
"We are in permanent contact with them, we want to sell solutions. We have made several pilots that we wish to bring to reality, and we work firmly to have the largest number of products in all segments and accompany them on this path."
Vehicle Electrification in Chile
The company was founded under the practical concept of problem solving. "Solving a drawback is the answer to move forward and be successful. In Chile there were 30 electric cars for every million inhabitants, where the cheapest one cost 40 or 50% more than the equivalent of an internal combustion car," said Andrés Vergara, CEO and Co-Founder of Voltera.
Their working method brought them closer to customers to solve a vital question: What cars do they need to be able to change the way they operate? "First we went to Europe to look for vehicles, then China and brought back the ones they had the best for each of our clients."
However, the road was not easy, and so he remarked. "It took us two years to convince the authorities and customers that the regulations in Chile should be changed in order to democratize access, because it was forbidden to sell standard GV electric cars, when more than half of the cars in the world were like this.
Fortunately, in December last year the regulations were changed and the company managed to introduce its first car. "Today (as of June) we had about 25% of the market in Chile, a startup of 10, 15, 20 or 30 people."
Each representative shared their vision on the electrification of transportation in Chile covering sales of vehicles or public transportation, but what is certain is that the country is on track to be one of the leaders in the transition to sustainable mobility along with Colombia.