Initiatives such as the National Sustainable Mobility Plan and alliances with multinationals in the automotive industry have led Argentina to achieve important advances in electromobility, with the aim of adding environmentally friendly innovations that provide quality of life to citizens through efficient transportation.
Against this backdrop, another important step has been taken in the South American country with the presentation of the first electric bus manufactured by a local company.
O Lee chassis developed by the company "Agrale" in association with "Equipmake", which has been in charge of the powertrain together with the 100% Argentine bodywork provided by "TodoBus".
The Professional Foundation for Transport (FPT) was the venue for the presentation of the brand new vehicle that represents a milestone within the nation.
Read also: Geotab Reported Significant Emission Reduction Figures in Operations
Manufacturing Details
A report published by "Inside Evs" details that Equipmake was in charge of carrying out the track tests with an Agrale MT17.0 bus, assembled by TodoBus in Argentina. It has an Equipmake HTM-3500 engine with 400 Kw of power and 1200 v rotating at 3500 rpm maximum and 3500 Nm of torque from 0 to 4500 rpm.
Its batteries are 4 Lithium-Ion batteries with a total of 316 Kw/h, while the charger is a CCS with a 7-hour 800v connector of 40kW.
On the other hand, the bodywork facilities are similar to the diesel, highlighting its low center of gravity. In production, entirely local, it should only have provision for human protection in critical components by high voltage. Otherwise, it is a normal chassis and exterior material manufacturing process.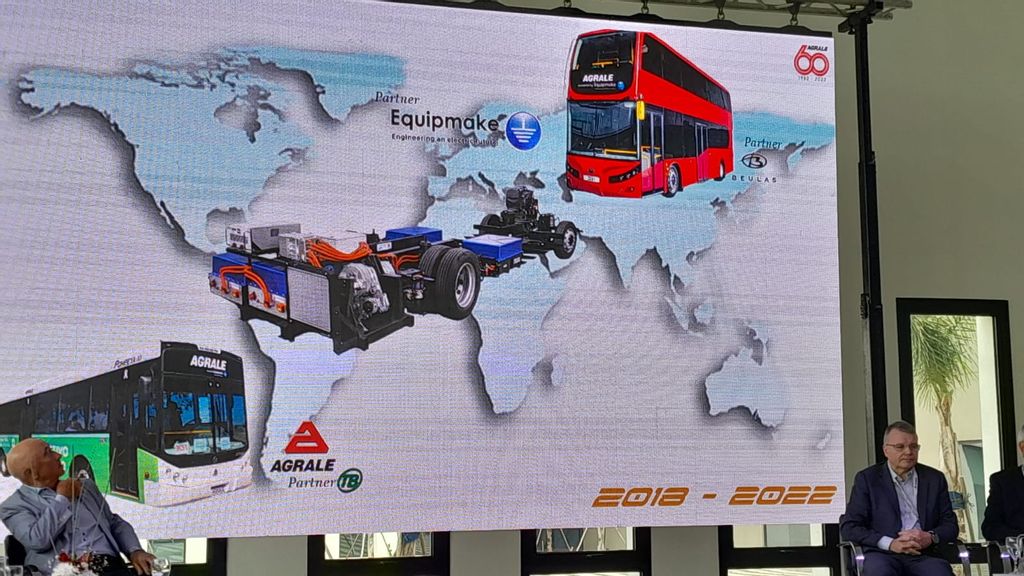 Global Reach
The vehicle developed in Argentina has a profile that will try to cover the local-regional market and also the European market, where a double-decker bus chassis version has been developed.
The first buses with MT chassis will soon be in service in London.
It should be noted that Agrale's model is not the first environmentally friendly bus, as they also have a Natural Gas bus available.