Latin America is a region with significant oil reserves, but due to the polluting emissions generated by its use, the transition to more environmentally friendly solutions has gradually begun, such as the use of hybrid or electric engines to promote new means of transportation.
Although sales of these vehicles in the region are far from the figures of large markets such as China, Europe and the United States, they have grown steadily and rapidly in recent years, showing an evolution in the way of thinking and understanding the needs of both users and governments in Latin America for a cleaner future.
According to the most recent report of the National Automotive Association of Chile (ANAC), May 2022 was "the best month in history in sales of light and medium zero and low emission vehicles, with 759 units sold compared to the same month of the previous year". This figure represents an increase of 344% year over year.
ANAC points out that during the first five months of 2022, 2,538 units have been sold, representing an increase of 241%, compared to the same period last year.
EVs: Record-Breaking
According to the figures presented by the Chilean association, conventional hybrids (HEVs) were the type of vehicles that recorded the highest sales with 291 units.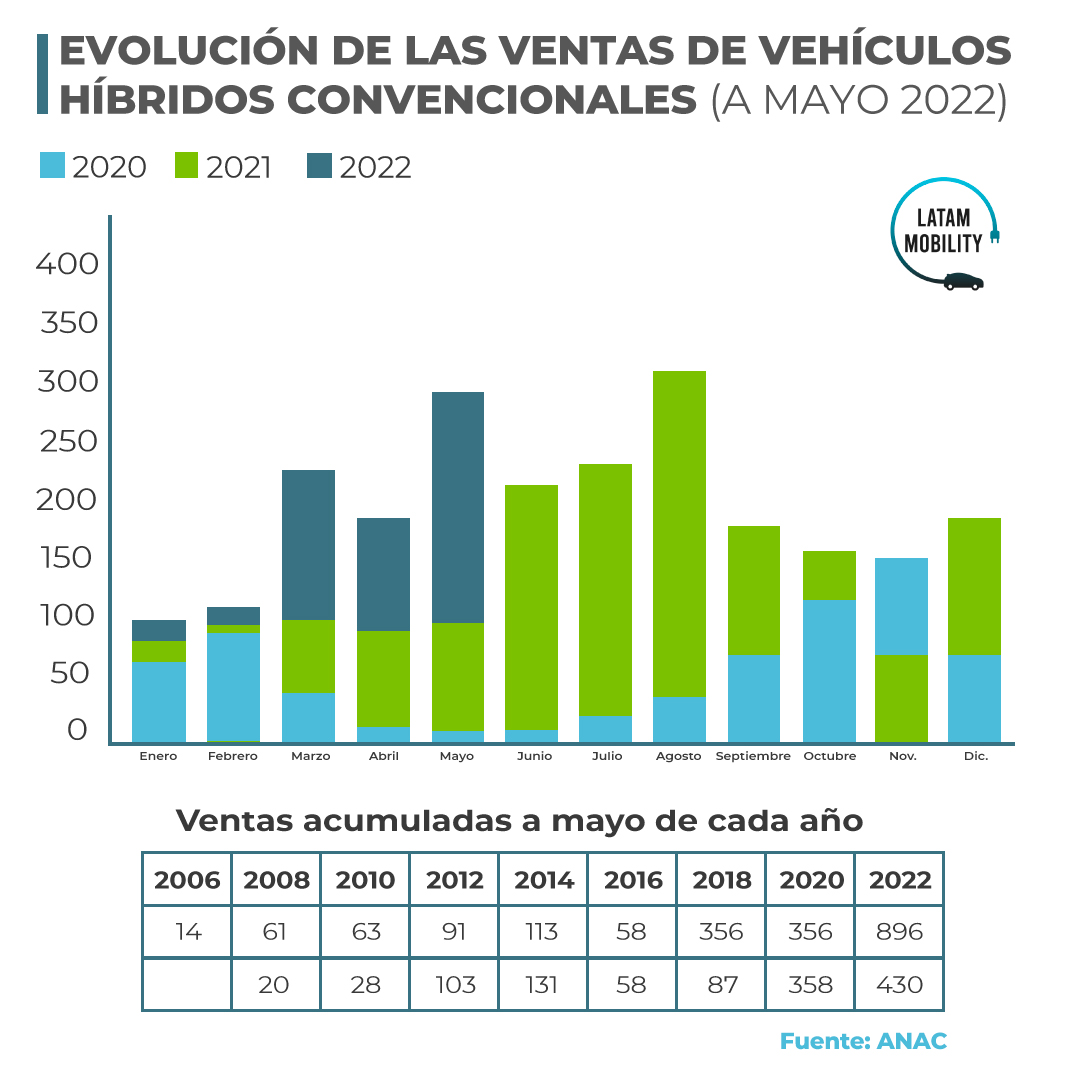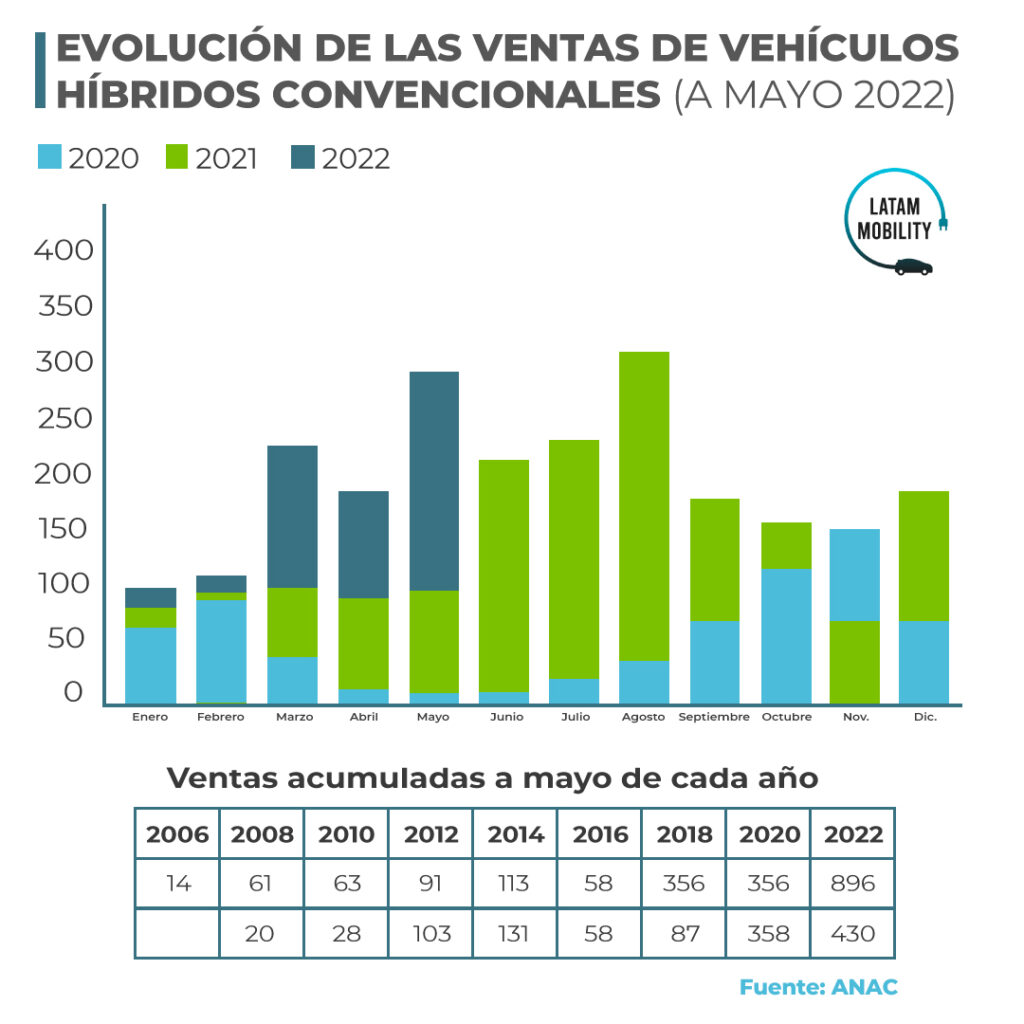 HEVs were followed by micro hybrids (MHEVs) with 274, 100% electric vehicles (EVs), with 155 units in the month, which is the absolute record for this segment, and plug-in hybrids (PHEVs), with 39.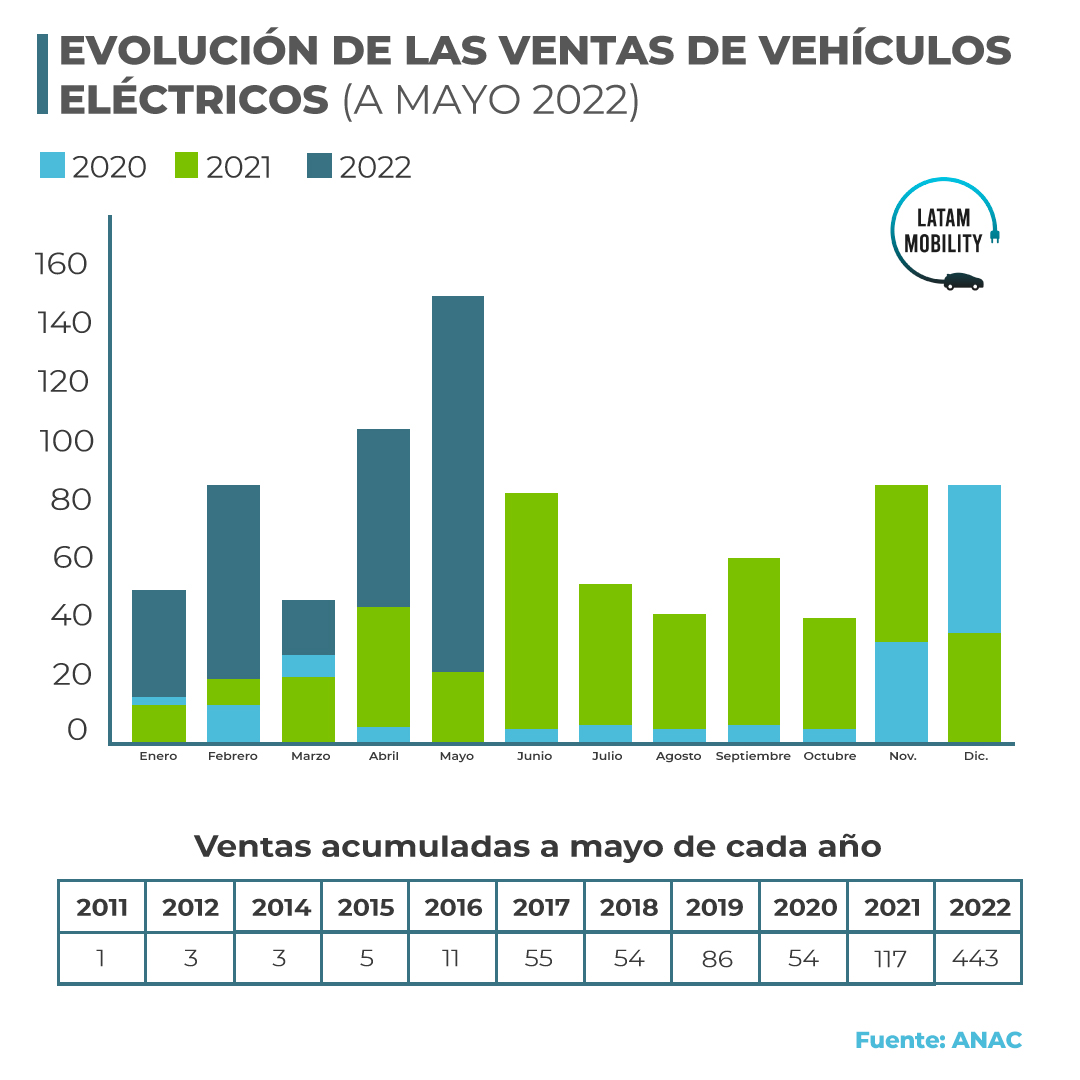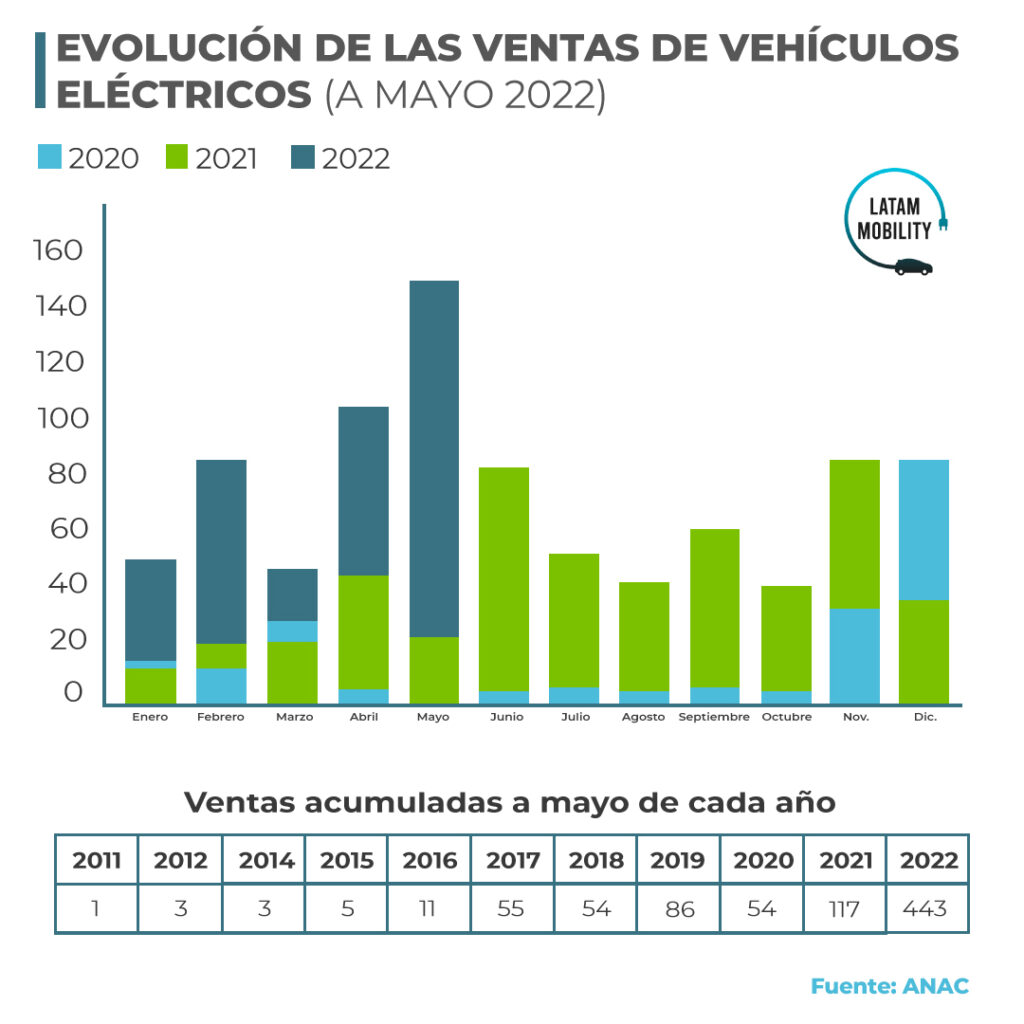 In relation to segments, SUVs (or Sports Utility Vehicle) remain as the consumers' favorites with 537 units sold in May 2022, which implies an increase of 459%, compared to the same month of the previous year.
In addition, the numbers indicate that SUVs are followed by pickup trucks (85), passenger vehicles (108) and finally commercial vehicles (29) in Chile.
According to the organization's figures, the RED electric bus market accumulates 49 new units sold up to May, while the truck market adds 4 units in the first five months of the year.
According to ANAC, these results are based, to a large extent, on the growing increase in the supply of zero and low emission vehicles, as a result of the effort of the brands to bring this type of automobiles to Chile to contribute to the promotion of sustainable mobility.
However, the organization states that "with everything, and given the progress that electromobility has experienced, it is necessary to invest in greater charging infrastructure and generate incentives for end users, bringing these technologies closer to the regular motorist, thus allowing the massification of the fleet with electrified vehicles".
You may also be interested in: Enel X Way and Espacio Urbano install the first fast charger for electric vehicles
Written by Antonio Vilela