When talking about sustainability, the first thing that may come to people's minds is mobility and transportation. Indeed, this is one of the most important sectors in the fight against climate change through the decarbonization of vehicles.
Under this premise, Latam Mobility organized the meeting "Latam Mobility: Mexico 2022" held at the World Trade Center in Mexico City from October 11 to 12, to analyze, discuss and share opinions in the panel "Technological advances in sustainable mobility and the perspective of the automotive industry.
The panel was formed by Alfredo Figueroa, Engineering Manager at Renault Mexico, Alberto Romero, R&D and Engineering Mexico Head at Vitesco Technologies, Claudia Rodriguez, Director of Strategic Projects, Electrification and Customer Experience at Nissan Mexico, Hermilo Najera, PR Manager at Porsche Mexico, Mario Castañeda, Procurement Director at LeasePlan, Ludovico Finotto, Co-Founder and Head of RnD at XC Power and Iván De los Santos, Customer Experience Manager at BMW Mexico, under the moderation of Salvador Portillo, president of Caname.
Read also: Porsche Highlights Advances in Charging Infrastructure and Urges to Generate Incentives to Massify Electromobility during "Latam Mobility: Mexico 2022"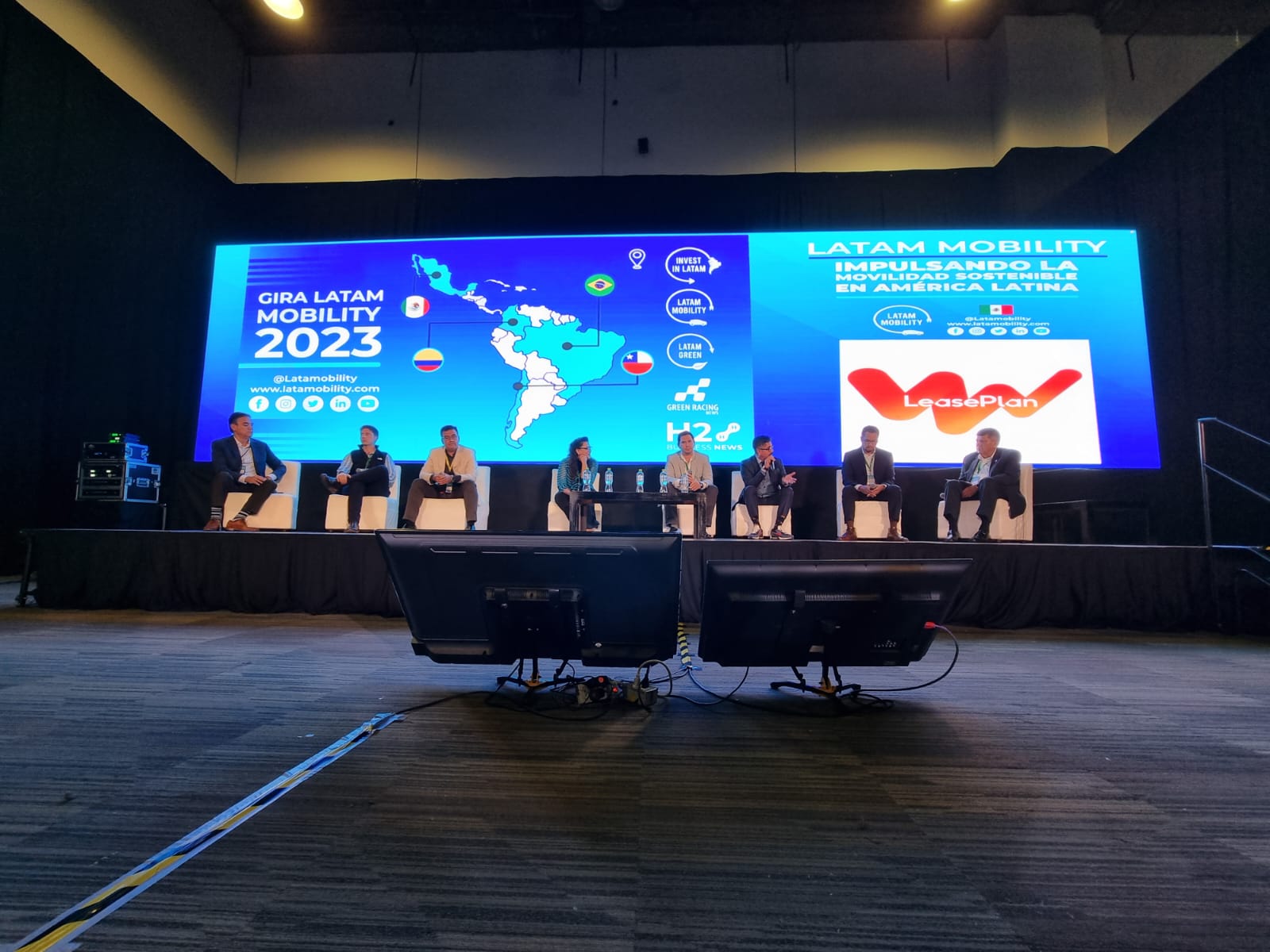 Sustainable Projection
Claudia Rodríguez, representative of Nissan, highlighted the company's "Ambition 2030" program, which consists of the company's vision to enhance sustainability through the electrification of its cars, contemplating an investment of 2 trillion yen over the next five years (from its launch in 2021)
In addition, the company agreed to launch 23 new electrified cars to the market to increase Nissan's number of electrified cars by 50% by 2030.
Rodriguez explained that the Japanese multinational is developing driver assistance technologies to improve safety standards. Also, he highlights the connectivity between car and user to improve the way people drive.
"Nissan was the first automaker to launch a mass-produced all-electric vehicle in Mexico," said Rodriguez, referring to the Nissan Leaf. She also noted that it is about to launch E-Power technology, a new electric motor system that does not need to be connected to a charging station to replenish energy.
Specifically, Nissan E-Power technology drives the car's wheels by means of an electric motor, while a generator is exclusively in charge of recharging the vehicle's battery while it is being driven, preventing the user from stopping to recharge energy.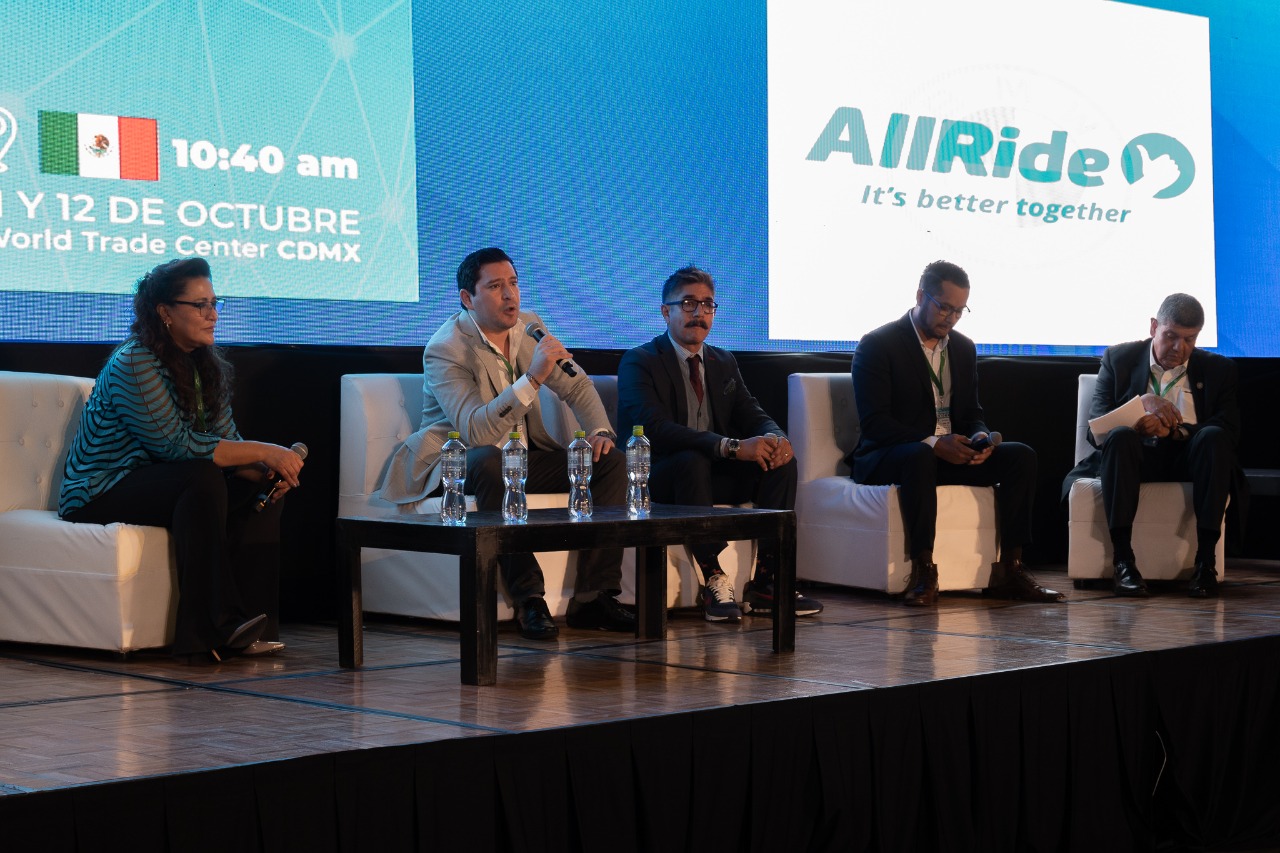 More Sustainable Perspectives
For his part, Alfredo Figueroa, Renault's representative, highlighted zero-emission vehicles as an indispensable element to achieve the ecological transition that the planet requires, by generating energy through environmentally friendly sources to quickly reach the carbon balance.
"From Renault's point of view, the first challenge we see is that there must be greater collaboration between the public sector and the private sector to generate better conditions for the promotion and development of the market for environmentally friendly vehicles," said Figueroa.
In addition, Figueroa emphasizes teamwork in order to achieve an effective path towards sustainability, with comprehensive approaches to design a complete system for the electric mobility service, where charging structures must be addressed with special emphasis.
Importance of Charging Infrastructure
Ludovico Finotto, Co-founder of XC Power, a manufacturer of electric chargers, noted that his company aims towards sustainability in mobility and transportation by providing charging infrastructure solutions that address the limiting barriers in the adoption of electrification for many.
"XC Power facilitates charging points for electric cars, one of the most important points to develop so that the transition from fossil fuel to electric vehicles is seamless for consumers," Finotto said.
"We have 4 commitments to offer a complete charging infrastructure service: speed, reliability, availability for all users and scalability. Moreover, we believe that in order to meet this challenge, mobility needs a lot of charging infrastructure covering small, medium and large vehicles."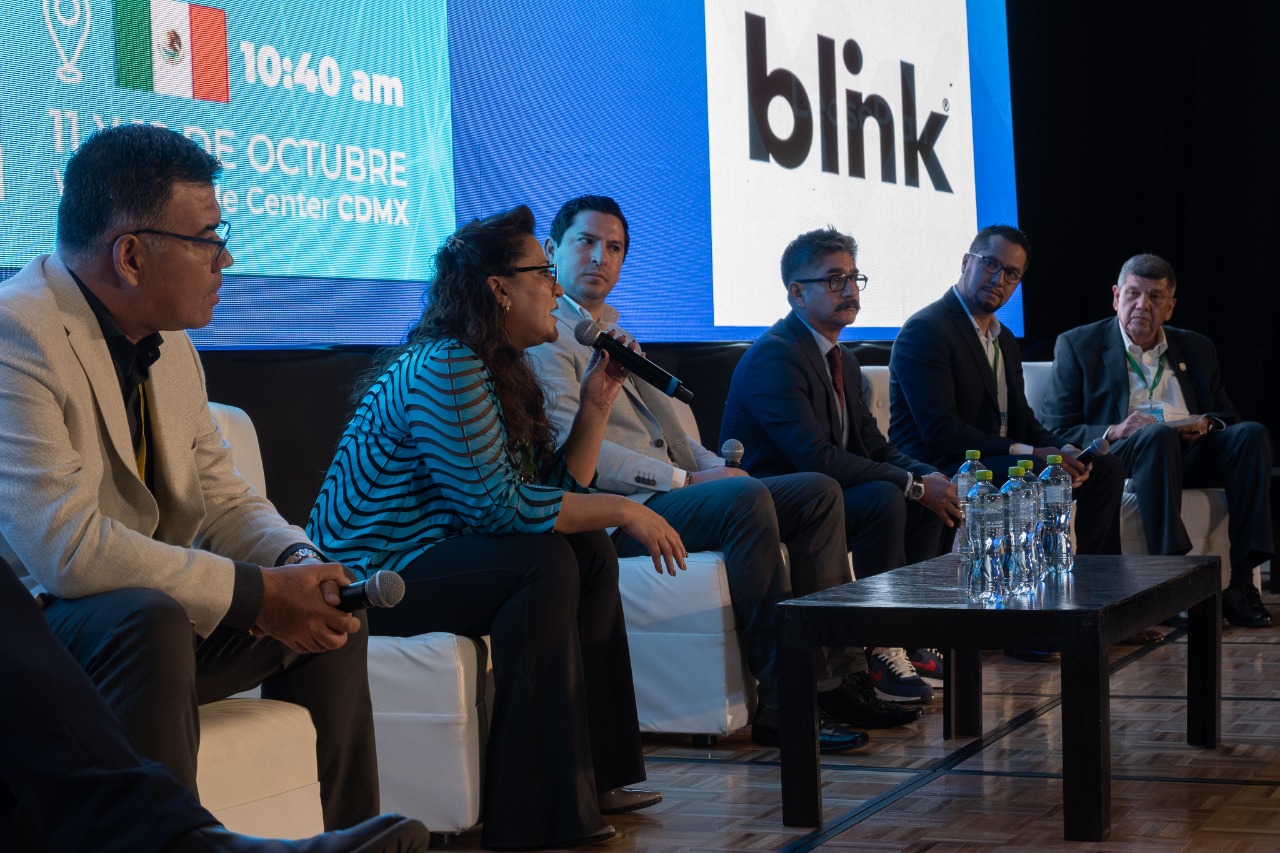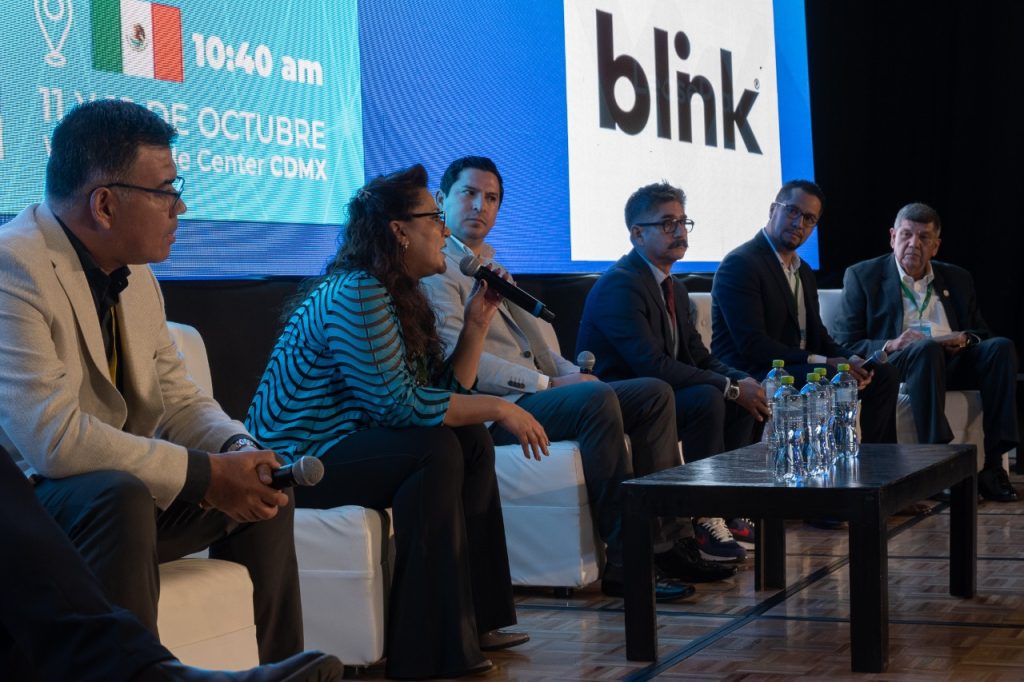 Taking on Challenges
Vitesco Technologies is a supplier to the automotive industry with a presence in more than 50 countries, 8.3 billion euros in sales and 37,000 employees worldwide, with a vision towards more sustainable methods of operation.
Alberto Romero, company representative, emphasized the company's mission to drive clean mobility. "To achieve this, we cover all aspects of the life cycle of our products, such as customer selection, waste management, emissions, among others."
However, the road to zero emissions poses challenges on the way, of which Romero highlights the reconversion of resources to be able to design new and environmentally friendly products.
In addition, Romero emphasized the need to strengthen vehicle parts suppliers, preparing the sector, since the change will be progressive towards new, cleaner and less polluting models.
Initiatives
Mario Castañeda, representative of LeasePlan, a Dutch company dedicated to leasing and fleet management with 1.8 million active vehicles around the world, has as one of its goals to migrate towards the sustainability of its entire fleet by 2030.
The company is part of a sustainable initiative called EV 100, of which it is a founding partner, where companies come together with the goal of incorporating and publicly executing a global commitment to promote sustainable and environmentally friendly alternatives by investing in and finding solutions.
It is quite an ambitious goal that depends on market conditions, but there is the initiative, we are part of the project. In addition, this type of meeting, like the one organized by Latam Mobility, will help us identify how to achieve it in the best way."
Dream Factory
Hermilo Najera, representative of Porsche Latin America, identifies the company as a "dream factory", where consumers have the possibility of modifying their cars according to their characteristics, tastes or requirements.
Precisely, Porsche has decided to transfer that vision, with the same commitment to satisfy its customers, but in an environmentally friendly and CO2-free way. "Everything starts at home (Germany), the factory has been adapting to be and to have a zero-emission value chain."
In addition, one of the advantages that Porsche has in terms of green mobility is the company's participation in the FIA Formula E, where they test all the sustainable technology that drives competition vehicles, serving as a really demanding test laboratory, to later transfer that knowledge towards street production cars. Put quotation marks and mention the representative.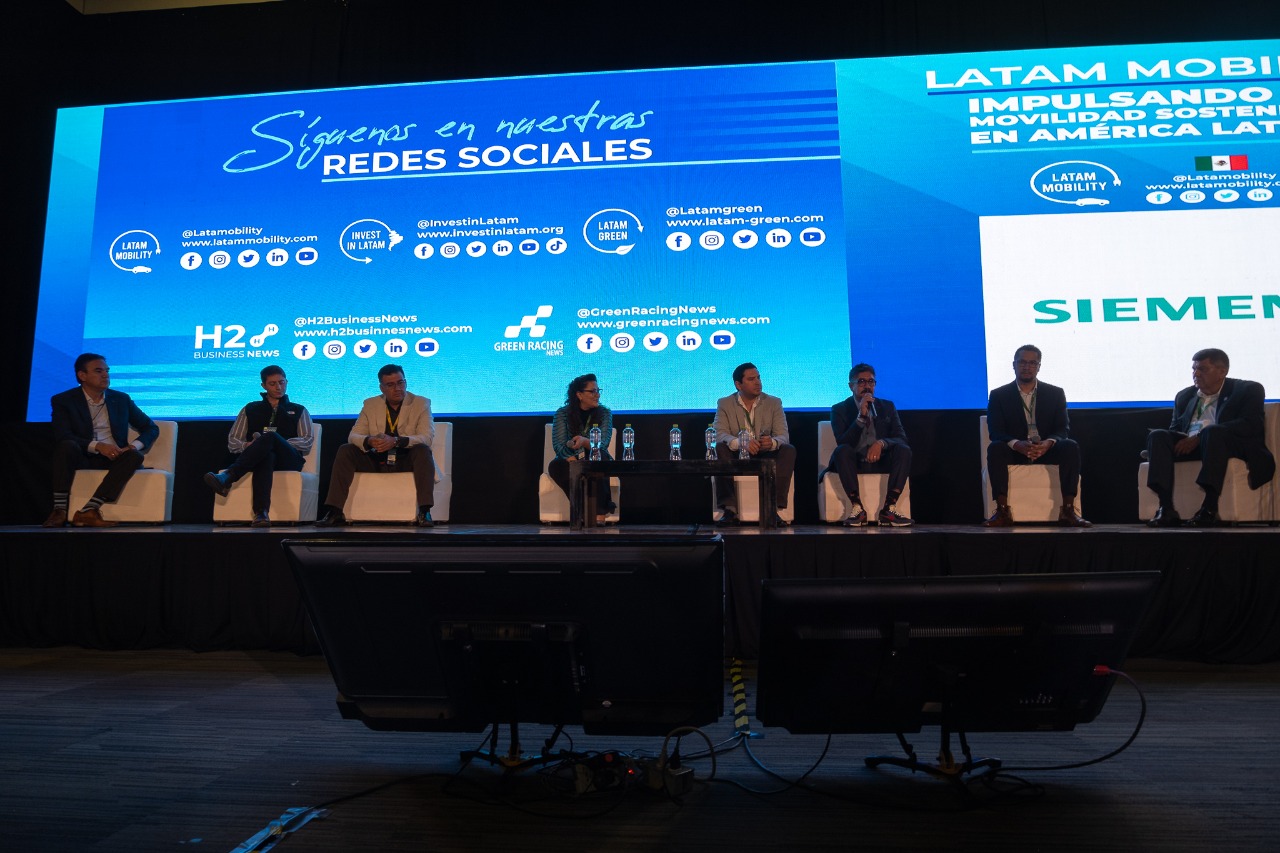 No to F1, Yes to Sustainability
Iván De los Santos, from BMW Mexico, highlights the German brand's project called "The Next 100 Years", which contemplates an aggressive plan to reduce carbon dioxide emissions by up to 80% in the manufacture of its vehicles by 2033.
"We as BMW do not offer sustainability, we want to be sustainable. This has been achieved through the reduction of emissions by 20% over the last few years, through the manufacture of electrified cars."
Finally, he stressed that the company has rejected major projects such as joining Formula 1 to embrace sustainability as an operating priority. "We stopped participating to be the first premium brand to arrive at sustainability in 2030 with 100% electric, plug-in or hybrid vehicles."
Enjoy the full Latam Mobility Summit Mexico 2022 meeting here: