Electric vehicle technology continues to boom worldwide with more and more electric cars circulating in the vehicle fleet of major cities and countries. Environmental awareness and new business models have driven the increase of these innovations.
In a report prepared by the Carwow portal, citing data provided by the International Energy Agency and the European Alternative Fuels Observatory, the 10 countries with the most electrified cars circulating on the streets are presented.
It should be noted that the list must take into account a fundamental aspect, which is the population density of the countries that lead this statistic.
Read also: General Motors, Porsche, Peugeot, Voltera and Maxus Share Sustainable Mobility Vision, Progress and Industry Perspective at "Latam Mobility: Chile 2022"
Ranking
China, as the father of electric mobility, leads this ranking with more than 7 million vehicles in circulation and an increase of more than 3 million in the last year.
The United States is behind the Asians, although far behind the stratospheric figures. The nation of stars and stripes has just over 2 million electrified cars, but with a lower growth of just 286,000 new units.
Germany comes in third place and ranks as the top European country with some 1.3 million electric vehicles. It is followed by the United Kingdom with an increase of 312,000 units to 745,000, and fifth place goes to France with a total of 724,000.
The final five places are occupied by Norway, the Netherlands, Sweden, Canada and Italy. The Italians have had a remarkable increase of 99,000 to add to the more than 235,000 across the board.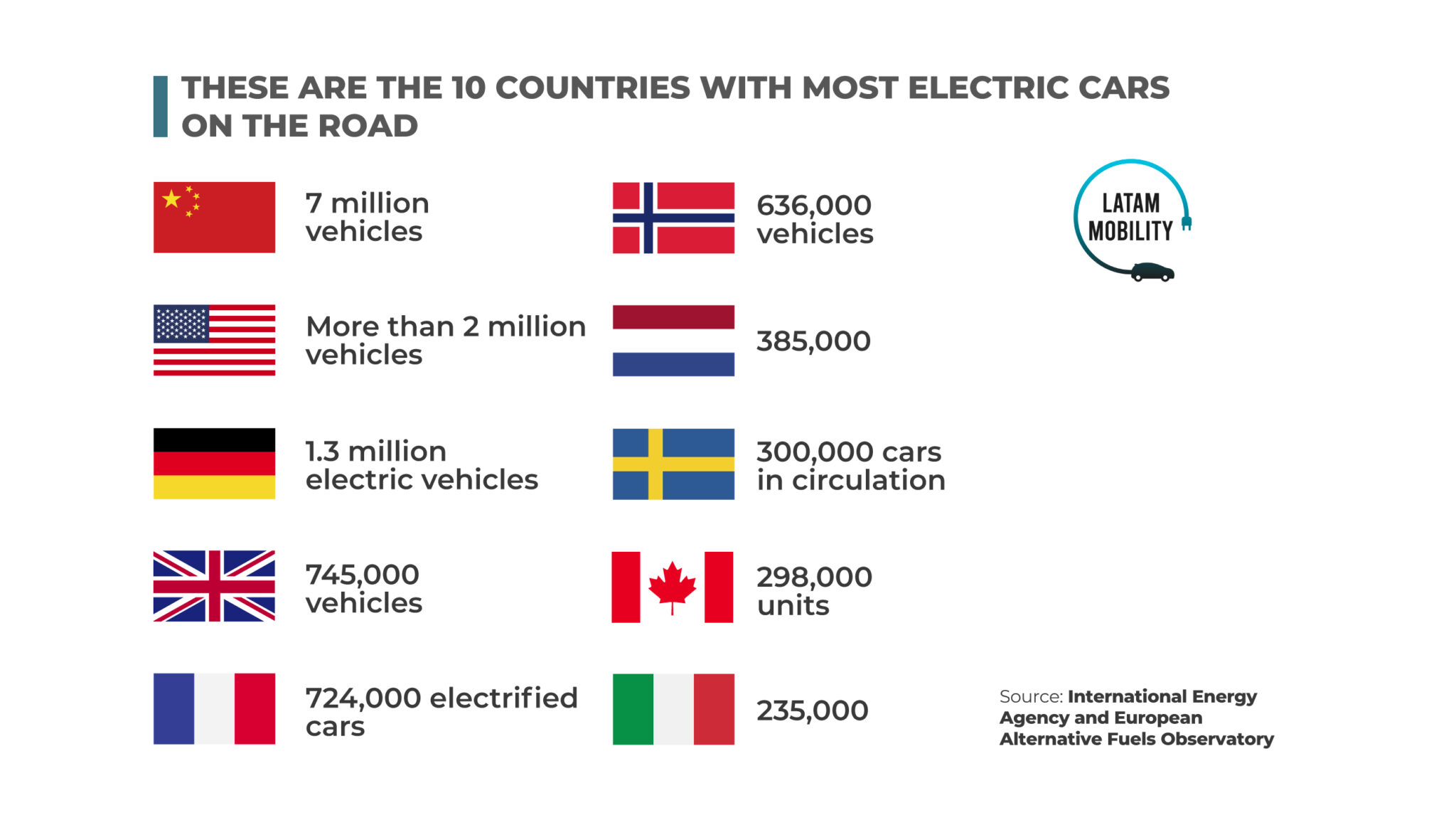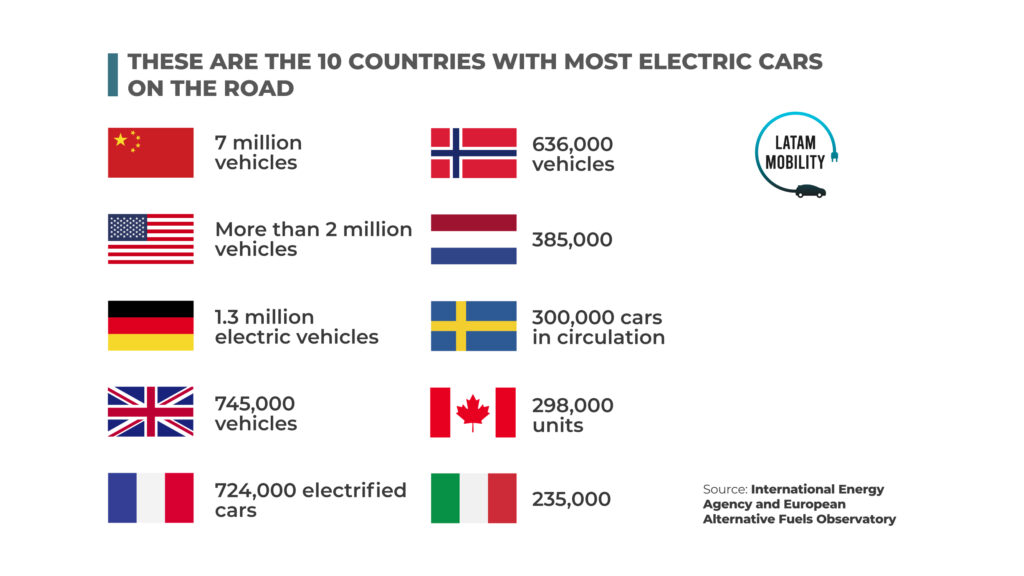 Challenges
In addition to the high population density, these countries figure as pioneers in electromobility due to the large investments made in charging infrastructure and new technologies.
The lack of a good energy supply network and the high price of electric vehicles and plug-in hybrids are two of the difficulties that this innovation still has to overcome in order to represent a mass mobility alternative.