Electric mobility continues to gain ground in Europe, although it is still a long way from the figures that China manages as a pioneer in these technologies. It is estimated that more than 2 million battery electric vehicles (BEVs) and plug-in hybrid electric vehicles (PHEVs) were registered in the old continent in the last two years, representing a 100% increase compared to 2019.
The charging infrastructure for these cars continues to make significant progress, taking into account that autonomy continues to represent one of the major challenges in the decarbonization of the vehicle fleet.
Leading technology companies in energy distribution are leading, together with the public sector, the transition that the planet needs to improve air quality. In this sense, the Enel Group, through its electromobility division, Enel X Way, signed a partnership with E-GAP, a fast, mobile, urban and on-demand charging company for electric vehicles in Europe.
mechanism
The main focus of the partnership is to bring its mobile charging service to some of Italy's main tourist destinations, such as Argentario and Santa Margherita Ligure, two of the most visited regions in the summer.
Interested users will be able to request the E-GAP service through Enel X Way's JuicePass application, so that one of the company's vans will come to the established point to proceed to charge the vehicle even in the absence of the owner.
The E-GAP service will thus complement the charging infrastructure of Enel X Way, a company that has installed more than 16,000 charging points in Italy. In addition to the stations owned by Enel X Way, a further 13,000 centers are available thanks to interoperability agreements.
E-GAP Expands
E-GAP's charging infrastructure boasts cutting-edge technology in terms of power and speed. The company's vans have a capacity of up to 130 kW/h. In addition, thanks to its off-grid technology, which is independent and has zero impact on the urban electricity grid, it offers a complementary service to fixed charging points, creating an easily scalable infrastructure.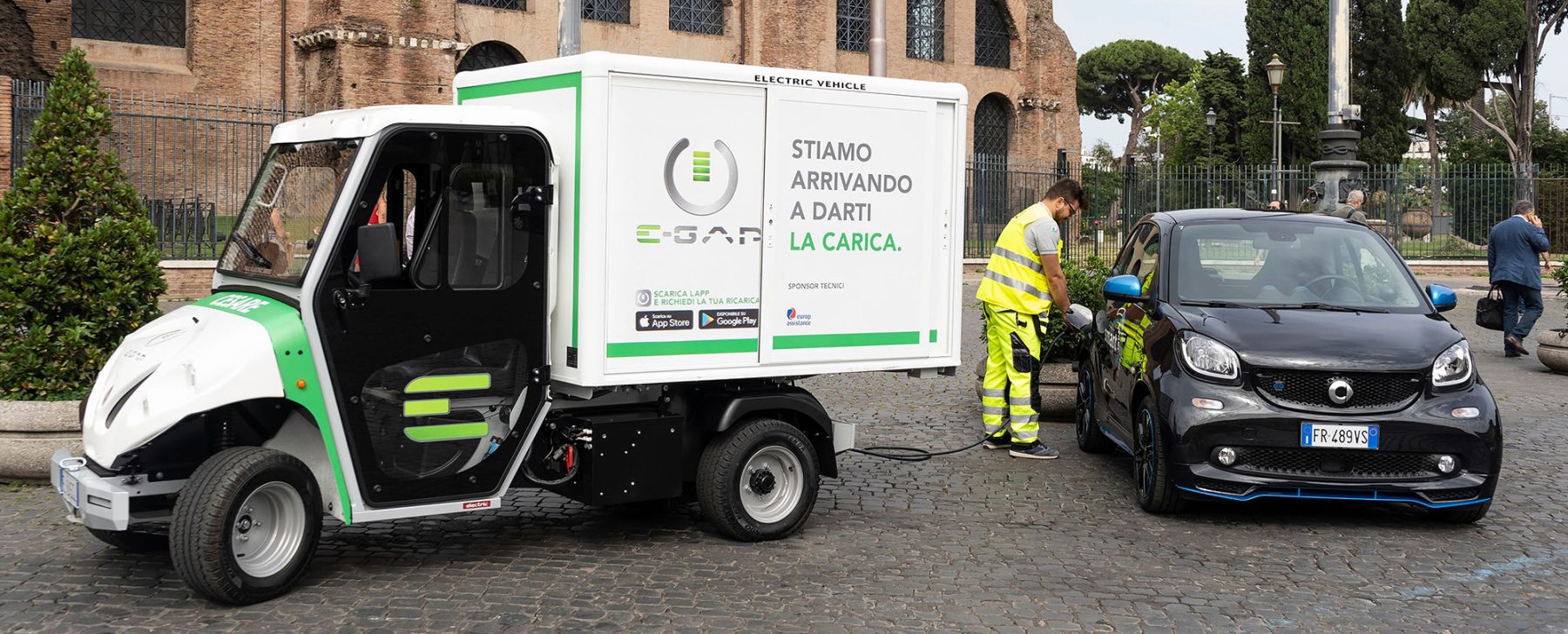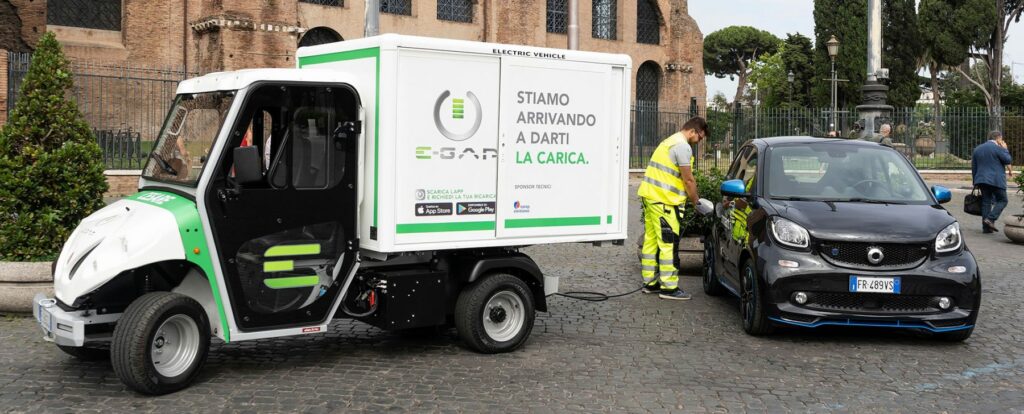 E-GAP has recently started its operations in Spain, starting in the city of Madrid, following its success in cities such as Rome, Milan, Bologna, Turin, Munich or Paris.