Charging infrastructure is one of the key points to advance in the decarbonization of transportation, therefore, Autel, Blink Charging, Celsia, Enel X, Evsy and Mobility Energy offered their perspectives, solutions and challenges in the region during the "Latam Mobility: Colombia 2023", a meeting that gathered more than 700 attendees on June 6 and 7 in the city of Medellin.
Sergio Israel Martínez, Senior Engineer EV Lead at Autel Energy, a company with presence in 74 countries, which is dedicated to the production of charging stations and electric vehicle diagnostics, indicated that one of the challenges in the region is the investment that must be generated by all actors. "To improve, we must grow hand in hand with users, and charging equipment must be focused on them."
In relation to charging options, Martinez said that "at Autel we have compact residential charging solutions that within the application offer to limit the load so as not to exceed the installed capacity of the site. Several devices can be connected and the app performs a power match and avoids a very large extraction. This makes it more viable to have equipment for this type of function and makes the integration as simple as possible".
You may also be interested in: Celsia launches new electric vehicle charger 100% made in Colombia
Integral Solutions
Juan Carlos Barahona, Global Chief Operating Officer of Blink Charging, said the company is working to enable more people and businesses to adopt electric mobility. "Operating in more than 30 countries, with different levels of adoption, has shown us that a charger reaches its break-even point and becomes profitable after 20% of use, which means that out of the 730 hours of the month, if the charger has been used 20%, a break-even point is reached in that season."
"One of the challenges is in finding additional business solutions so that recharging centers can first use the station for what is needed, and second, find additional sources of revenue so that the charger is sustainable, and generate the necessary ecosystem for it to find profitability," Barahona said.
In relation to commercial use, Barahona indicated that "the first thing is to know the installed and available electrical capacity and the types of vehicles to be charged, in order to 'tropicalize' the solution to suit the business, as well as to know the investment capabilities and even develop a hybrid model that allows the customer to be satisfied. It is a comprehensive solution that offers an app for managing the recharging systems and a mobile app so that the driver can interact and even activate the station".
Financial Feasibility
Luis Felipe Vélez, Commercial Leader of Celsia, a company belonging to Grupo Argos, pointed out the current needs related to residential charging in Colombia. "The lack of power or infrastructure to meet the load in a residential area must be addressed with the repowering of the networks and the system, from the private and public, so that the distribution and transmission networks in the country are increased."
"An important point is the capacity to meet the new demand, and that the models are financially viable. For example, we have 27 medium and slow charging stations, and nine fast charging stations on some roads in the country. We do not charge for use, it would not make sense to do so because it is not a business, we do it to promote development and investment. This is a constraint, not all companies can and not all initiatives are focused in this direction. These are financial and technical challenges," said Velez.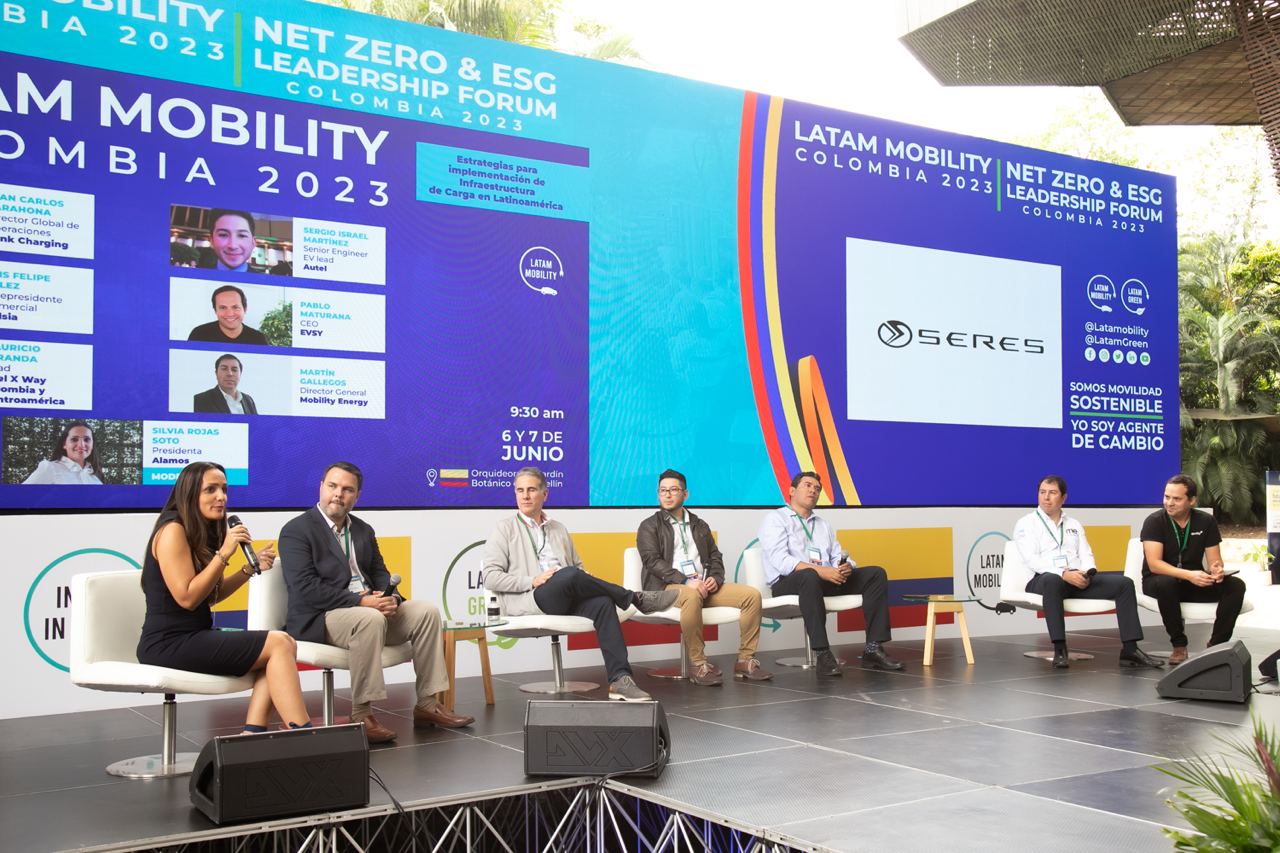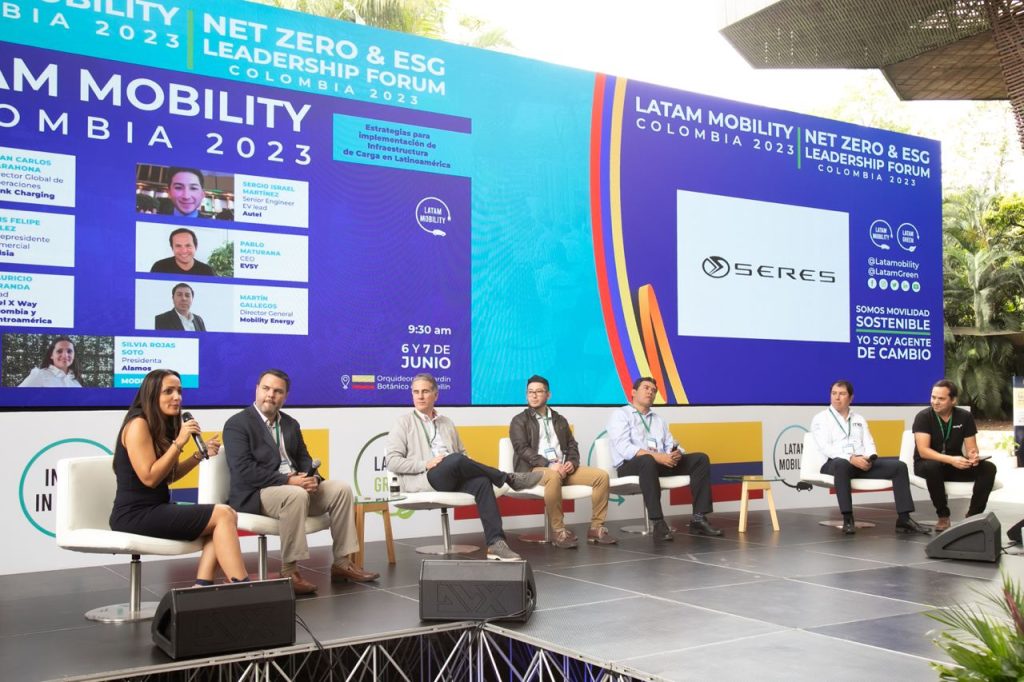 New Developments
Mauricio Miranda, Head of Enel X Way Colombia and Central America, an Enel Group company, indicated that there must be a synergy between technology, hardware-software and the business model. "The challenge for us is to make this environmentally and financially efficient, with technological development and models that break down barriers. We can scale, be tailor-made, with energy solutions, financing, infrastructure, and support, but the client also knows that he will not have to invest a lot. That's our job.
"Enel X Way equipment offers intelligent hardware that not only talks to the vehicle, but also to the user, and involves the user in the charging process. Also, in the very near future, the chargers are not going to talk one way, it's going to go into the grid where the customer will put their 'battery with four wheels', sell energy that they have stored in their vehicle, and become part of the electric mobility value chain."
Payment technology
Pablo Maturana, CEO of EVSY, a technology startup dedicated to electric car charging payment transactions, pointed out that "nobody wants to have 300 applications, but rather access to one where all the charging points are updated with complete information. In addition, knowing that 80% of Colombians live in buildings, that offers to operate and pay the charging session at home, isolated from the common expenses and facilitating various payment methods".
In relation to the service, Maturana explained that they offer an integration from their app that allows control and payment, not only from the user, but also for the companies that offer charging. "Our plan is to have the application enabled this year throughout Latin America, although the commercial effort will be focused on Chile, Colombia and Mexico, and probably Costa Rica."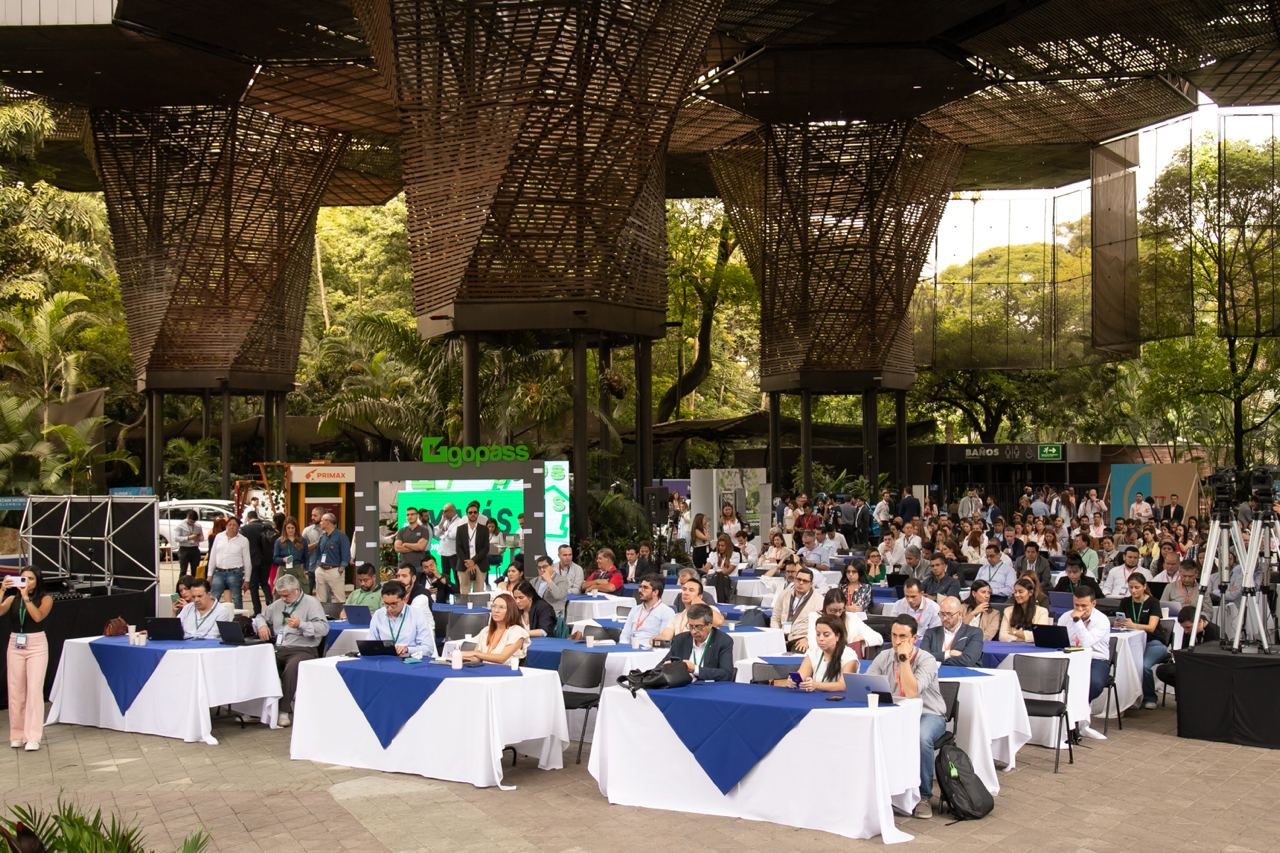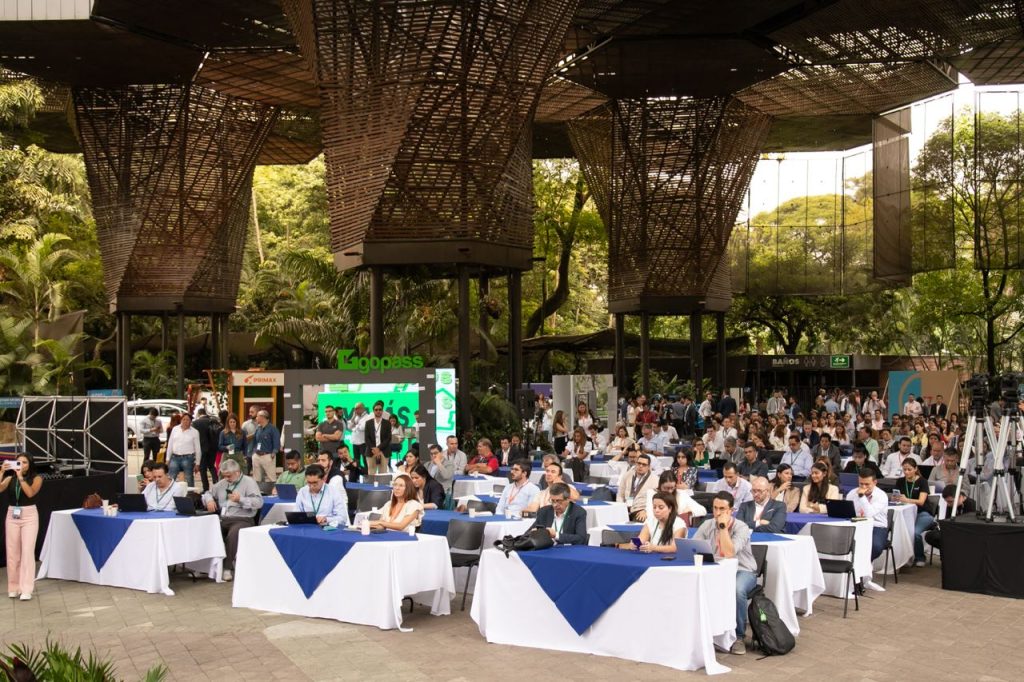 Cargo challenge
Martín Gallegos, CEO of Mobility Energy, a Colombian company linked to fast and ultra-fast chargers, pointed out that one of the main challenges is fast charging on roads since rural electricity is not powerful enough, so investments must be made, including power supply with batteries for energy storage.
Regarding Mobility Energy's expansion plans, Gallegos said: "There is the sourcing of equipment and components in Colombia, and possibly Chile and Mexico. We are looking for alliances to make maquilas in different countries, and improve the delivery time of our charger to be between 30 and 60 days, as opposed to five or six months, which is currently the case for portable equipment".
Latin American Connection
Finally, Silvia Rojas, president of the Latin American Association for Sustainable Mobility (Alamos) served as moderator, and said that the entity carried out a route with fast and semi-fast chargers last year linking Guatemala, El Salvador, Honduras, Nicaragua, Costa Rica and Panama.
"For this year we are in three phases: the first is the Andean route, which includes the connection between Panama, Colombia, Ecuador and Peru, and the route that connects Mexico City with Guatemala. From there, we will have 10 countries connected, from Guatemala to Peru, where anyone will be able to take a tour," Rojas said.
"We will have a charger installed every 200 km, and then in November, we will be with the Southern Cone route that goes from Santiago de Chile, Argentina, Uruguay, and southern Brazil. Next year, we will try to add Bolivia and the route between Lima and Santiago de Chile. Latin America will be able to say that it has an electric route so that anyone can travel without any problem, with the confidence of a very good cargo infrastructure", concluded the president of Alamos.
The following is the first day of the meeting: