On October 11 and 12, "Latam Mobility: Mexico 2022" was held, two successful conferences organized by Latam Mobility, the largest community in Latin America linked to sustainable mobility, which brought together leaders from the public and private sectors to analyze the current situation, challenges and progress in mobility and sustainability in the country and the region.
The closing of the first day was in charge of a key panel towards decarbonization, entitled "Clean Fuels: A Key Ally for Reducing Emissions in the Transportation Sector," which was attended by Javier García Osorio, Director of Mobility and Transportation at Conuee; Ana Laura Ludlow, Chief Government Affairs & Sustainability Officer at Engie Mexico; Carlos Boone, Director of Business Intelligence at Énestas Energy & Gas; Álvaro Villasante, Vice President of Business Management and Innovation of Grupo Energía Bogotá; Alejandro Peón Peralta, Country Manager Mexico of Naturgy; Javier García Osorio, Director of Mobility and Transportation of Conuee, and Enrique Garduño Olivas, General Manager of Skysense.
The panel was moderated by Israel Hurtado, President of the Mexican Association of Hydrogen and Sustainable Mobility (AMH2), who urged the guests to explain the opportunities for the development of sustainable mobility for the energy and industrial sectors in Latin America, the vision of growth derived from the promotion of sustainable mobility, and the massification of clean fuels in the region.
Defined Plans
Javier García Osorio, Mobility and Transportation Director of Mexico's National Commission for the Efficient Use of Energy (Conuee), explained that his organization works mainly in the area of mobility and transportation, basing its line of action on three fundamental pillars: technical assistance and personnel training, including new types of fuels and their direct and indirect environment; energy efficiency regulations; and the promotion and dissemination of new technologies and clean fuels.
In relation to the types of fuels, García Osorio indicated that each country chooses the technologies that they consider will favor them, and gave as an example the case of Germany, which has up to nine, including the mixture between gasoline and diesel. In the case of Mexico, he said that the fuels that provide the most benefits should be chosen. "We must not lose sight of the fact that there are several technologies, and possibly some of them group more consumers, but all of them must be taken into account. It is necessary to determine which points are favorable or not in each type of fuel".
The Conuee representative indicated that plans must be very well defined, not only in public policies and technology. "We must do things that favor the environment and promote energy efficiency, but also that favor the country, and take advantage of the economic boom that is turning from internal combustion to electromobility. In Mexico we must be protagonists and obtain benefits from this technological and economic change that is great."
You may also be interested in: Enel X, Hitachi, Metrobús and Government Representatives from Ecuador and Mexico Analyze the Road to Zero Emissions in Public Transportation
New Challenges
Carlos Boone, Business Intelligence Director of Énestas Energy & Gas, pointed out that his company offers a model of mobile dispensers that takes liquefied natural gas (LNG) to where it is to be consumed, which is oriented to heavy and suburban transportation. "With LNG you can store 2.4 times more in the same space than with compressed natural gas, which improves the long-distance issue."
"One of the main challenges was that there was no technology or vehicles born to LNG as there are today. In Mexico, we are ready to adapt that model, as well as for carriers to start checking its viability. LNG is natural, cheaper and much cleaner, and it is definitely the transition fuel towards electric mobility, especially for heavy transport," explained the Énestas representative.
In addition, Boone pointed out other key points. "It is necessary that the regulation we have can be complied with in an agile manner, because if that takes months or years, we will not keep pace with the market and we will not be able to meet the needs that arise. Government incentives are also needed to increase that percentage of renewable natural gas to its maximum expression."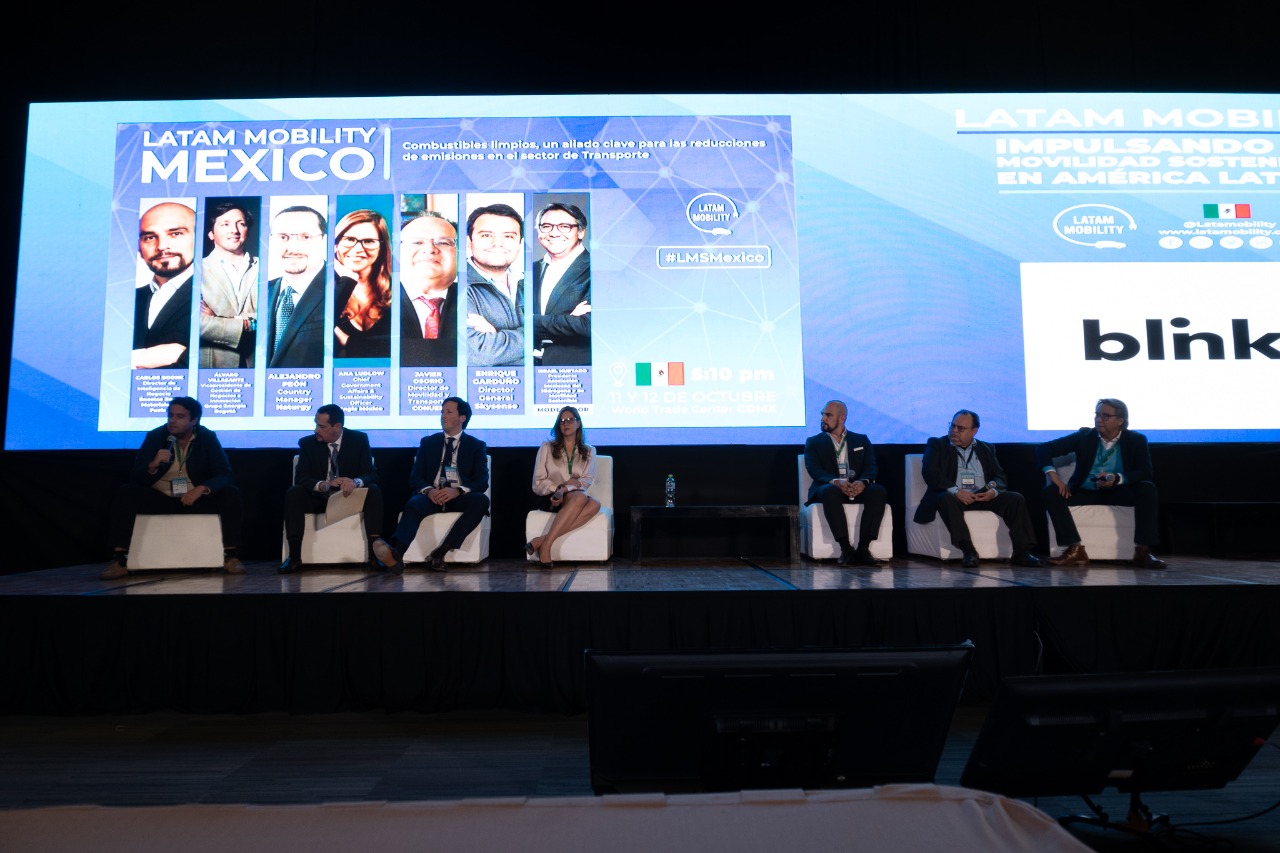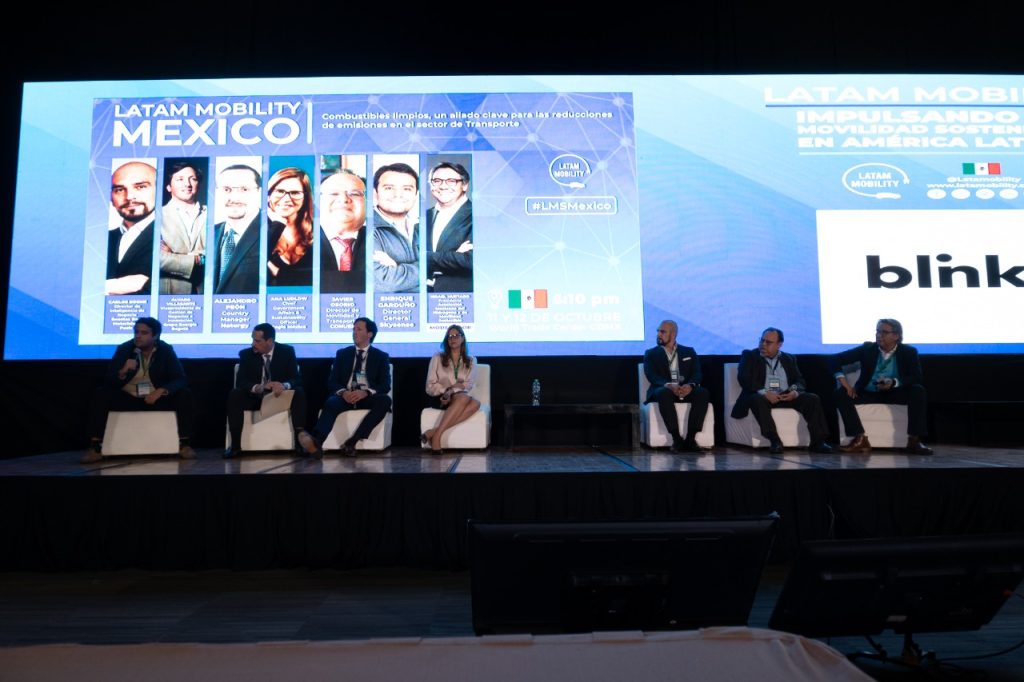 Multiple Benefits
For her part, Ana Laura Ludlow, Chief Government Affairs & Sustainability Officer of Engie Mexico, explained that her company has been in Mexico for 25 years, and has natural gas distribution and transportation projects, 10 geographic distribution zones, three transportation pipelines, six solar farms, 12 wind farms, thermal energy and a gigawatt of renewable energy capacity. "For there to be sustainable mobility, whether electric or green hydrogen, renewable energies are required to strengthen the electric grid to support the chargers that will run on clean energy."
Regarding the current situation in Mexico, Ludlow said, "At Engie we have electric trucks in Chile and Peru and the ecosystem that goes hand in hand with sustainable mobility is being generated, but in Mexico it is more focused on the transitory solution provided by the availability of natural gas, and our challenge is to accompany the demand for the conversion of more vehicles, while we develop the necessary infrastructure that comes with electric mobility."
"The idea is that we prepare for the future by understanding that natural gas is a transition fuel. If we see the benefits that gas can provide us today, such as savings of 50% added to a reduction in emissions, it is something that is really worth highlighting, and it also provides us with a very important opportunity as a country, looking to the future of green gas and electromobility projects to be able to continue pushing these issues," emphasized Ana Ludlow of Engie Mexico.
Range of Solutions
Álvaro Villasante, Vice President of Business Management and Innovation at Grupo Energía Bogotá, an organization that encompasses businesses linked to gas and electricity, was emphatic in pointing out the importance of the different technologies on the road to decarbonization. "There is no single optimal solution. We live in the most urbanized region in the world, which permanently demands mobility solutions, and it needs all of us. We must leverage our strengths to achieve what we seek: to improve air quality and people's lives."
"In the organization, we made a strategic map of how we can contribute from our business to reduce carbon emissions. First, through a strong electric mobility, with a clean matrix; with mass transportation, where we have almost 900 electric buses operating, and from the natural gas chain, as we do in Lima, Peru, where we are the largest transporter from Colombia. These advances are our gateway to hydrogen, where we are advancing in the first pilot projects," explained Villasante.
On the other hand, the representative of Grupo Energia Bogota gave his point of view on the road to transition. "We can contribute in many ways, but above all by offering efficient solutions. We have more clean technology vehicles, but also what we have cultivated for 200 years that we cannot erase with the stroke of a pen, so we must understand that improving the air in our cities will not be achieved overnight. In addition, we have to focus on betting on clean fuels, and provide solutions to the end user, we have a value chain with experience and the capacity to do so in a competitive way".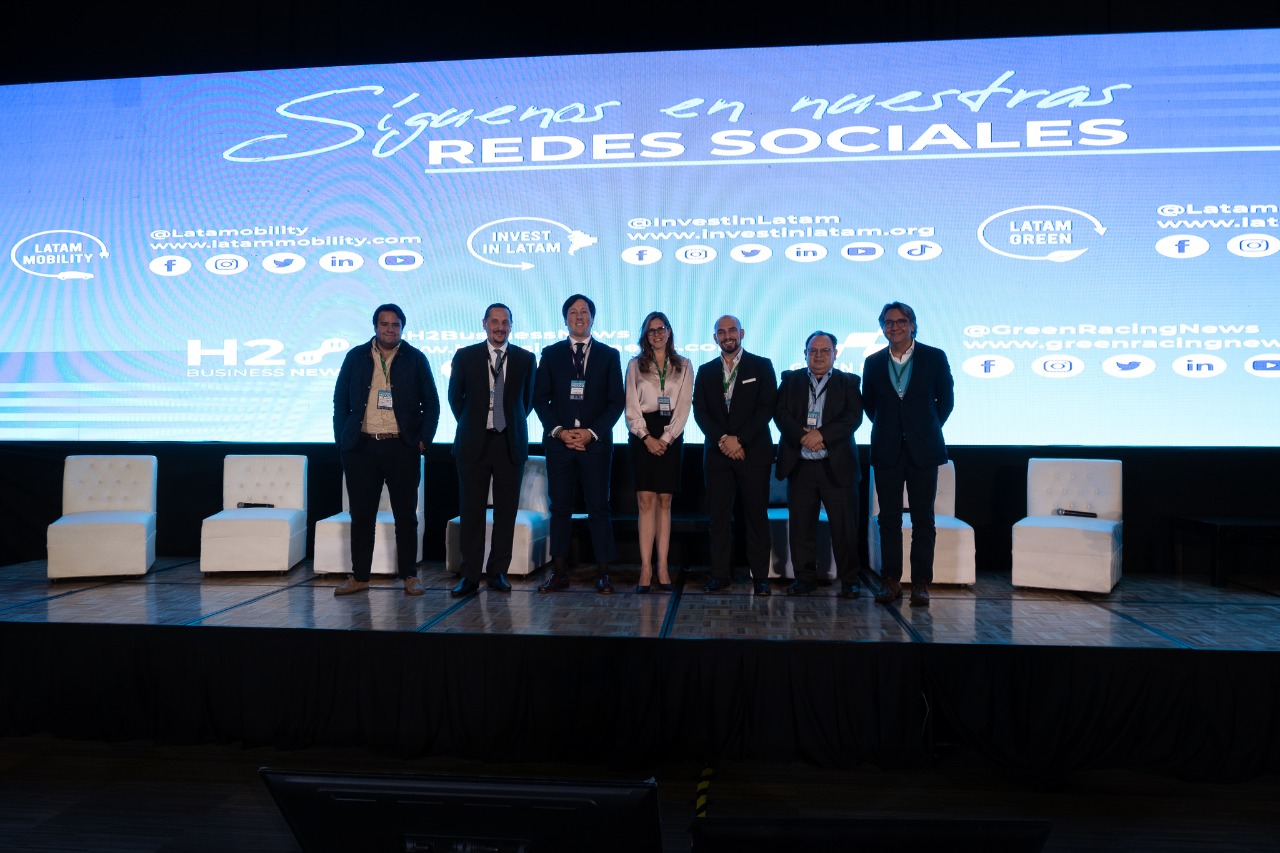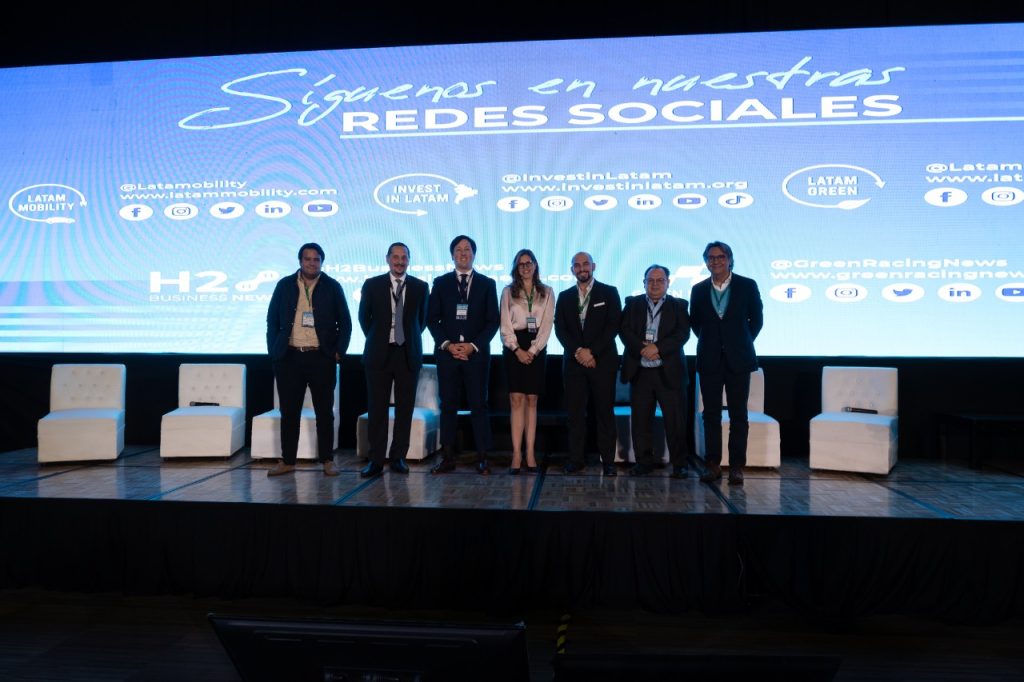 The Ecosystem's Importance
Alejandro Peón Peralta, Country Manager Mexico of Naturgy, a group dedicated to the generation and distribution of energy and LNG, said: "In the world there are 30 million natural gas vehicles, 20 million of which are in Asia. How is it possible that in Mexico, with more than 40,000 km of pipelines in cities, we have used so little natural gas, even though we obtain 40% savings in public transportation and 20% less CO2 emissions?
The Naturgy representative commented on the breadth associated with sustainable mobility. "When we talk about vehicles and mobility we must take into account their maintenance, safety, financing, and energy availability. We must mention the entire ecosystem surrounding clean fuels to consider what it encompasses and we can focus on what will be the contribution of the business in the development of clean energy in Mexico."
In relation to fuels, Peón Peralta pointed out: "Massification is given by consumption, so in order to massify we have to focus on where it is most consumed (…) I consider that public transportation is a benefit for everyone, in a realistic and practical way, although it must have regulatory scenarios, together with transportation routes that go through all its infrastructure".
Generating Incentives
Enrique Garduño Olivas, CEO of Skysense, a company dedicated to photovoltaic systems, energy storage and green hydrogen projects, said that to move towards the transition "there must be generation, capacity and storage, as well as job creation, innovation, research, and above all the empowerment of the end user".
From his perspective, Garduño indicated that he considers natural gas as a transition molecule, but they have their sights set on the future. "Not only is it not only cleaner, but less polluting. However, we are currently working with hydrogen, where 70% of our customers are looking for thermal applications, and 25% require electrical applications. Our business model makes it easier for the user to acquire clean energy."
"It is important to generate incentives when talking about renewable issues, as well as interesting financial models that drive the generation of demand, along with the efforts that private entities can make," said the director of SkySense.
Finally, Israel Hurtado, AMH2 President, concluded with the data that last year 15,000 hydrogen vehicles were marketed worldwide, of which 4,000 were in the United States, as well as that Mexico is the leading country in the marketing of electric vehicles, according to a graph presented by Latam Mobility, with data from the National Association of Sustainable Mobility (Andemos) of Colombia.
Below is the full video of the first day of "Latam Mobility: Mexico 2022"